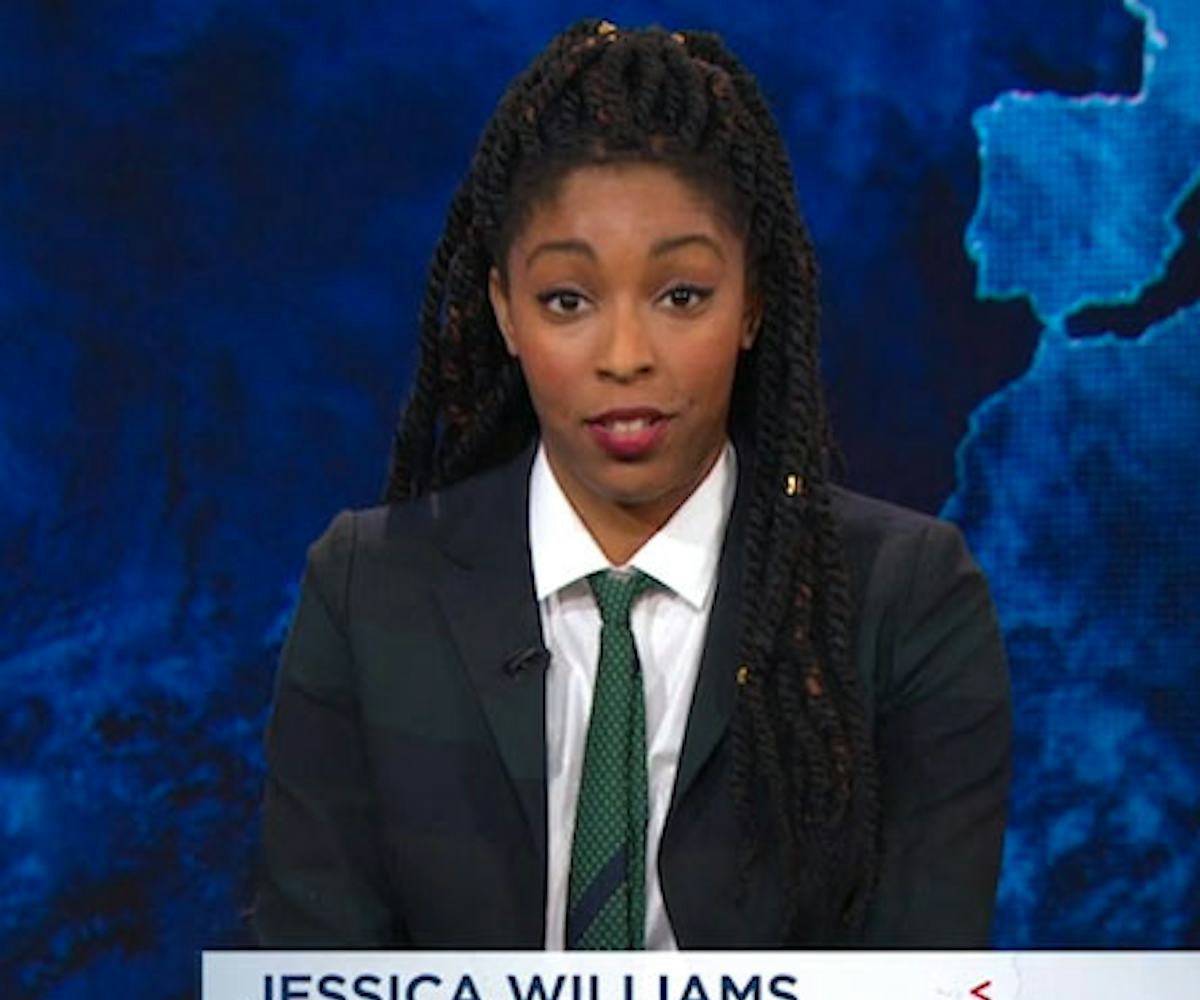 Photo courtesy of Comedy Central.
Jessica Williams Perfectly Defends Beyoncé
"the point is beyoncé is black"
As we previously mentioned yesterday, there are many people on the Internet complaining about Beyoncé's performance at the Super Bowl 50 halftime show. Since the live event, police officers across the nation have expressed outrage, even going so far as to boycott Queen Bey. We knew that "Formation" was a political anthem, but we didn't expect something that positively promotes black power to receive this much backlash. Last night on The Daily Show, Jessica Williams decided to take the time to address some of those alarming concerns.
"As a black person you walk around constantly reminded that you are black," said Williams. "We're more likely to get paid less, we're more likely to get sent to prison. And we're more likely to win a dance competition… It's not all bad. The point is Beyoncé is black. And this song is her message. That's what artists do. Their message is in their music."
Watch Williams break it down for the haters here!