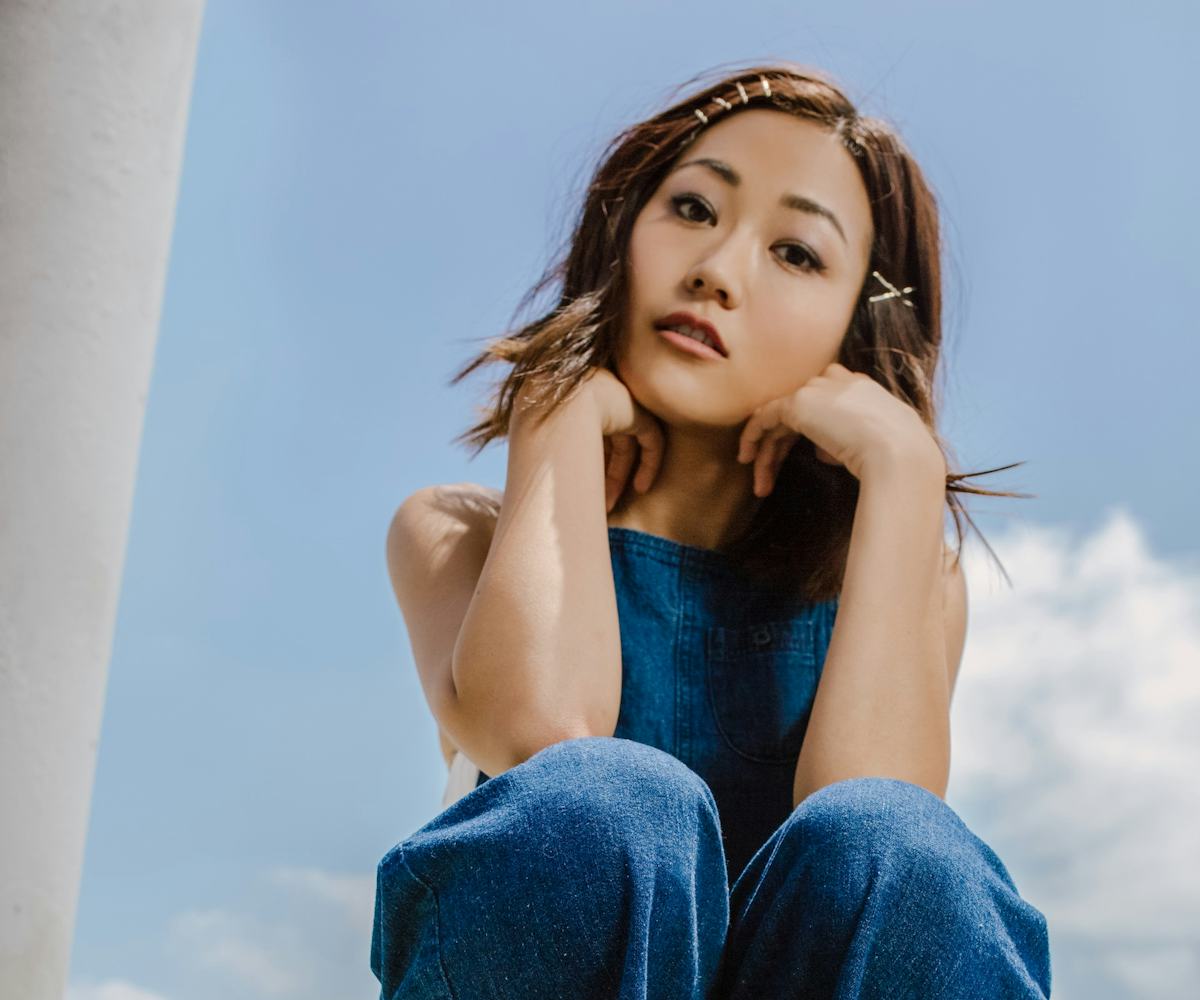 Photographed by Joy Newell.
Karen Fukuhara Talks Her Role In 'Suicide Squad' And Being An Actress In Hollywood
The following feature appears in the August 2016 issue of NYLON.
When Karen Fukuhara was cast in the highly anticipated DC Comics blockbuster Suicide Squad, it was under such a thick veil of secrecy that she didn't even know her character's name. So based on the intel she had, Fukuhara went home and did some 21st-century research. "I just went on Google and typed in 'Japanese, sword, character, hero, superhero' and Katana did come up," she says of her masked, blade-wielding character in the film, which also stars Jared Leto, Margot Robbie, Will Smith, and Cara Delevingne as an eclectic group of supervillains who are brought together to save the world. "When I got the role and found out who was in it, I just couldn't believe that I was going to be able to be a part of something so iconic," she says.
Just two years ago, Fukuhara was working as a translator, guiding a Japanese model through New York Fashion Week. The American-born 24-year-old learned the language from her parents, who emigrated from Japan to Los Angeles before she was born. For her, being cast as Katana, a stoic, Japanese martial artist whose sword captures the souls of its victims, meant more than a cool role in a major Hollywood movie. "It means so much, because it's always very off-putting when an actor of a different Asian ethnicity plays a Japanese character, especially if the movie is going to be aired in that country," she says. "Growing up I realized that we really don't have that many Asian actresses, models, or people that make public appearances on TV in Hollywood. Every Halloween I would have such a struggle dressing up as something because I would always feel so fake, like, 'What superhero can I be? What Disney princess can I be?' I was so limited."
Even though she couldn't imagine herself on-screen, Fukuhara decided to pursue a movie career anyway. She took whatever acting classes her family could afford and worked on her craft between years of Japanese school in Los Angeles and college at UCLA. "Have I always wanted to do this?" Fukuhara says. "Yes, but I never knew how. I sat down and thought about it and I was like, 'I'm going to find out how to do this.'" That research involved getting a manager and an agent, and going on as many film and television auditions as possible. Miraculously, Suicide Squad is the first one that stuck. 
Her inexperience meant that she had to learn the intricacies of big-budget action filmmaking on the fly, which is where her years of karate—she began at age 12 and continued up to brown belt—came in handy during the fight scenes. And it helped that she clicked with her very famous castmates, a bond that was splashed all over Instagram. Fukuhara's account is filled with group shots of the cast—who dubbed themselves the "skwad"—at music festivals, on private jets, and around bonfires. In one photo, Robbie, dressed in character as Harley Quinn, is giving Fukuhara an ankle tattoo as director David Ayer and castmate Joel Kinnaman look on with glee. "That was my first tattoo experience ever," she says. "It was a pretty spontaneous decision we all made to commemorate our skwad bond. It puts a smile on my face every time I see it." In fact, the first time fans realized Fukuhara was in the film was when she went to a hockey game with Delevingne in Toronto during production. "We took a picture eating a pizza, and she and I both posted it on social media," says Fukuhara with a laugh. "My friends were like, 'You're with Cara Delevingne!' I even got comments from DC fans saying, 'I know you're in the new DC movie. Don't lie to us.'"
But ultimately, it was Leto who left the biggest mark. To enter the demented headspace of the Joker, Leto famously sent grotesque gifts to his unsuspecting castmates. "I got a box full of used condoms, dildos, and, like, a porn magazine," Fukuhara says. "It was disgusting, and I kept it." 
With anticipation for Suicide Squad high, Fukuhara is searching for her next role. She's auditioning continuously and participated in pilot season, but hasn't secured anything specific yet. So for now, Fukuhara's IMDb page lists only one credit. "Started from the bottom," she jokes, then reconsiders:  "Kind of started from the top, though."
Hair: Aaron Light at The Wall Group using R+Co. Makeup: Mai Quynh at Starworks Artists using Lancome.