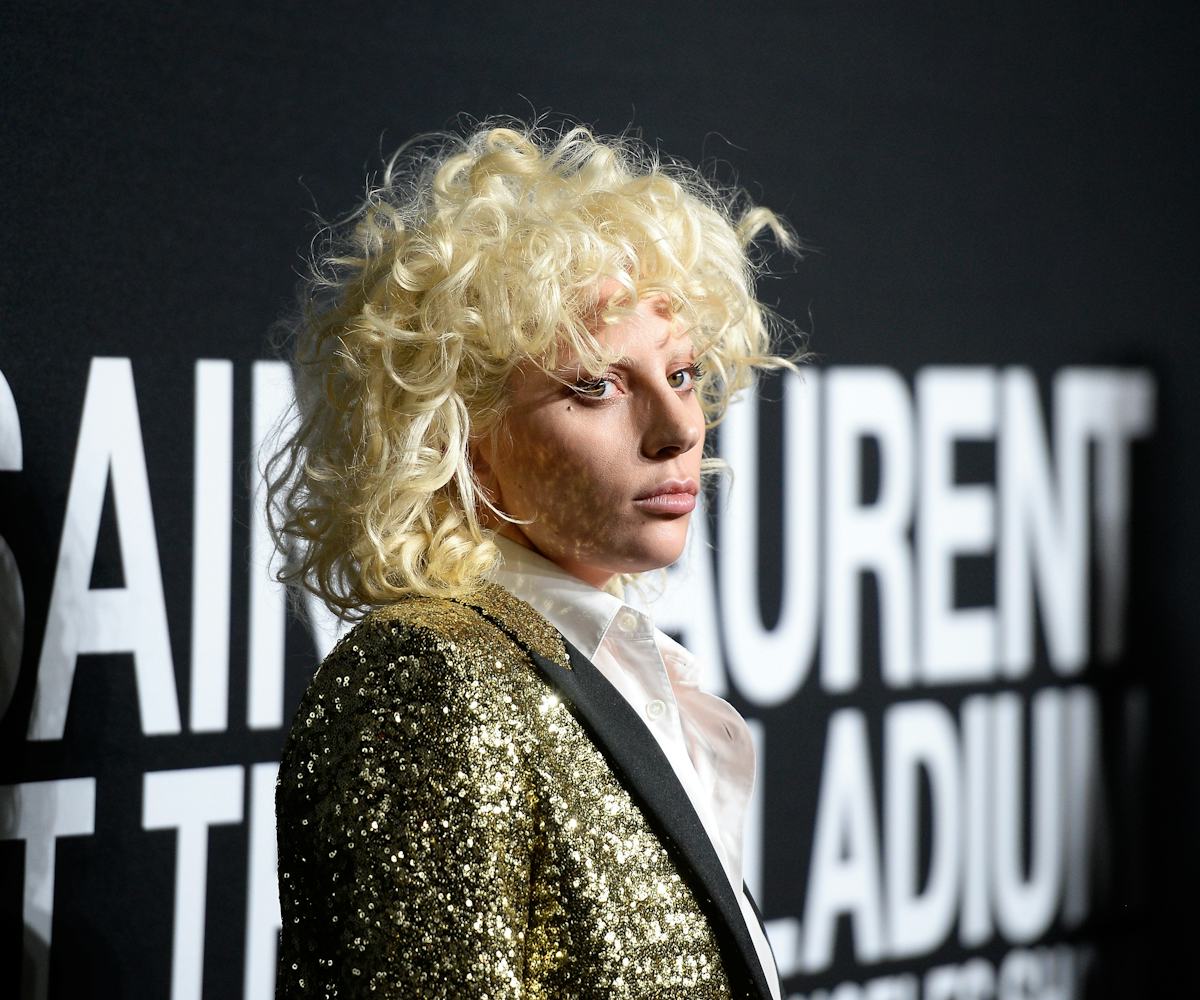 Photo by Kevork Djansezian/Getty images.
Lady Gaga + Kesha Had The Sweetest Hang Session Ever
The Kesha love fest continues. Since being denied an injunction that would allow her to break the contract with her alleged abuser Dr. Luke, the music community has been loud and unrelenting in their support for the beleaguered pop star. One of the first celebrities to get behind Kesha was Lady Gaga, who tweeted, "I can say truly I am in awe of your bravery." Now it looks like Gaga had the chance to express her admiration for Kesha in person.
On Wednesday, Gaga posted a touching photo of the two women in a warm embrace. She captioned it with "Free Kesha," the two words that have become synonymous with Kesha's ongoing plight to resume her recording career. But that wasn't all. Gaga also posted a video to Snapchat in which she plants a great big kiss on Kesha's cheek, along with a still from the snap captioned, "Free Kesha, she makes me smile." 
That Gaga is so adamant in her support for Kesha comes as no surprise. Over the course of her career, Gaga has never shied away from discussing the sexual assault she suffered when she was just 19 years old. In a statement posted yesterday, Kesha explained that her struggle is about more than her career, but about women everywhere who have ever thought about standing up against their abusers. "I think about young girls today—I don't want my future daughter—or your daughter—or any person to be afraid that they will be punished if they speak out about being abused, especially if their abuser is in a position of power," she wrote. 
Check out the highlights from Lady Gaga and Kesha's wonderful hang session below.