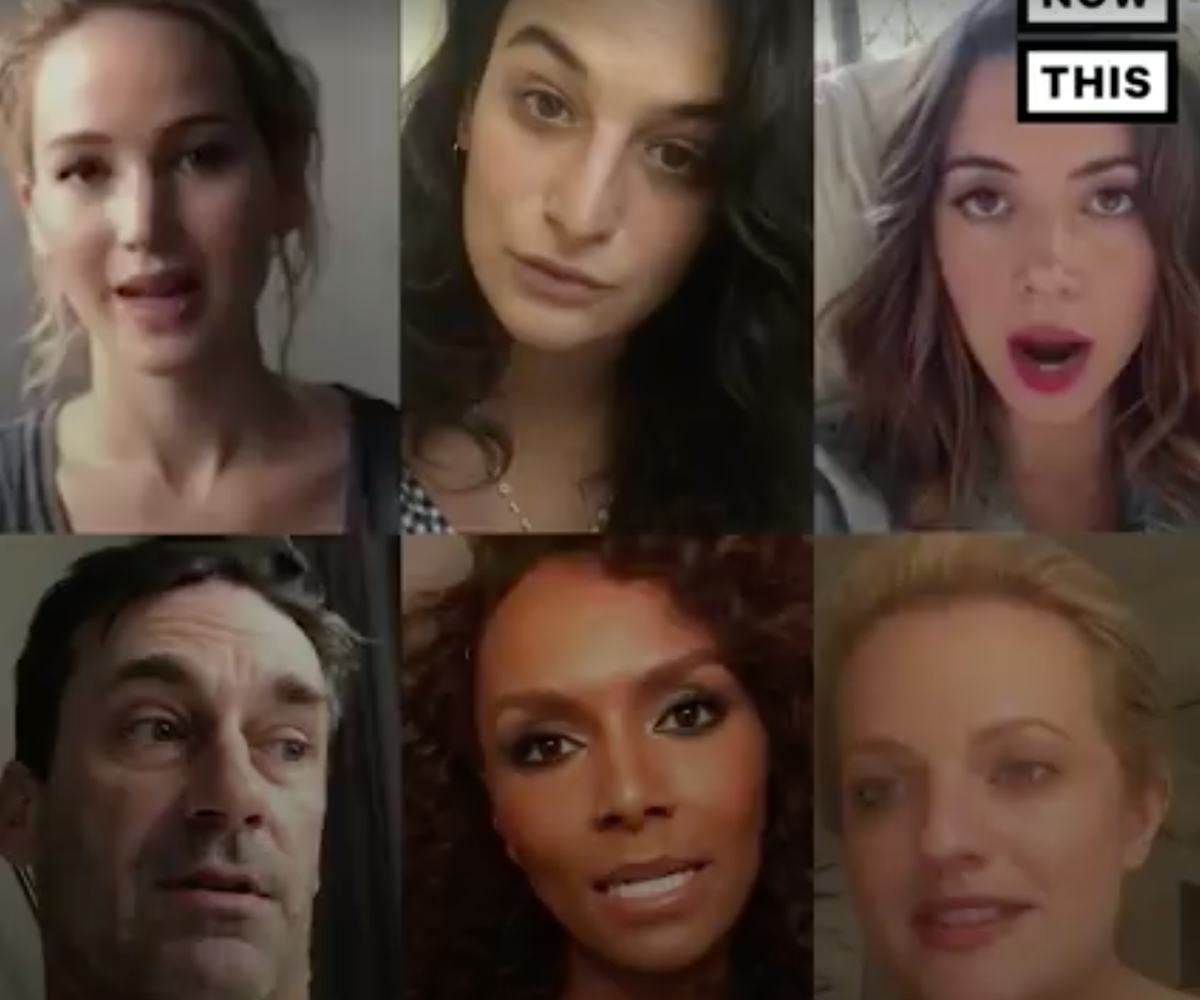 Image via Now This
Lena Dunham, Jennifer Lawrence, Jenny Slate + More Urge Support For Planned Parenthood In New Video
We need to protect "the most basic of all human rights."
Republicans' Senate healthcare bill was finally released Thursday and it includes a provision to defund Planned Parenthood for at least one year. During a time when states like Ohio and Texas are passing Handmaid's Tale-level legislation restricting the rights of women (including forcing them to hold burials for aborted or miscarried fetuses), it's more important than ever to support organizations like Planned Parenthood.
In a new video released yesterday on Lenny Letter, Lena Dunham and Jenni Konner's newsletter, celebrities like Amy Poehler, Janet Mock, and Jon Hamm call the new G.O.P. healthcare bill and any attempt to defund Planned Parenthood "nothing more than a blatantly political attempt to do whatever it takes to attack women's health and rights and take health care away from the people who need it most." 
They encourage people to contact their senators and demand that they vote "no" on any attempt to defund Planned Parenthood. Cutting funding from the health clinics would leave millions of people without access to birth control, cancer screenings, STD testing and treatment, and other basic care. 
"The right to decide our own bodily future," Gloria Steinem says in the video, "is the most basic of all human rights." 
So, please, listen to Dunham and friends and call your Senator! You can go to istandwithpp.org/call and enter your information to be connected directly with your senator's office. In addition, you can make a one-time donation or set up automatic recurring donations to Planned Parenthood here. You can also make donations in Mike Pence's name because that's fun and would probably make Mother very angry.  
Watch the full video below.