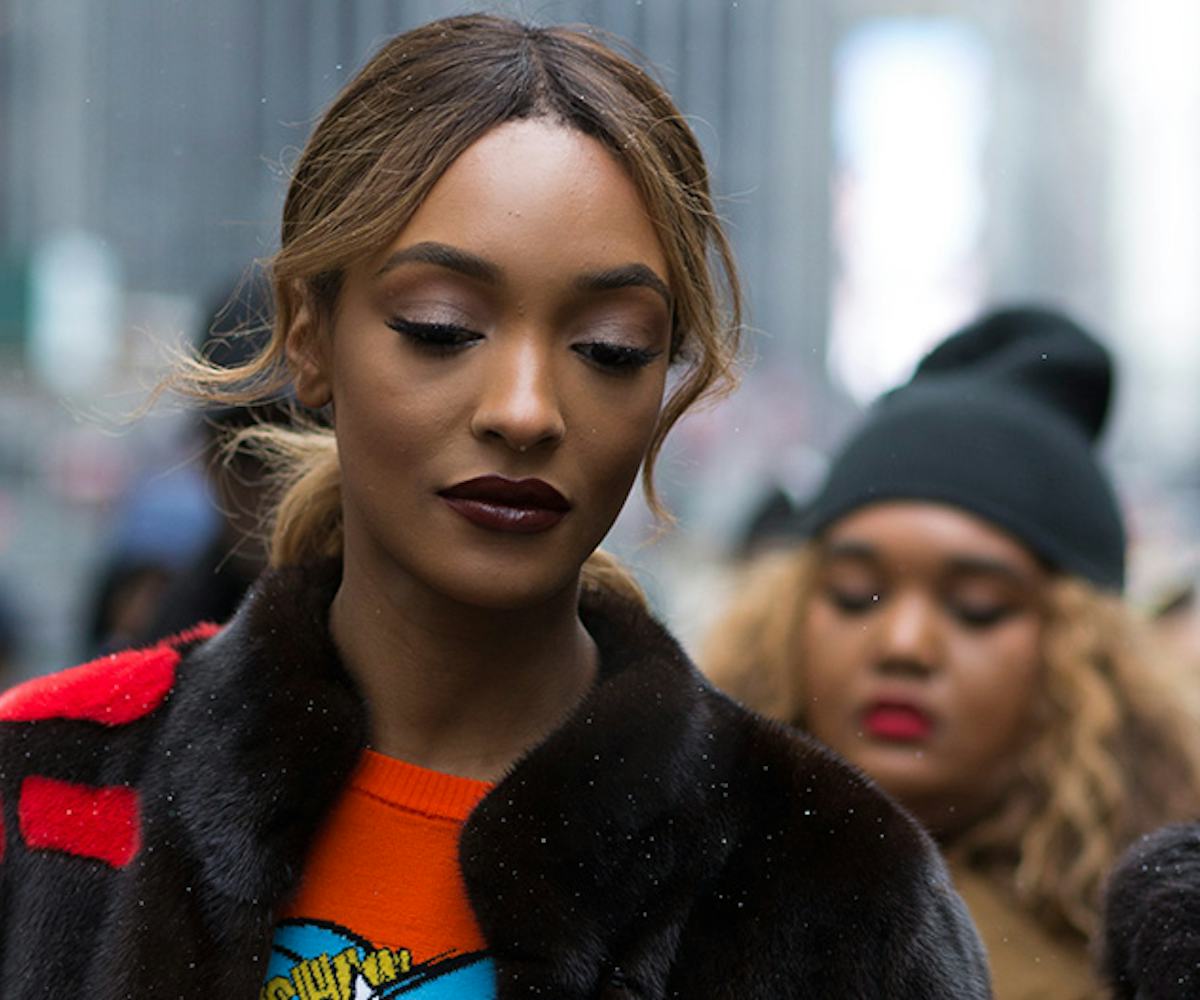 Photographed by Jack Maffucci.
The Most Magical Street Style Pics From NYFW, Day Five
off to a winter wonderland
Snow has the ability to shut a metropolis down. It also has the ability to transform the same metropolis into a winter wonderland. Throw a bunch of high fashion looks, street style stars, and a countless number of photographers into the mix and you're guaranteed to get some stunning, fantastical imagery. Yesterday, President's Day and the fifth day of New York Fashion Week, was one for the books. The diffused light of the overcast sky made for ideal photography lighting. You can't go wrong with a sky that's about to unleash a flurry of flakes. And when that flurry arrived, the fantasy of New York came to life. Living here, you can lose sight of the magic this city holds; it can feel ordinary. But in those brief moments of clarity, this city and all its beautiful people become extraordinary. See for yourself in the street style gallery ahead.
This Way For More New York Fashion Week Street Style:
Bisous! Bisous!
Leave it to Eva Chen to show us how to make that New York style pop.
IT'S SO FLUFFY!
Spotted: an NYFW'er on her way to the Constance Billard School for Girls. xoxo ...
Why smile when your bag does it for you?
We see you, Perez.
Slay. All day.
Bet you can't guess what show this person was going to! (*cough* Jeremy Scott *cough*.)
Happiness is only a hair flip away.
AIRHORN! It's Jourdan Dunn!
Floored. We are floored.
Braided perfection.
That's a lot of look.
Mood.
Majestic. Magical. Moving.
That's the kind of jacket life happens in.
R29's Annie Georgia Greenberg and Rachel Besser on the move.
Friendship is magic.
When in doubt, bust the emoji out.
Screaming over how good this jacket is.
Yes, hello. Can you please show us how to achieve this aesthetic? Thank you.
All chrome errthang.
Two bags is better than one.
Say "Bonjour!" to Refinery29's Annie Georgia Greenberg.
Think pink.