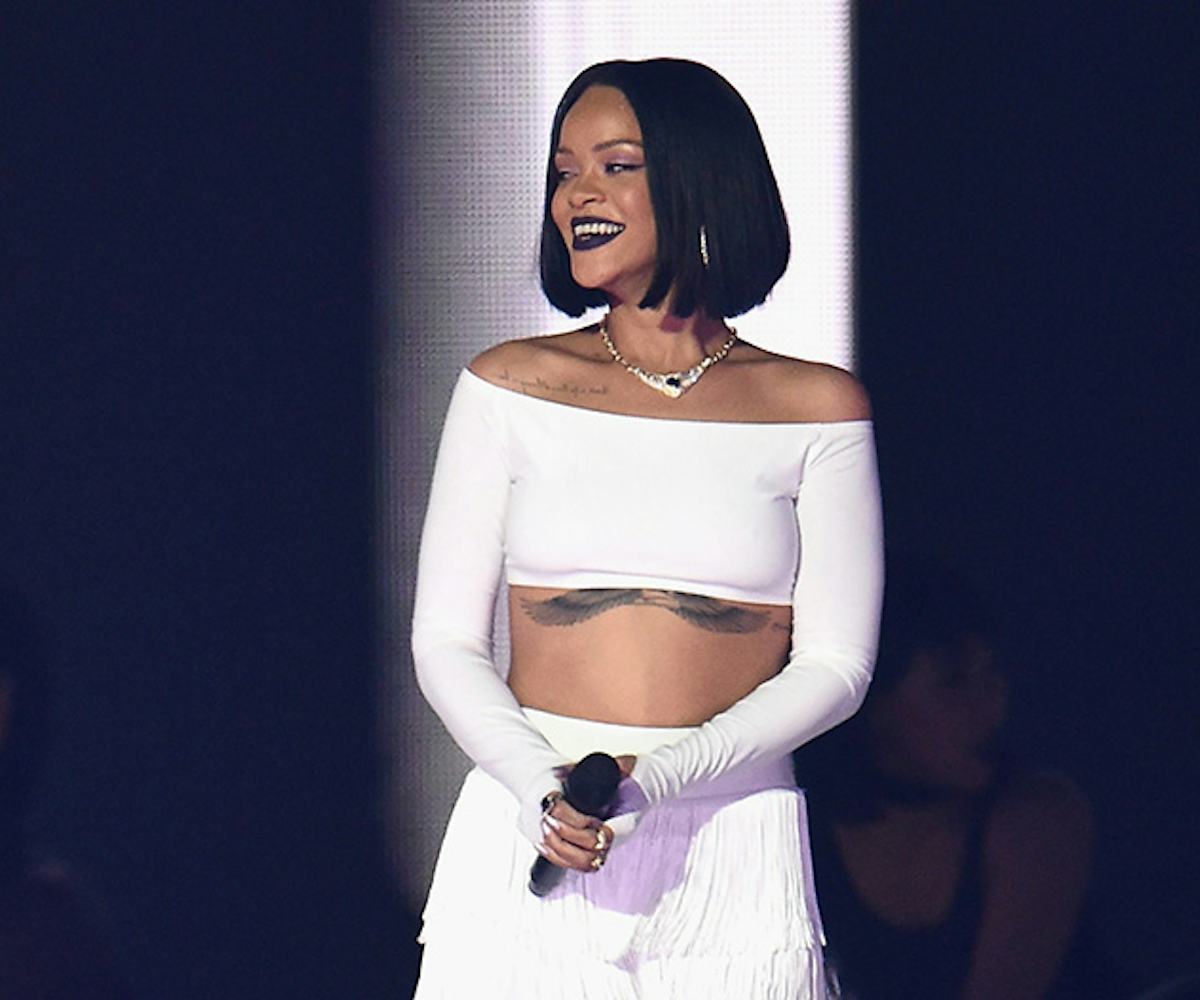 Photo by Ian Gavan/Getty Images.
Rihanna Brought A Few Surprise Guests To Her Brit Awards Performance
"work" for your "consideration"
Rihanna released "Work," the first single off ANTi, about a month ago. Rife with her patois and intentional word jumbling, many were curious to know how it would translate live. Though she was rumored to perform "Kiss It Better" at the Grammys, there was always a chance she'd bust this dancehall banger out, too. Fast-forward to today; a bronchitis-free Rihanna took the BRIT Awards' stage and showed the world what it means to put in "Work." 
Before she started swinging her hips, in ways only Rihanna can, Rih kicked her performance off with "Consideration," the first track off ANTi. SZA, the rising R&B star you've got to keep an eye out for, joined her on stage. Geometric projections showered the two in color before a grid filled in the stage's backdrop and the floor turned red, making Rihanna glow, like the true angel she is. What followed was a study in gyration. Each dip, dive, and twerk was accentuated by the fringe on Rihanna's pants. (Talk about fringe benefits!) Drake appeared and Drake'd across the stage. These two are everything together. Aubrih forever.
Watch the full performance below.