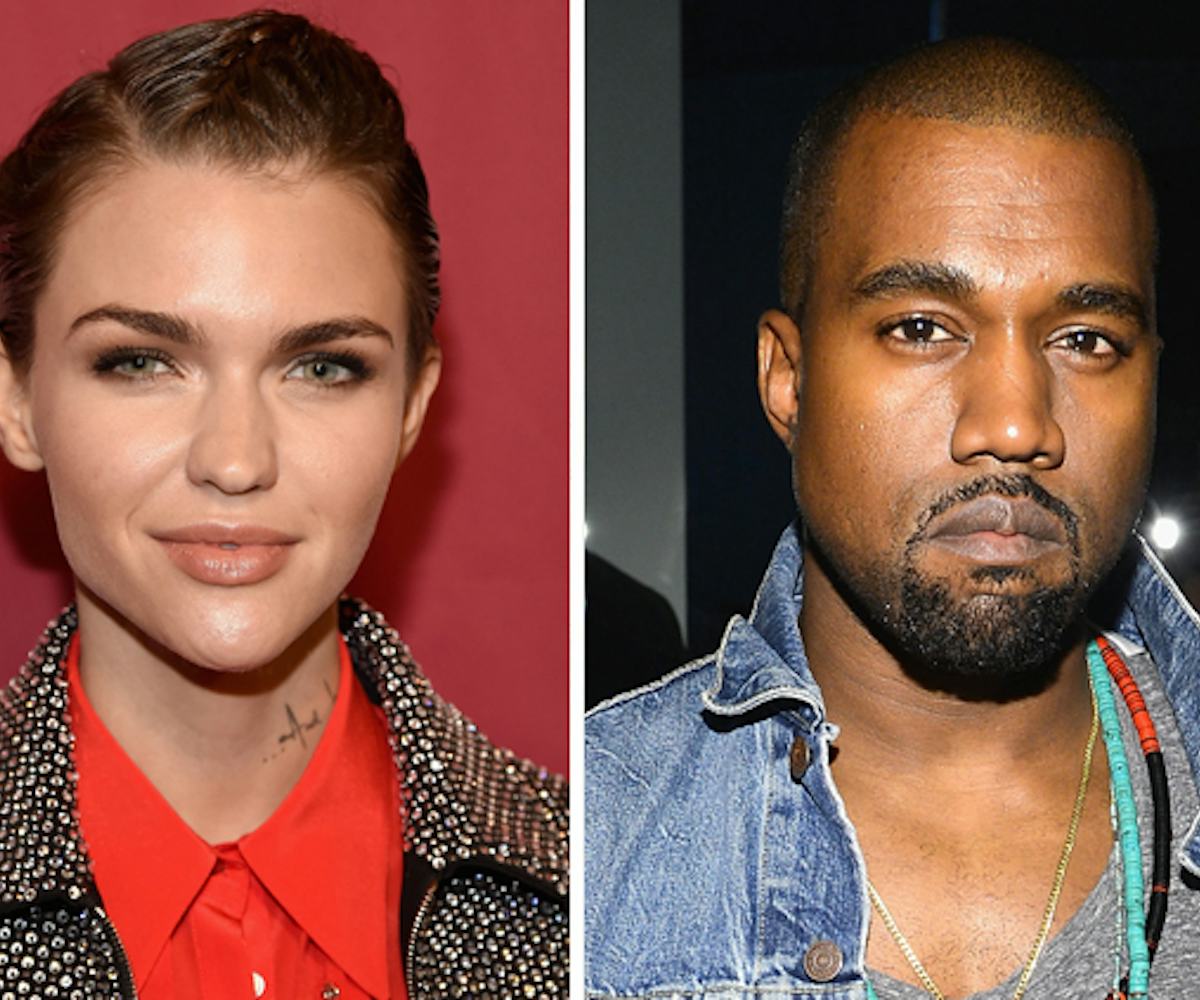 Photos by Theo Wargo and Larry Busacca/Getty Images.
Ruby Rose Calls Out Kanye West On Twitter
for his comments on bill cosby, amber rose + taylor swift
Over the past two weeks or so, Kanye West has reacclimated himself to Twitter and, well, it's been a whirlwind. We sat back and watched as he unveiled the now-infamous mostly one-sided feud with Wiz Khalifa, some misogynist comments about Amber Rose, Yeezy Season 3 sneak peeks, and a very, very problematic and perplexing tweet that said, "BILL COSBY INNOCENT !!!!!!!!!!" Then, the rapper unveiled his new album, The Life of Pablo, at his Yeezy presentation at Madison Square Garden. On one of the songs, "Famous," West raps, "I feel like me and Taylor might still have sex. / Why? I made that bitch famous." Not surprisingly, the line didn't go over too smoothly.
Swift's spokesperson released a statement: "Kanye did not call for approval, but to ask Taylor to release his single 'Famous' on her Twitter account. She declined and cautioned him about releasing a song with such a strong misogynistic message. Taylor was never made aware of the actual lyric, 'I made that bitch famous.'" Gigi Hadid, who was at the event, also responded via Twitter, writing, "My attendance somewhere does not mean I agree with everything being said in the music playing there. My friends know of my loyalty." Now, Ruby Rose is responding—and unlike many people, she's not just calling West out for these few lyrics, but rather the whole of his recent behavior.
We're sure there are many more celebrity statements to be made about West's Taylor Swift comments. Let's hope that they incite some more discussion about the implications of misogyny in popular culture.