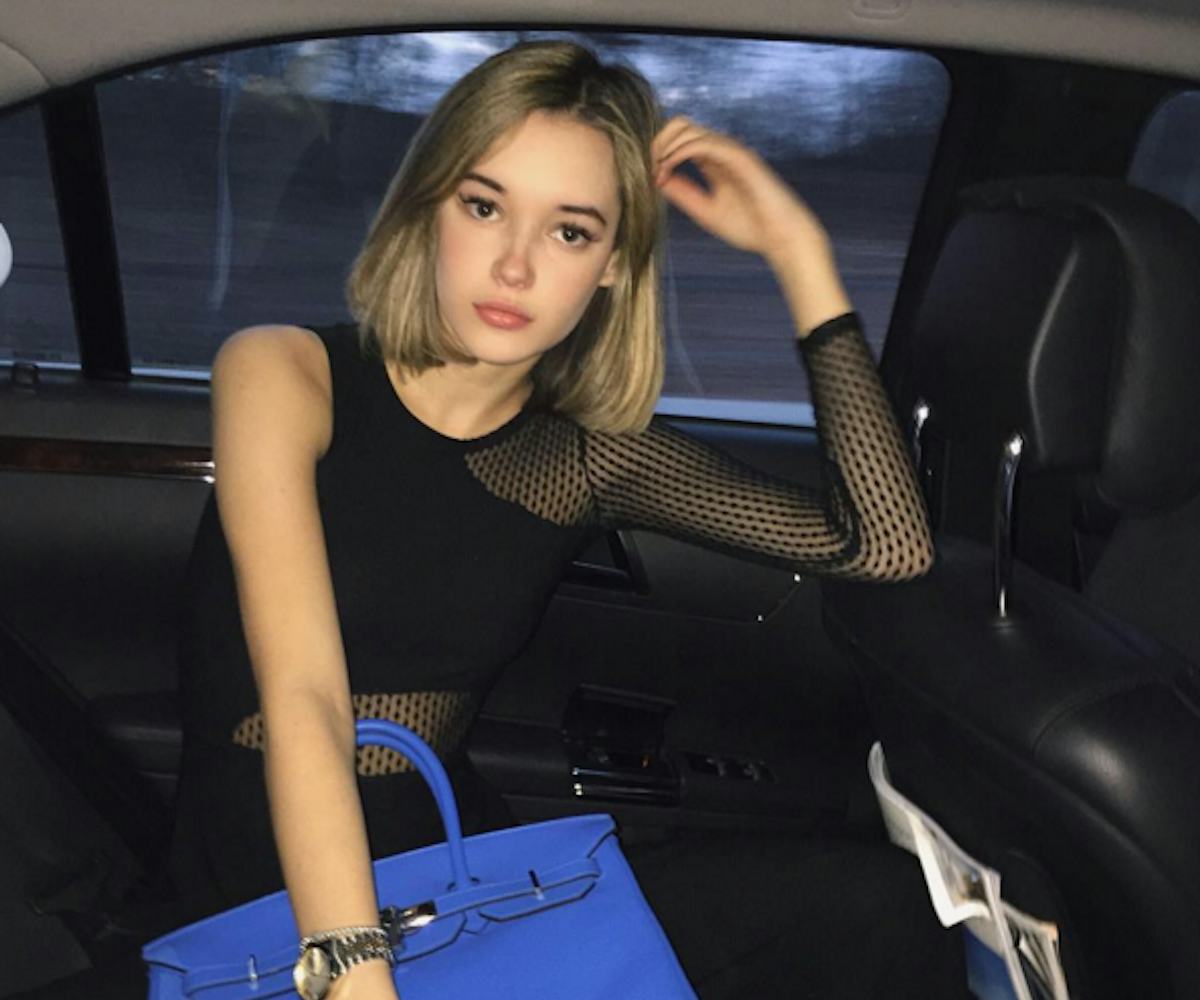 Photo via @sarahfuckingsnyder/Instagram.
Sarah Snyder Went To Jail For A Crime She Didn't Commit
don't blame it on the birkin
Almost a year ago, on February 19, a $15,995 Hermès Birkin bag was stolen from Penny Pinchers, a consignment store in Bedford, New York. Sarah Snyder, 19, was arrested for the theft that following June. Speaking to Harper's Bazaar, Snyder said the store's employees had identified her from her picture. "I kept telling them I hadn't, that I had never seen the bag before," she said, "and that I had never even been to Westchester!"
Snyder's story is fairly upsetting. She claims she was told to get in the police car, but didn't know she had a right not to get in. After being handcuffed and having "a lot of time to think," Snyder realized that she "wasn't even in the state when [the police] claimed [she] had stolen this bag." Regardless, she was put up on an $8,000 bail that was paid off before the day was over. Snyder went on to explain that she went to court four times (and definitely did not wear a T-shirt with her mugshot on it) with enough evidence to prove her innocence. Turns out the woman the police were looking for didn't even resemble Snyder. 
Luckily, Snyder's charges were dismissed on February 10, 2016. Not so lucky is the fact that, according to Snyder, her "reputation is so bad now." She tells Harper's Bazaar that "a lot of companies haven't worked with [her] because of this situation." Understandably, there's a bit of anger and frustration over losing out on opportunities for something you didn't do. At least, she has herself a real, not-stolen Birkin bag she and her boyfriend, Jaden Smith, can laugh about now, though. Talk about sticking it to the man.