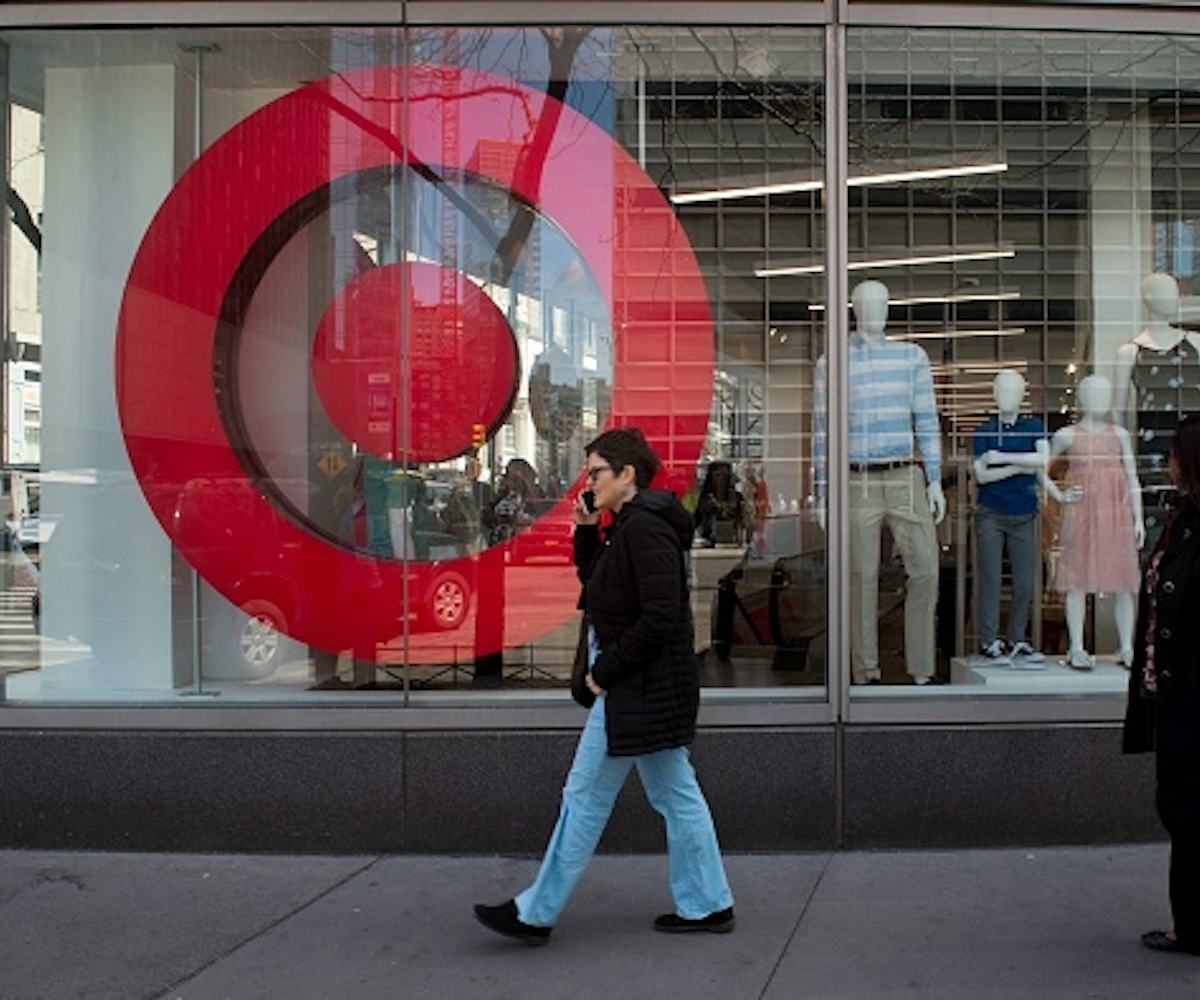 Photo credit should read BRYAN R. SMITH/AFP/Getty Images
Target Is Saying Goodbye To Its Best-Known Brands
Say goodbye to Mossimo for good
This year has already brought about a lot of change, some good, like Beyoncé's twins, and some bad, like everything Trump does and says. Now one of America's most beloved discount stores is shaking things up on us. According to the Wall Street Journal, Target is axing some of its well-known brands, like Mossimo and Merona, and replacing them with niche labels in order to draw new customers.
The big-box chain has already begun the process, replacing the Cherokee and Circo kids' lines with Cat & Jack last year and adding the Art Class brand for older kids. After seeing a boost in sales, Target is introducing more than 12 new brands exclusive only to them. They've previewed four thus far, including women's clothing line A New Day, men's line Goodfellow & Co, athleisure line JoyLab, and home décor line Project 62. They are hoping to better compete with companies like Amazon. 
"Our new brands are all about the changing face of our guests—what they need, what they're looking for from Target," Target's executive vice president and chief merchandising officer, Mark Tritton, said in a press release. "When we took a close look at our existing assortment with this in mind, we saw a disconnect."
Within the next two years, Target will change more than half of its clothing and accessories lines and more than a third of its home décor lines. And instead of the normal, bargain-bin, fluorescent-light feel you've come to expect from Target, the stores will have more of a boutique vibe, due to new mannequins and less harsh lighting. These are just a few more reasons to justify your already raging Target addiction.