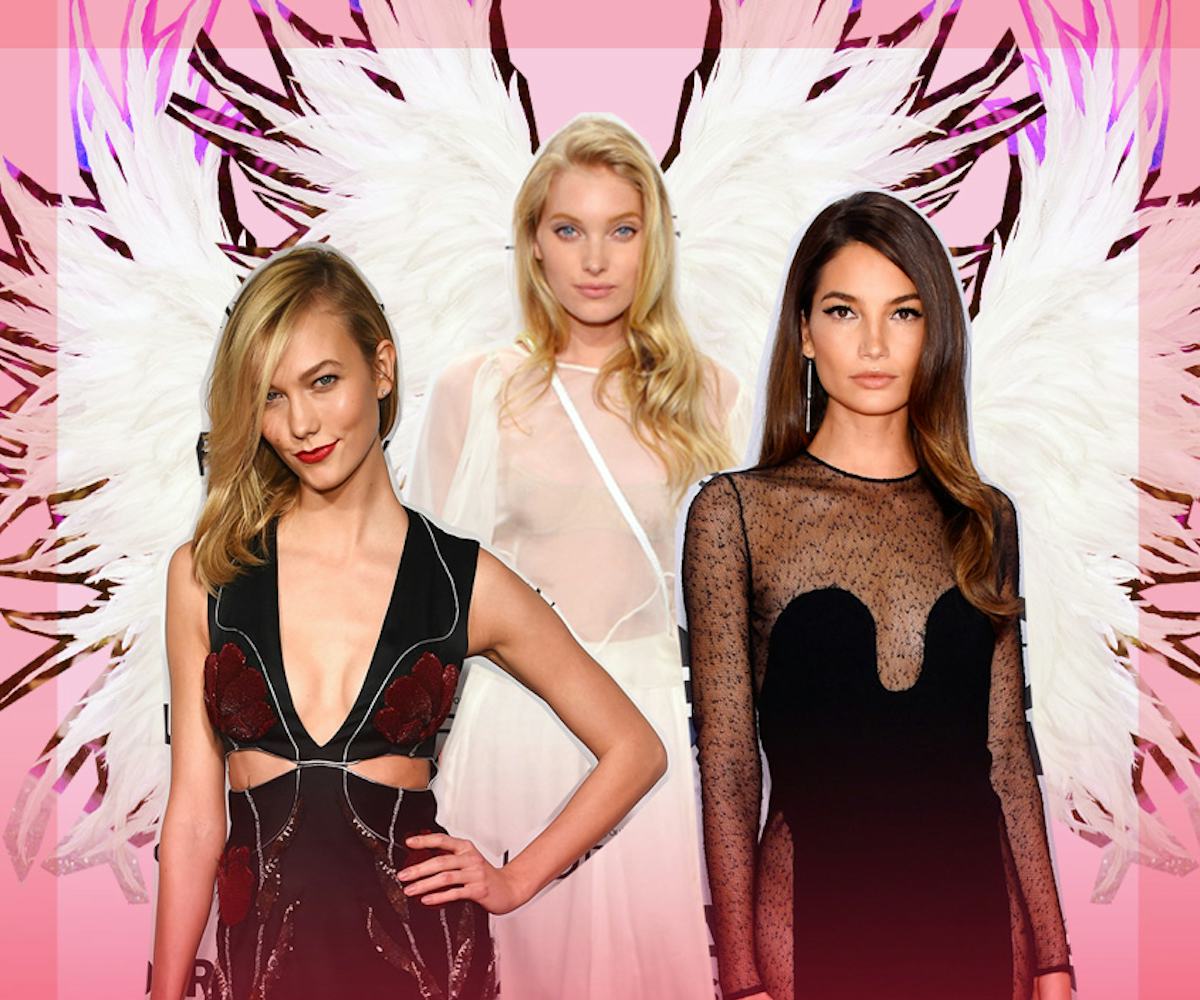 photos via getty images
this is what victoria's secret angels listen to before the catwalk
lily aldridge, karlie kloss + elsa hosk spill.
Everyone preps for the Victoria's Secret Fashion Show differently. We personally like to snuggle up with a pint of ice cream, rewatch the previous year's show, and then do as many sit ups as we can before passing out in a metaphoric puddle of our own self-defeat. For the Angels themselves, we imagine that it requires a ton of physical fitness, hours in hair and makeup (there is a serious art to perfecting supermodel waves), 20 minutes of meditation, and a killer pump-up playlist.
Last year, the models spilled their favorite jams backstage—and it included everything from Drake's "Worst Behavior" (picked by Jourdan Dunn) to Serge Gainsbourg (one of Constance Jablonski's many picks). This time around, the models sent us their favorite transatlantic songs as they prepare to cross the pond for this year's London show.
Listen to Lily Aldridge, Karlie Kloss, and Elsa Hosk's playlists below and be sure to catch the show when it airs December 9th on CBS. 
Related Articles