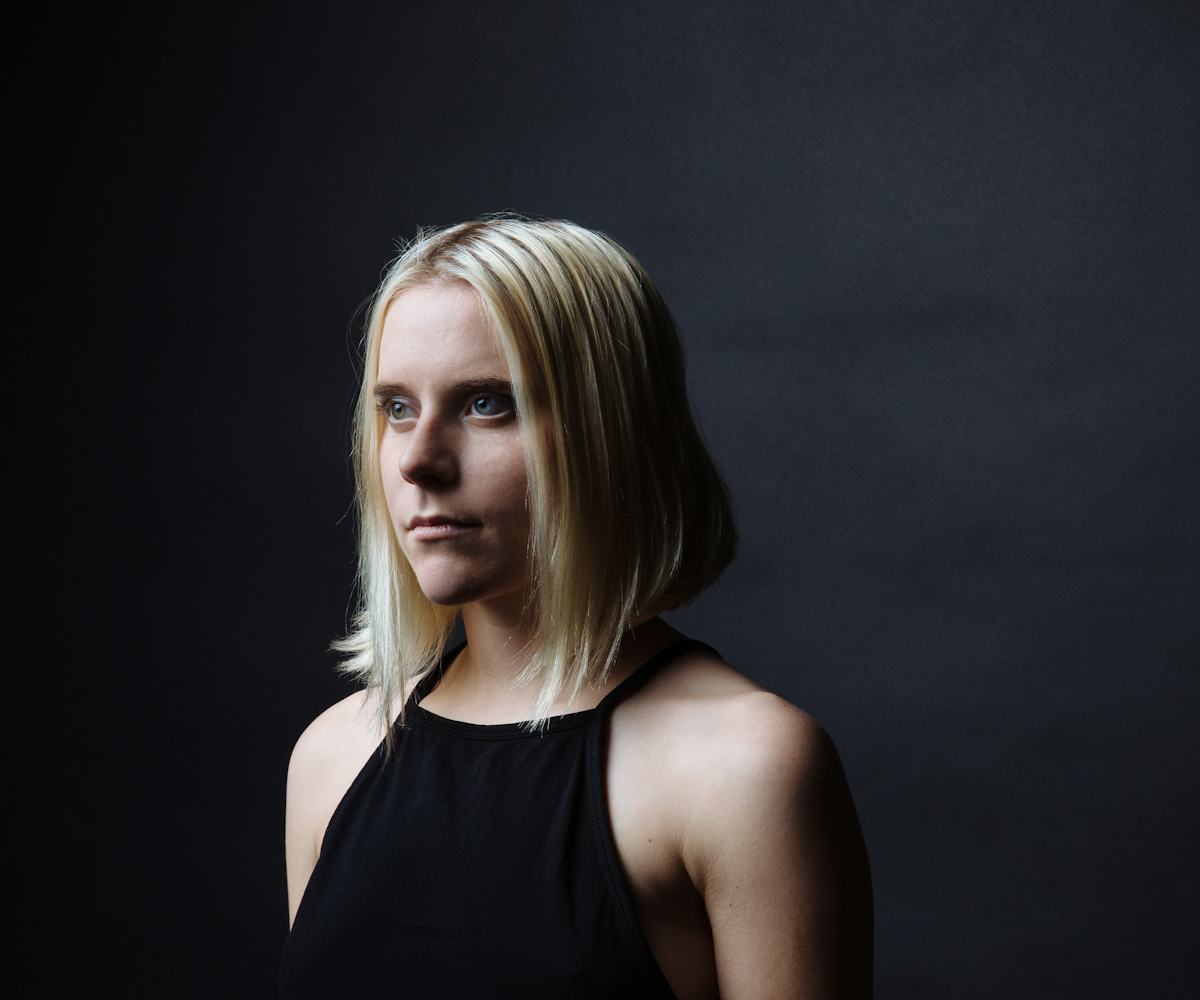 Photo courtesy of Ebru Tildiz
Vita And The Woolf's 'Tunnels' Is A Howling Synth-Pop Masterpiece
Stream their new full-length record
Jennifer Pague of Vita and the Woolf has zero interest in being famous—she just wants to make music. Ironically, the music she is making is what is propelling her and bandmate, drummer Adam Shumski, into indie stardom.
The powerhouse duo has amassed thousands of followers on their social media accounts, have opened for acts like Milk & Bone, Christina Perri, Colbie Caillat, and Hamilton Leithauser of The Walkmen, and put out two stellar EPs, Fang Song and Pretty Boys. And their newest album, Tunnels, has an energy that's both infectious and assertive. Pague's cutting vocal range and electro-dynamic production are full of confidence and soaring energy, while the support of Shumski's percussion carries the EP from beginning to end. 
"I was still figuring out my sound and what kind of artist I wanted to be," Pague says, reflecting on what has changed for her musically since Fang Song. "I was trying to capture that sadness after the party, that feeling of when the party's over, what do we do now?"
The answer, according to Pague, seems to be: start another party. 
We had the chance recently to talk with Pague about the new album and where she finds inspiration. And you can stream Tunnels in full, below.
You've mentioned previously that the inspiration behind the band's name was derived from the affair between Virginia Woolf and Vita Sackville-West. Why is their relationship so special to you?
I suppose it's because my best friend was obsessed with Virginia Woolf. She would show me films and documentaries inspired by her. Specifically the novel, Orlando, written by Woolf about Vita. 
In Urban Outfitters' About a Band series, you mentioned that you were going through a transitional period while writing your forthcoming album. Looking back at that time now, is there anything you've learned about yourself as a musician?
I've learned not to back down on my creative decisions. It's so easy for women to be brushed aside in the creative process, even when it's their own project. I sort of re-found feminism and started figuring out how to live by it. I also had just gotten out of a really crappy relationship after four years, and it was very interesting being alone for those first couple years. 
What has changed for you since your debut EP, Fang Song?
Fang Song was very acoustic. I was still figuring out my sound and what kind of artist I wanted to be. I was trying to capture that sadness after the party; that feeling of when the party's over, what do we do now?
How has your hometown of Philadelphia influenced the music you make?
There's an amazing music community in Philadelphia which is very supportive. If I didn't have that early on, I'm not sure I could keep going. WXPN's support and the DIY community, where everyone supports each other's art, are so imperative to building a good, positive music scene. 
What are your favorite songs to play off of the new record and why?
Probably "Earth" and "Super Ranger." However, at one point, every song was my favorite to listen to while making the record. I just listen to them so much, trying to figure out how to make them better. "Earth" just has a great flow to it, and I like the chorus melody line, especially the second part of the chorus. "Super Ranger," I love the bridge and how it transitions into the third chorus. I think that's a great part of the record that really hits hard. "Sun Drop" is my favorite to play live, because we get to go crazy on stage.
Are there any new artists today that have inspired this new record? 
Beach House, James Blake, Future Islands, Son Lux, Sylvan Esso, St. Vincent, and FKA twigs. I love how FKA twigs strikes this beautiful balance between the abstract and pop. 
Are there any artists, living or deceased, that you would love to collaborate with? Why?
Beyoncé because it's fucking Beyoncé. I would die to collaborate with Annie Clark, as well. Nina Simone, although I'm so not worthy. I just think all three of those artists have that "fuck off" edge to them. I also think Beyoncé is an absolute genius to have achieved so much fame and maintain her sanity/reputation/career. She's better than Bowie and has so many more societal norms to fight than he did. I have mad respect for that. She's like the real-life Superwoman. 
For those who aren't familiar with your music, what things would you want them to know about you and what you hope to accomplish?
I'm not just a singer, but I also write, record, and produce the majority of this music. I want people to know that I appreciate every compliment they give and every criticism because that means they are at least paying attention. I have zero interest in accomplishing fame, but I would love to be able to make music for the rest of my life.