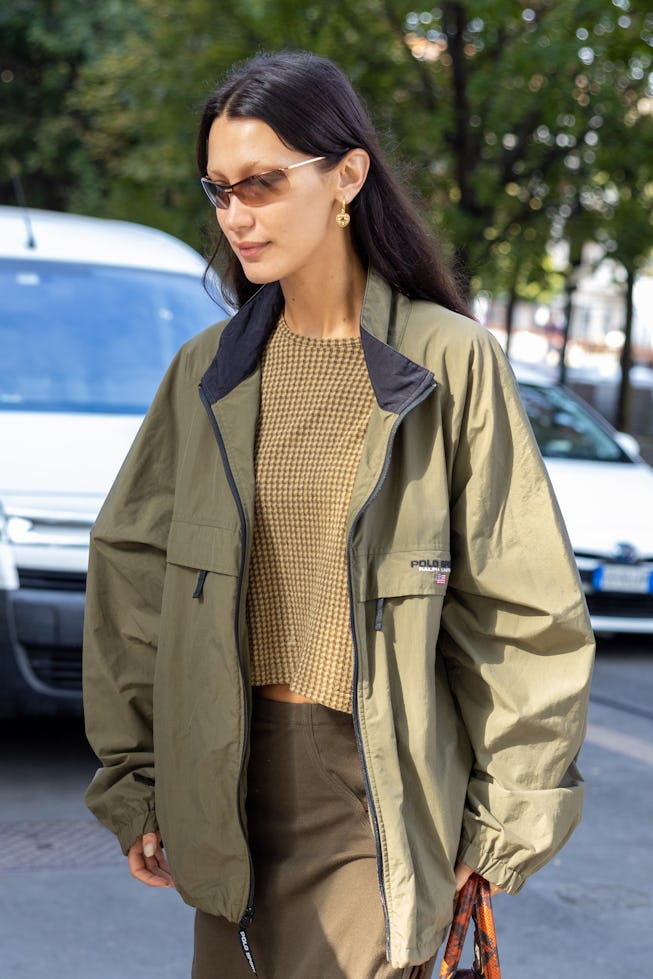 Arnold Jerocki/GC Images/Getty Images
Bella Hadid Channels Marilyn Monroe With New Bleach Blonde Hair
The model just keeps getting blonder.
Over the holidays, Bella Hadid traded her signature dark hair for honey blonde, welcoming her blonde era by posting an Instagram story reveal on December 18. She captioned the video showing off her new blonde hair with small text saying, "feeling a little better & a little blonder 🐰". Now, a month after the reveal of her lighter hair, Bella has posted an even bolder, blonder look. Tagging hairstylist Sam McKnight, Bella posted an Instagram video of her spraying a new platinum blonde look with hairspray.
Fans have been quick to compare Bella's blonde reveal to Marilyn Monroe's signature hairstyle in the comments. To cement the comparison, her most blonde look yet was paired with Hollywood-style curls and her hair was chopped into a shorter bouncy bob. In the video, she wore a simple white tank and barely-there makeup to draw attention to the new hair alone. Her eyebrows appeared even thinner than usual, giving an old Hollywood feel.
While the posts seem to be styled for a photo shoot, we can't tell yet if the new lighter color is a permanent update or a wig prepped for one look only. After all, Bella previously spoke about her choice to be differentiated from her sister Gigi Hadid by her hair color in a 2016 interview with Allure: "I just have a darker personality. And my sister being blonde and me being brunette, it's a good separation," she said. "I put a blonde wig on and think it would be fun to go back, but I'm happy with my hair."
Even if Bella doesn't stay platinum blonde for long, she's proven herself to be unafraid of experimenting with the color. Perhaps a testament to the name she's created for herself in the modeling industry, emerging far from Gigi's shadow, there's no reason why the two sisters can't share the hair color. With the likes of Kim Kardashian also channeling Marilyn for the 2022 Met Gala, it's clear Marilyn's famous curls are still all over mood boards for 2023 and beyond.