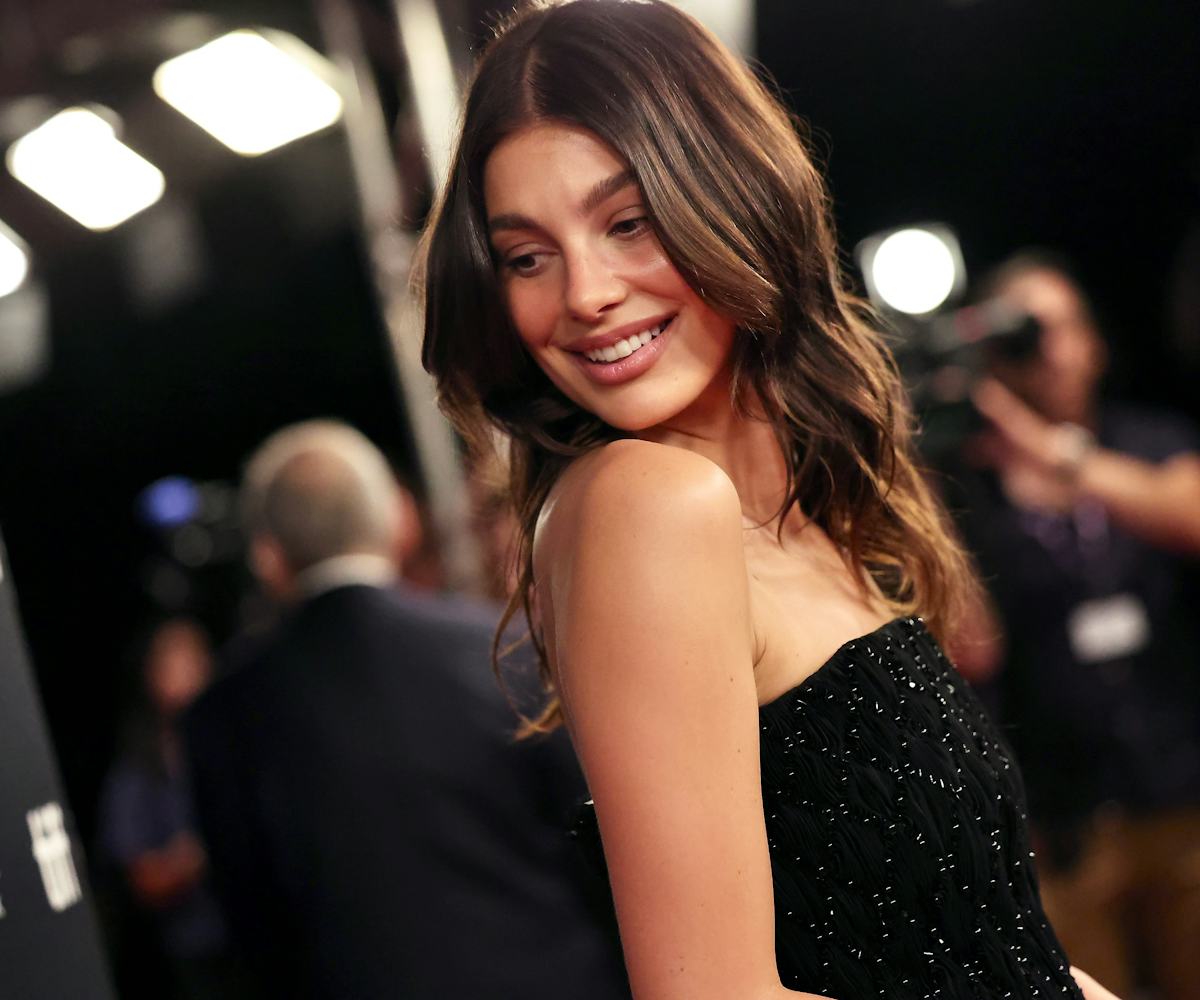 Fall 2023's Biggest Hair Trends Are Ideal For Commitment-Phobes
The newest trends for the season are twists on the classics.
Conventional wisdom says that fall is the time to start the process of winterizing your look. For your wardrobe, that means pulling your biggest sweaters and leather boots out of storage. When it comes to your hair, it's the time most people decide to deepen up their lowlights or chop off their lengths for a fresh start to the season. However, to keep fall trends from being too predictable, each year brings about a few new twists on reliable faves. This fall many of the biggest trends are all about making your life simpler while also looking cooler. Try out a more nuanced hair color that can also be maintained with fewer salon visits or an edgy cut that also cuts your styling time. Or you can simply accessorize your way into the new season with on-trend adolescent accessories.
Ahead, we've rounded up fall 2023's biggest hair trends, from most popular new hair colors to easy hairstyle upgrades— so you have options whether you're ready to make a big change or not.
Fall Hair Trend #1: The Butterfly Cut
One haircut everyone will be asking for this season is the "butterfly cut"— a hairstyle recognizable by its long fanned out layers. Celebrity hairstylist Kim Kimble explains, it's a "go-to choice for those who want a minimal style that still has shape and body." Consider it the most fool-proof cut of the season. Kimble explains, it works so well on every hair length and texture because, "with butterfly layers, you have more freedom to create layers that match your face shape."
Fall Hair Trend #2: Bronze Brunette
JB Lacroix/WireImage/Getty Images
Steve Granitz/FilmMagic/Getty Images
"Fall automatically brings warm vibes!" says celebrity colorist Rita Hazan. "With the 'Latte Makeup' look trending, it didn't take too long for the over bronzed, warm look to become a hair trend." The reason you'll love it? "This warm amber color isn't as harsh on the strands and is easy to keep up with," says Hazan.
Fall Hair Trend #3: Bows, Clips, and Baubles
Nina Westervelt/WWD/Getty Images
Street Style at LFWJeremy Moeller/Getty Images Entertainment/Getty Images
Claudio Lavenia/Getty Images Entertainment/Getty Images
Alessandro Levati/Getty Images Entertainment/Getty Images
Chansophalla, co-owner of the conceptual salon 1-900-BLEACHME in New York predicts a strong hair accessory season for fall 2023. She loves, "the fall trend of barrettes for hair, in [a range of] cute bright jewel tones to fall warm colors." She suggests topping off a messy bun with colorful accessories for a dose of whimsy with typically casual fall sweater looks. "What's really cool about this is that it's still being really playful," she says, "some pops of color in your hair, maybe in shapes of butterflies or hearts and stars can keep your looking really fun!" Contrasting color barrettes, logo bows, and butterfly clips— anything goes.
Fall Hair Trend #4: The Short Shag
Amy Sussman/WireImage/Getty Images
Daniele Venturelli/WireImage/Getty Images
"Short shag haircuts are making a comeback this fall," says Kimble. Especially for those whose idea of a seasonal reset means finding ways to save time with their beauty routine. "This stylish and sleek style is low maintenance, which makes this appealing for those who want a hairstyle that requires minimal styling and effort." A super cropped cut or a chic bang is a look all on its own.
Fall Hair Trend #5: "Nude" Blonde
Kevin Mazur/WireImage/Getty Images
James Devaney/GC Images/Getty Images
Barbie girl summer was fun, but for the fall the new shade of blonde is more mature and creamy à la Jennifer Lawrence and Beyoncé. (Hazan has been responsible for Bey's glowing hair color on the Renaissance Tour.) "The nude blonde is a perfect transition from light, bright blonde to a more toned down fall version," says Hazan. Plus, "it isn't as much maintenance as the Barbie-inspired platinum we have seen this summer."
Fall Hair Trend #6: "Anti-Wellness" Hair Colors
Raymond Hall/GC Images/Getty Images
Mike Marsland/WireImage/Getty Images
Albert L. Ortega/Getty Images Entertainment/Getty Images
"There's a big trend in anti-wellness amongst Gen Z and there's been a comeback of the grunge aesthetic that's against the traditional beauty standard,"says hairstylist and co-founder of Bleach London, Alex Brownsell. It's giving rise to an alternate lane for out-there hair colors—ones that aren't supposed to look like the result of a long beach vacation or a subtle, shadowy lowlight.
For those who are uninterested in "nude blonde", Chansophalla anticipates a pendulum swing against warm summer tones for certain clientele. "I think for fall a lot of people will be inspired to just go for a full icy and gray all over blonde look." Brownsell calls out the comeback of bright red as seen with Billie Eilish's new blood red roots. In fact, Bleach London just collabed with Heaven by Marc Jacobs on a collection of colorful dyes featuring one particularly hard-to-miss red. "The slightly rusty tone gives the color its grungy edge and reminds you of a Geri Halliwell '90s red—but it also brings about a futuristic aesthetic," she says.