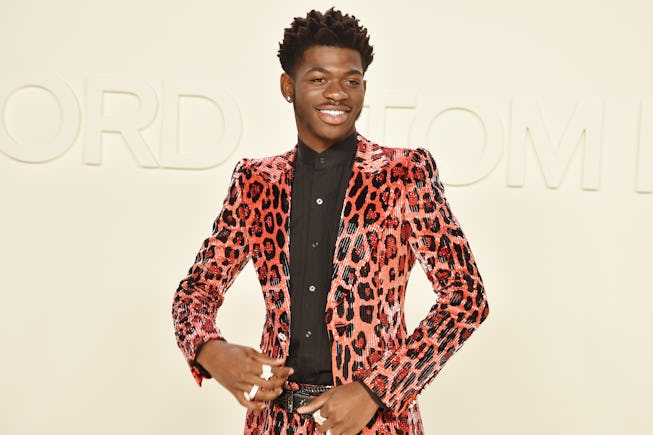 David Crotty/Patrick McMullan/Getty Images
The Lil Nas X Video Game 'Twerk Hero' Lets You Twerk On The Devil Himself
Animal Crossing: New Horizons islands found in flames.
By now everyone knows that Lil Nas X could teach a master class in trolling. His latest hit single, "Montero (Call Me By Your Name)," is not only a certified banger, but it's also got conservatives across the country losing their minds. Along with the outrageous and hilarious music video — in which the singer slides down a stripper pole to hell where he twerks on Satan — came a faux Nike shoe with satanic imagery and a drop of real human blood (for which shoe designer MSCHF is currently being sued by the sportswear company). The trolling party from hell rages on, and this time, Lil Nas X is doing it with a "Montero (Call Me By Your Name)"-themed video game.
The game, obviously called Twerk Hero, features a 3D rendering of Lil Nas X in his various looks from the music video. Twerk Hero's objective? To twerk your way away from temptation and level up, of course! The levels take you through the music video scenes and down the stripper pole to hell, where you'll get your very own chance to twerk on the devil himself. God-fearing republicans are going to have a field day with this one. Test your twerking skills here.