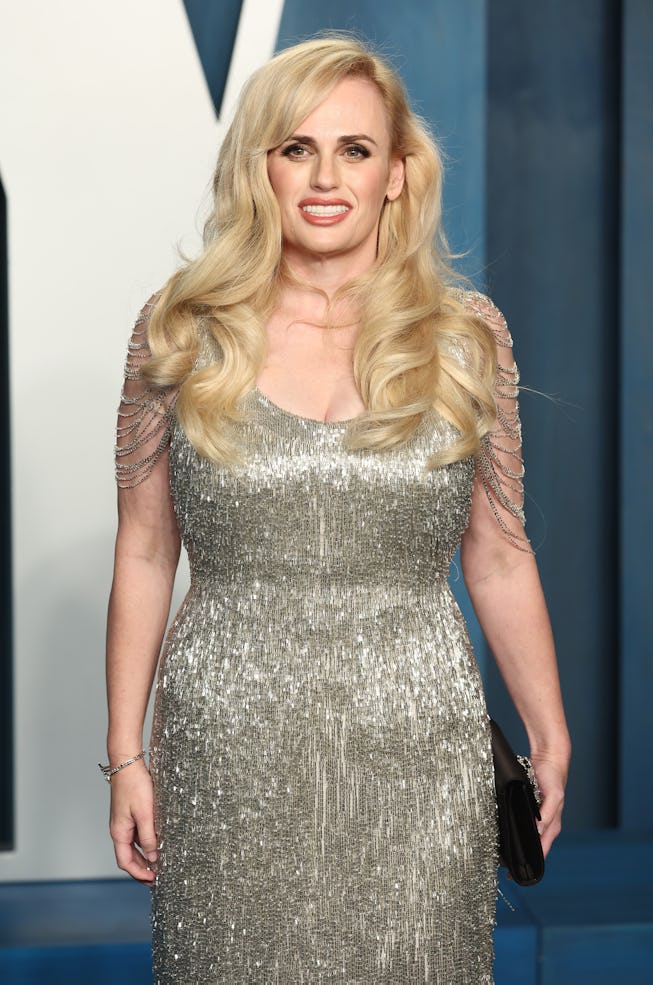 Arturo Holmes/FilmMagic/Getty Images
Rebel Wilson Comes Out For Pride Month
"Maybe what I really needed all this time was a Disney Princess," the actress captioned a photo of herself and her girlfriend.
Rebel Wilson is ready to celebrate Pride Month. Fresh off the release of her high school cheerleader coma comedy Senior Year, the actress is going public with her relationship — and it's to a woman.
Taking to Instagram on Thursday afternoon, the Pitch Perfect star posted a picture of herself and her new belle, both dressed swankily in all black while cuddling up in front of a wall of leaves. "I thought I was searching for a Disney Prince…," she wrote in the post's caption. "but maybe what I really need all this time was a Disney Princess." The Cats actress capped her post off with a few hearts and rainbow emojis, as well as the popular LGBTQ+-affirming hashtag #loveislove.
According to a tag on Wilson's post, the secret girlfriend is one Ramona Agruma, the founder of Lemon Ve Limon, a "Los Angeles based sustainable clothing brand designed to take you places in comfort and style," according to its Instagram page. Arguma is also a brand ambassador Bee Goddess Jewelry, the "world's first talismanic fine jewelry," according to its Instagram page.
According to a friend of Wilson's, who spoke anonymously to PEOPLE, "Rebel's in an amazing place and I've never seen her happier." This latest development comes a month after the actress told the magazine that she had been set up with her new partner through a friend. "We spoke on the phone for weeks before meeting, and that was a really good way to get to know each other," she told the tabloid. "It was a bit old-school in that sense — very romantic."
Continuing, the Bridesmaids alum also told PEOPLE, "I think going through the process of finding more self-worth, I think what you want in a partner is elevated and so it's great to have someone who feels like an equal partner and be in a healthy relationship. There were times — I'm not saying with all my exes, they're great — but there were some times that I was probably putting up with that I shouldn't have. So it feels different to be in a really healthy relationship."
Well, hello — let's celebrate that!
Say "Happy Pride" and check out Rebel Wilson's post below.
This article was originally published on