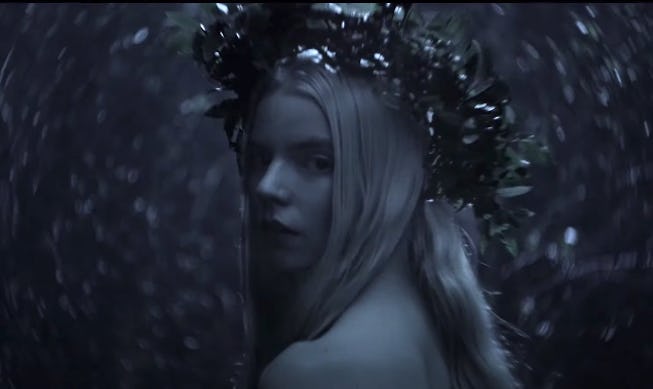 Screengrab via YouTube
'The Northman' Trailer Makes 10th Century Iceland Look Terrifying
The Viking revenge thriller stars Nicole Kidman, Alexander Skarsgård, Anya Taylor-Joy and Björk.
Just when you thought there weren't enough revenge thrillers about 10th century Iceland, The Northman has come to save the day. The film's second trailer dropped on Wednesday, and opens with a shirtless, blood-covered Alexander Skarsgård declaring ominously, "Fate has no mercy," before looking back at men setting fire to a straw-roof cottage while women scream in the background. If this is where the story begins, it can presumably get even more brutal from here.
Here's everything we know about The Northman so far, including the film's first two trailers:
The Northman is an "action-filled epic" about revenge.
Per a release, the story "follows a young Viking prince on his quest to avenge his father's murder" in 10th century Iceland. Robert Eggers co-wrote the screenplay with the Icelandic poet and longtime Björk collaborator Sjón.
The Northman hits theaters this month.
The film will be in theaters on April 22, 2022.
The Northman has a star-studded cast.
The cast includes Björk, Nicole Kidman, Anya Taylor-Joy, Alexander Skarsgård, Willem Dafoe, and Ethan Hawke.
The first two heart-pounding trailers for The Northman are below: