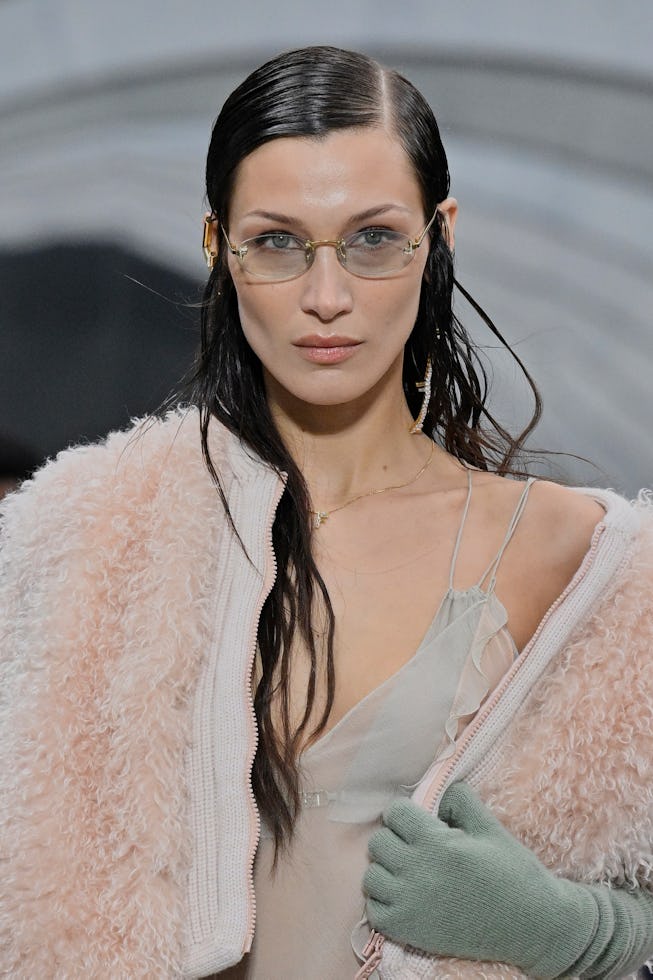 Pietro D'Aprano/Getty Images Entertainment/Getty Images
Bella Hadid Is Making Her Acting Debut — UPDATE
From the coveted fashion week catwalks to the big screen.
Editor's Note: This post has been updated from its original version to include more information on Bella Hadid's role on Ramy.
Bella Hadid is keeping busy these days. Between finishing out fashion month just weeks before and managing her beverage company Kin Euphorics, the supermodel has picked up another title to add to her roster and it's one we weren't expecting.
On Thursday, March 31, it's reported that Hadid is making her acting debut soon, joining the cast of Hulu's comedy series Ramy for its upcoming third season. Though we don't know much about the details of her character and storyline as of yet, it's confirmed that high fashion's biggest "It" girl will join as a recurring guest.
Released back in 2019, the award-winning television series Ramy follows first-generation, Egyptian-American Ramy Hassan, played by actor Ramy Youssef, and his family as they navigate spirituality in their New Jersey neighborhood. With a focus on the political divide within his community, including a dive into his religious surroundings that thinks life is a moral test versus a millennial generation that doubts an afterlife even exists, the family is set to come to quite a few uncomfortable realizations in the third season.
Hadid will be joining a star-studded cast including actors Laith Nakli, Hiam Abbass, Amr Waked, May Calamawy, Dave Merheje, Mohammed Amer, and Steve Way.
Ahead of its upcoming season, slated for release in the fall, Hadid gave a sneak peek into her new role, and mentioned in an interview with GQ from Tuesday, Aug. 16, that her character in the show is the opposite of what fans will probably expect from the supermodel. "'People probably thought that my first acting job would be something super sensual and sexy,'" she says. Instead, she reveals that her acting debut as a guest star on Ramy is will to take on a "more unhinged role," according to GQ, "a weirdo girlfriend."
Check back here for more updates.
This article was originally published on