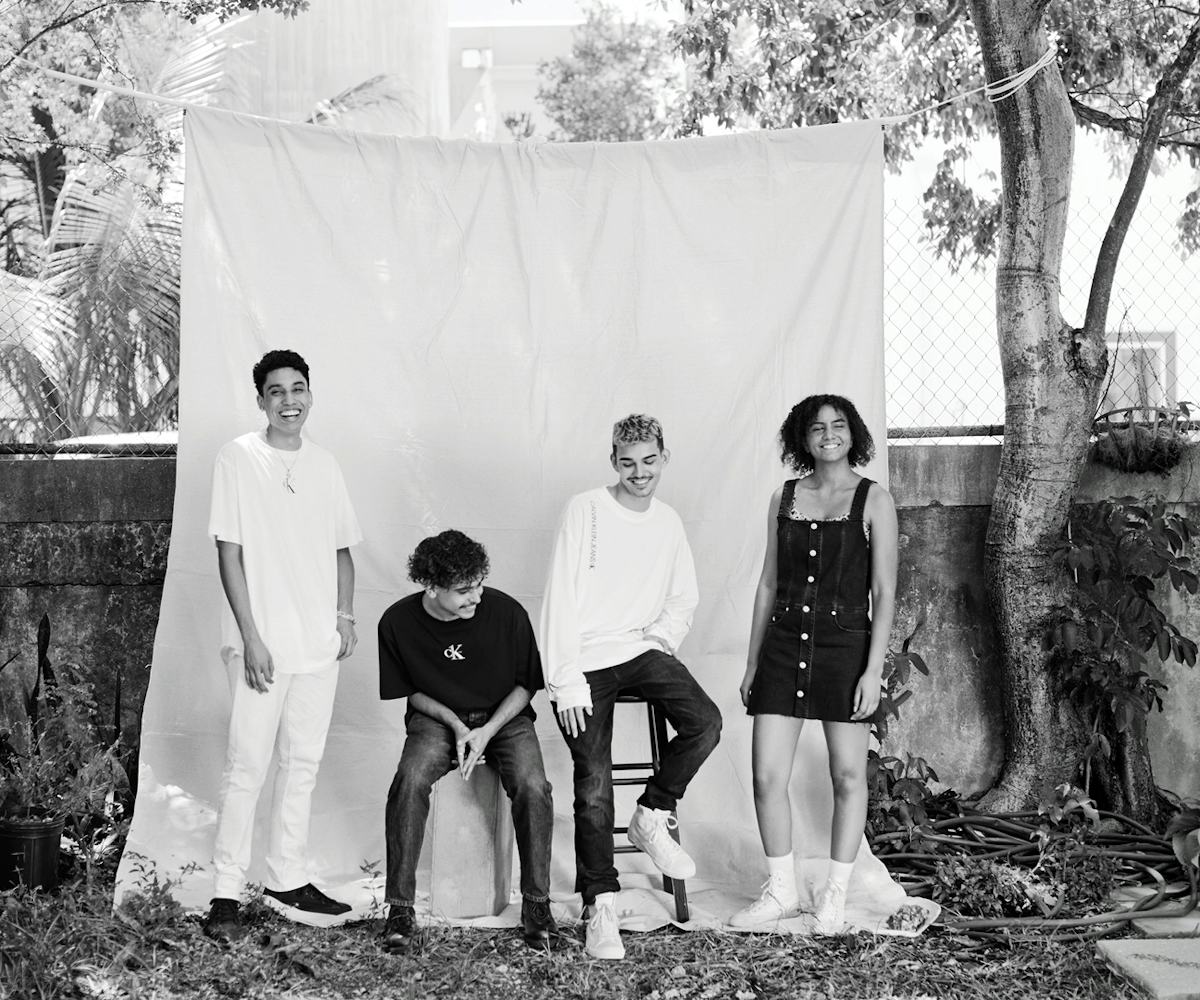 Courtesy of Calvin Klein
Calvin Klein's New Campaign Stars Young Voters Ahead Of The Election
They share their thoughts on their personal experiences in America.
While many (oh so many) brands are releasing voting merch ahead of the 2020 Election, Calvin Klein turned to real, actual voters to feature in its latest CK One campaign, titled "one future #ckone."
With the jeans and underwear collection's main focus on youth culture, Calvin Klein enlisted a group of subjects between the ages of 18 and 24 from all across America to showcase their hometowns and share their thoughts both on the future and the upcoming presidential election. While the American heritage brand has always had its finger on the pulse when it comes to working with young, buzzy celebrities — Evan Mock, Emma Chamberlain, and Tommy Dorfman, among many others — it's refreshing to see Calvin Klein amplify new (and then-unknown) faces and voices on such a big platform.
Seven photographers — Adraint Bereal, Brian Adams, Elliot Ross, Miranda Barnes, Rose Marie Cromwell, Shan Wallace, and Texas Isaiah — worked with the diverse group of 11 campaign stars, from indigenous Arctic activist Quannah Chasinghorse Potts, who's based in Alaska and voting for the very first time, to 21-year-old and DACA recipient Juan Paul Flores Vazquez, who moved from Mexico to California to, now, Paso, Texas, to pursue a career in filmmaking.
Of course, each individual is modeling CK One's signature basics, but the message is much bigger: A new generation is aiming for change, and is ready to make this country a better place for everyone.
Meet the people behind Calvin Klein's "one future #ckone" campaign, below.
Are you ready for Election Day? Start by registering to vote and making a plan for Nov. 3.