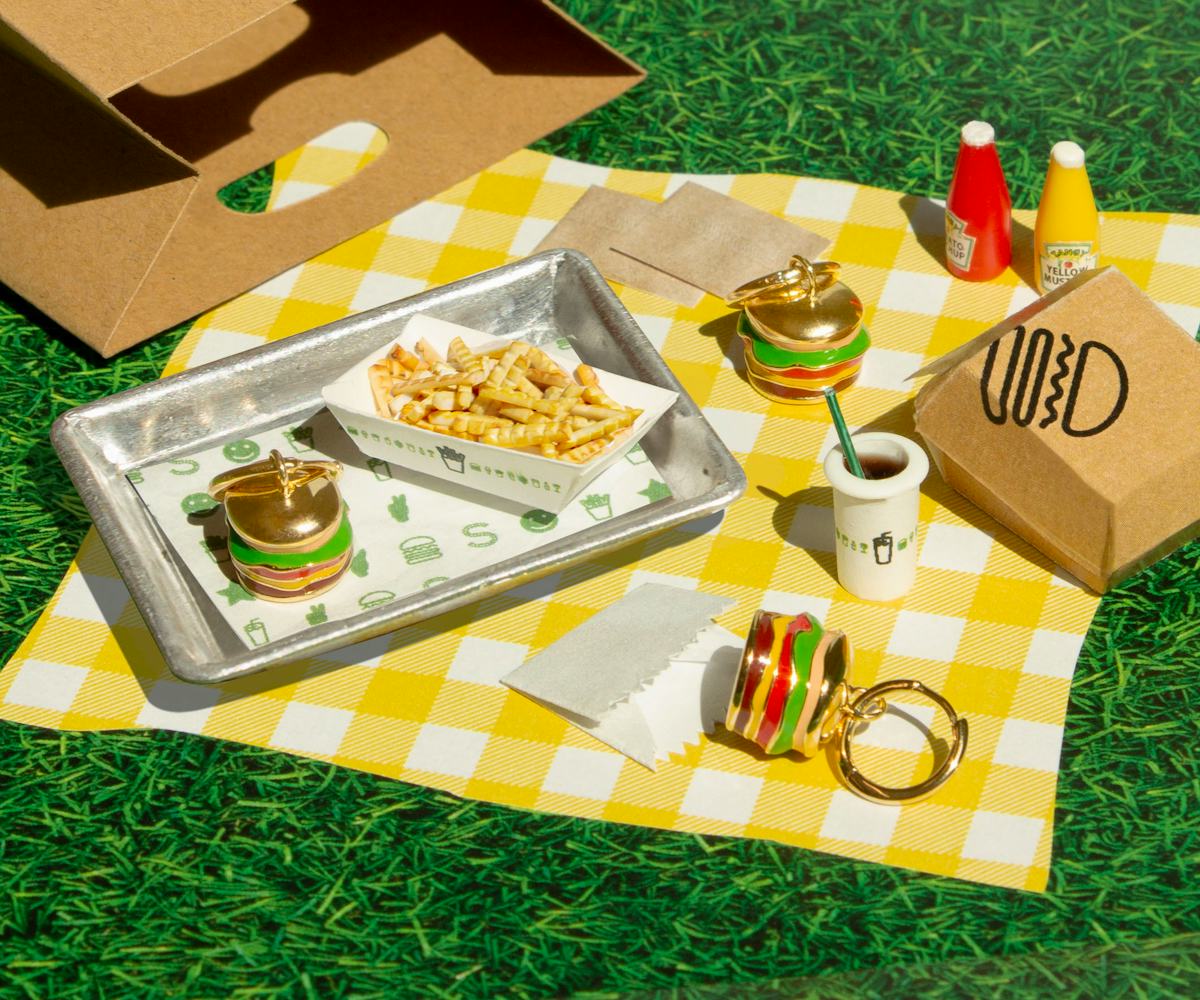 Studs x Shake Shack Team Up To Satisfy Your Burger Craving
Krusty Krab-core for fall?
With food-themed clothing on Puppets and Puppets and Melke's Spring/Summer 2024 runways this New York Fashion Week season to the trend's recent domination on our social media feeds, the saying "you are what you eat" has lost all importance. This year, you are what you wear.
Case in point: ear piercing and jewelry brand Studs has teamed up with East Coast-beloved burger joint Shake Shack for a tasty new collaboration, which dropped September 26 and features cute and kitschy burger earrings, inspired by the fan-favorite ShackBurger, of course. The ear-resistible (sorry) new jewelry collaboration includes a Shack Burger Huggie, and a Shake Shack Earscape for fans looking to get on thrice the treats; including the Burgie Huggie, a CZ Stud, and a Smiley Stud.
Check out the full collection via the official campaign images, below.
COURTESY OF STUDS
Courtesy of Studs
COURTESY OF STUDS
COURTESY OF STUDS
Whether you have an affinity for all things bite-sized or are a long-time fan of Studs, the perfect ingredient to your next earscape awaits (and will probably sell-out, fast). The Studs x Shake Shack limited-edition collection is available now on Studs.com and at select Studs studios.