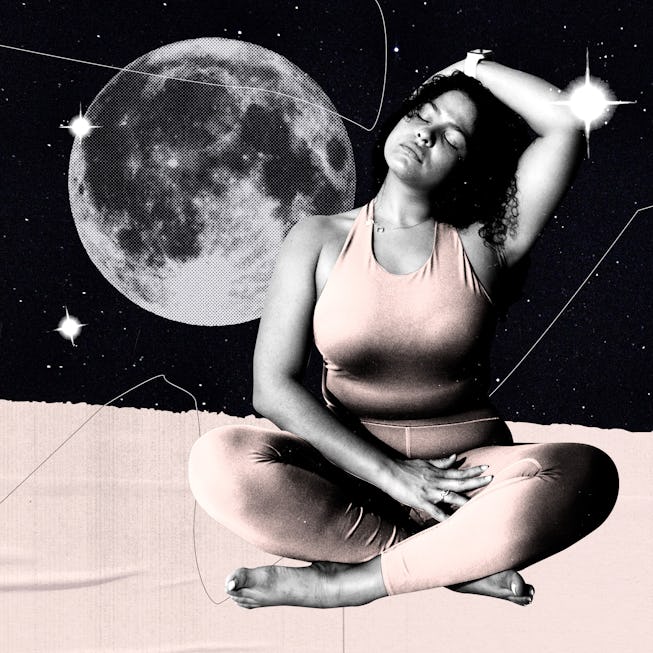 July 2023's New Moon In Cancer Shifts The Power Scale
With Pluto in the picture, July 2023's new moon in Cancer is not for the faint of heart.
July's astrology is a cosmic deluge of transits and shifts. This week alone is a doozy: the nodes change signs, launching a new series of eclipses that will take us through 2025; Venus descends to the underworld for her retrograde in Leo; and to top it all off, there's a new moon in Cancer on July 17.
A Cancer new moon is typically a cause for celebration. The moon is in its domicile in the water sign; it's at home and at one if its most powerful, nurturing states. "The moon embodies the divine mother archetype, and Cancer's base of operations are the mammary glands. The essential directive for any Cancer is to give," writes NYLON astrologer David Odyssey. "On the base level, a Cancer must establish a sense of safety, nourishment, and security for herself and for her loved ones. The 'mother's milk' of Cancer is belonging, the context of DNA passed down to make every new arrival know that they have come home."
So what could possibly be the issue? Thanks to a direct connection with a commanding outer planet, we're in for an emotional ride. Specifically, July's new moon in Cancer sits in opposition to Pluto in Capricorn, the planet of transformation. Pluto likes to dig to the root of an issue, and when a new moon in Cancer is in the equation, the "issue" at hand is likely manifesting in the form of deep, hidden feelings. Pluto's journey in Capricorn is in its final degrees; it's been in the goat's domain, on and off, since 2008, challenging power dynamics and the institutions that enforce them.
New moons are often associated as times of germination; we're told to manifest on new moons to use the potent energy to bring something into fruition. The new moon in Cancer on July 17 still retains those qualities, but know that with Pluto involved, the mission will be one of intensity — and ideally, one of catharsis. With the right introspection, perhaps there's an unlocking of the dynamic between power and nourishment waiting to come to light. Only one question remains: Are you ready for it?