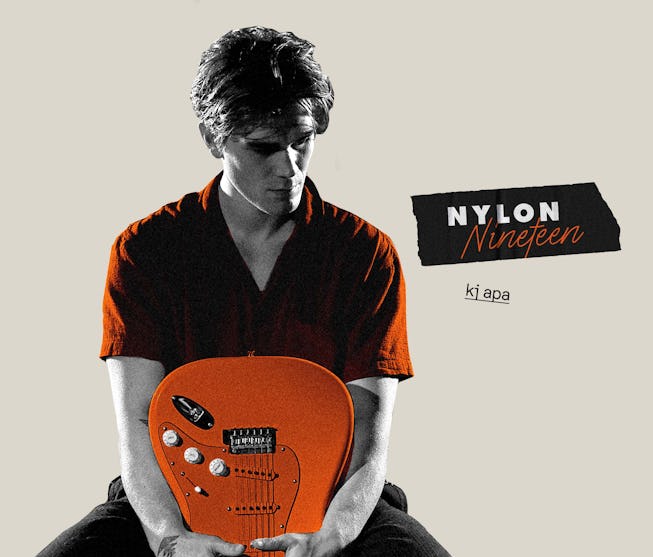 Mathew Jacinto-Uhrik
KJ Apa Is A Day One John Cena Fan
The Riverdale star talks about his album Clocks and his favorite things with the NYLON 19.
KJ Apa didn't set out to record an album. The actor — who is best known for his role of Archie Andrews, the well-intentioned hothead on the CW's meandering and fully bonkers teen drama Riverdale — had been writing and recording songs in bits and pieces for over two years. Working out of his living room, he was enjoying the freedom and control that comes with creating something of one's own.
"I kind of liked that [stripped-down] sound, and I kept everything going like that," he says to NYLON over the phone from Vancouver, where Riverdale is in the midst of filming its sixth season. "But I only realized that I had an album after I'd finished nine songs, and I was like, 'Sh*t. I could do something with this.' And I was proud of it. So I just decided to just put it out with zero expectations."
That album turned out to be Clocks, mellow, tender, and minimal, with Apa's vocals and guitar front and center on every track. And just like Clocks coming into fruition on its own, the album's release date holds a special place with Apa — it came out the same day his first son was born.
Below, Apa answers the NYLON 19, discussing his love for black coffee, his childhood obsession with John Cena, and more.