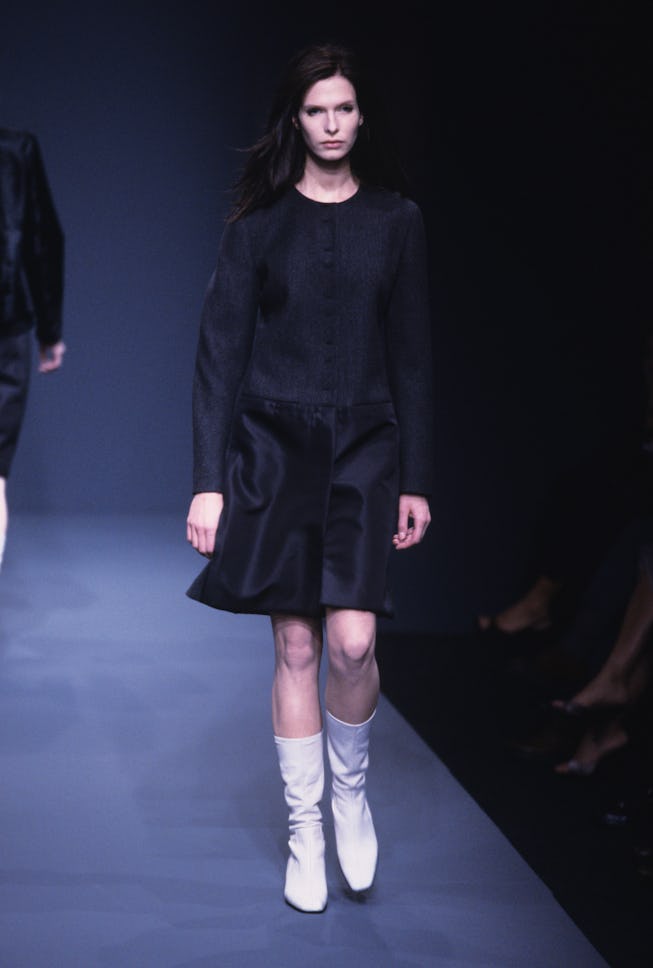 WWD/Penske Media/Getty Images
The RealReal's 2023 Luxury Consignment Report Predicts Drop In Y2K Fashion
The resale company is seeing an uptick of tried-and-true, slightly more formal designs.
The RealReal released its 2023 luxury consignment report findings, featuring major intel for the fashionista in your life.
For the 66% of consumers that shop resale to get a good deal, one of the main accessories remains purses. However, The RealReal reports that tastes are shifting; the sky-high prices for luxury brands like Louis Vuitton, Gucci, Hermès, and Chanel are finally stabilizing and no longer selling for a whopping 70% more than their MSRP. Consumers are also turning to "trendier" brands — in this case, the likes of Miu Miu and Bottega Veneta — in lieu of investing in pricier legacy pieces. The most interesting takeaway is the rise in demand for fair condition items. In fact, items showing signs of heavy wear such as worn corners, significant scratches, or interior wear have nearly doubled in demand. These conditions operate as a type of entry point into the luxury market, and plus, we all know the allure of a beat up bag thanks to Mary-Kate Olsen's famed Birkin...
The RealReal anticipates an uptick in pearl jewelry, ultra-feminine dresses, tailored suits, loafers, and brooches, based on search data comparing Q4 2021 and Q4 2022. Consumers are searching for Sandy Liang and Molly Goddard dresses with a fervor only matched by those looking for the perfect Yohji Yamamoto suit. Mules and loafers may be trends to look out for, especially considering a 274% increase in interest for Valentino mules and a staggering 1360% increase for Loewe loafers.
Additionally, The RealReal reports that the hunger for early aughts pieces is slowing down in favor of more timeless classics, like the clean, slightly more formal silhouettes of Prada or Jil Sander, up 376% and 263%, respectively. "For the past year, Y2K has dominated everything, but we're beginning to see that flow in the other direction," said Dominik Halas, who works as a master authenticator in vintage. "Demand for vintage from brands known for their couture-level tailoring is on the rise – and in a big way."
As many a TikTok creator has noted, Gen Z is noted as the most sustainability-minded generation, while Millennials shop resale the most. Finally, Gen X comes out on top as the generation that spends the most per person, while Boomers who paid $50 to go to college and bought homes at 25 years old consign the highest value items. As for the Silent Generation? You can find them shopping for their homes in lieu of clothing and accessories.