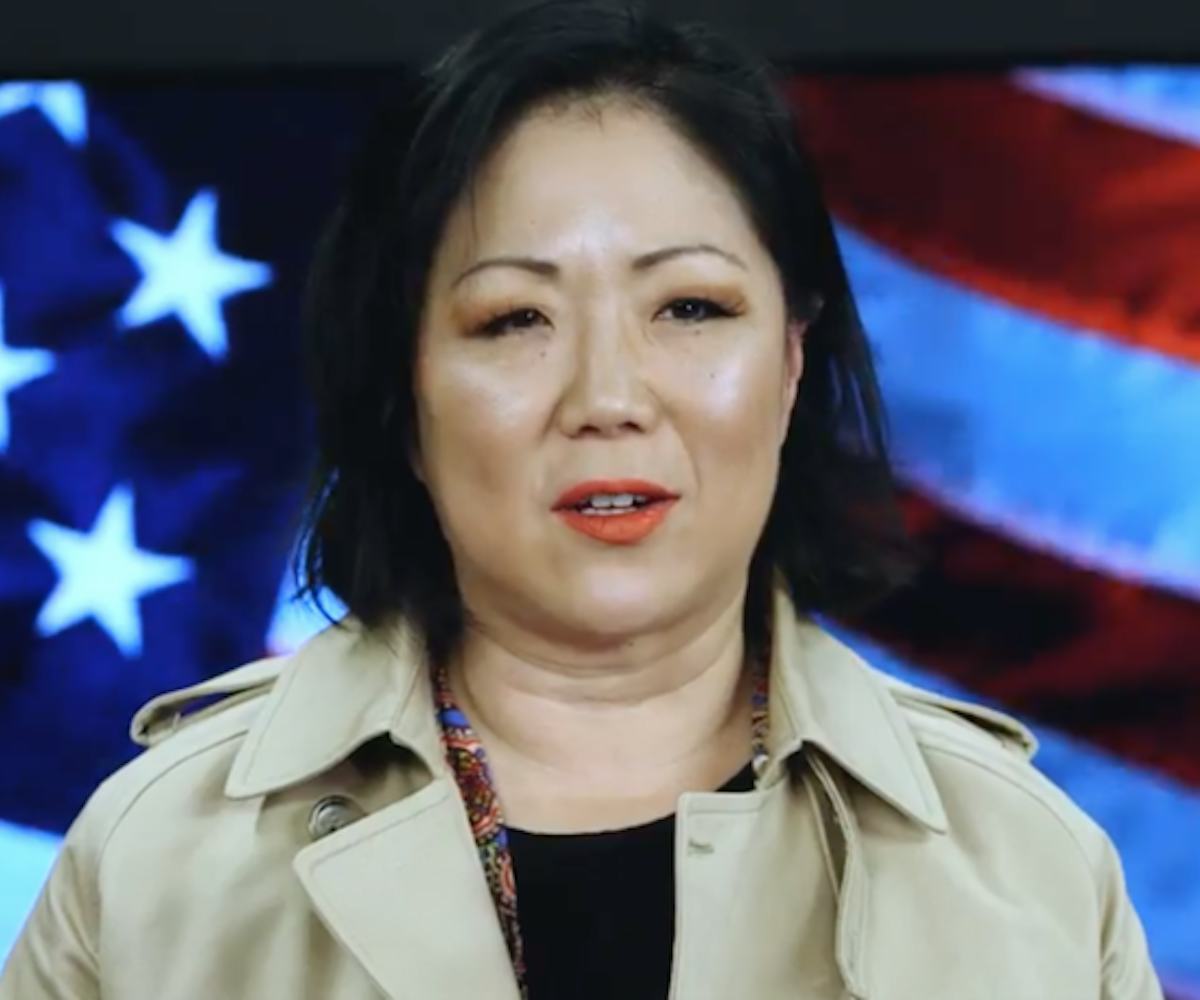 Screenshot via A.V. Club
8@8: Your Morning Scoop
Margaret Cho offers some heartfelt advice on how to survive the Trump administration
Today is...
National Creamsicle Day
News of the Day:
+ Comedian Margaret Cho offered some heartfelt advice about surviving the current administration through art and protest. She survived the Bush administration, so she knows what's up.
+ Ivanka Trump got around to making a statement about the hideous and violent neo-Nazi rallies that occurred over the weekend. Here's what she had to say:
Meanwhile, David Duke, a former Imperial Wizard of the KKK, was seen publicly praising her father.
+ Kris Jenner is a proud momager: Her daughter Kylie's lip kit company was recently estimated to be worth over $400 million. TMZ caught her celebrating the achievement this weekend:
+ Anthony Scaramucci, the foul-mouthed former White House Communications Director, had made a handful of interesting comments. In his first interview since his firing, the disgraced Trump associate said, "What happens in Washington... is the president is not a representative of the political establishment class, so for whatever reason the people have made a decision that they want to eject him... I think there are elements inside of Washington, also inclusive in the White House, that are not necessarily abetting the president's interests or his agenda."
On the President's reaction to the emergencies in Charlottesville, Scaramucci added that he "wouldn't have recommended that statement. I think he needed to be much harsher as it related to the white supremacists and the nature of that, I applaud Gen. McMaster for calling it out for what it is—it's actually terrorism."
Deal of the Day:
+ TOMS shoes have launched a new initiative: partnering with the Wildlife Conservation Society, the charitable footwear brand is releasing the TOMS Animal Initiative Elephant collection. Styles in the new collection range from from $59-$36, with money raised from the shoes going towards protecting endangered elephant species and curtailing the international demand for ivory. Shop the new line over here.
Quote of the Day:
+ "Be yourself, bitch!" - Ts Madison 
Gif of the Day: