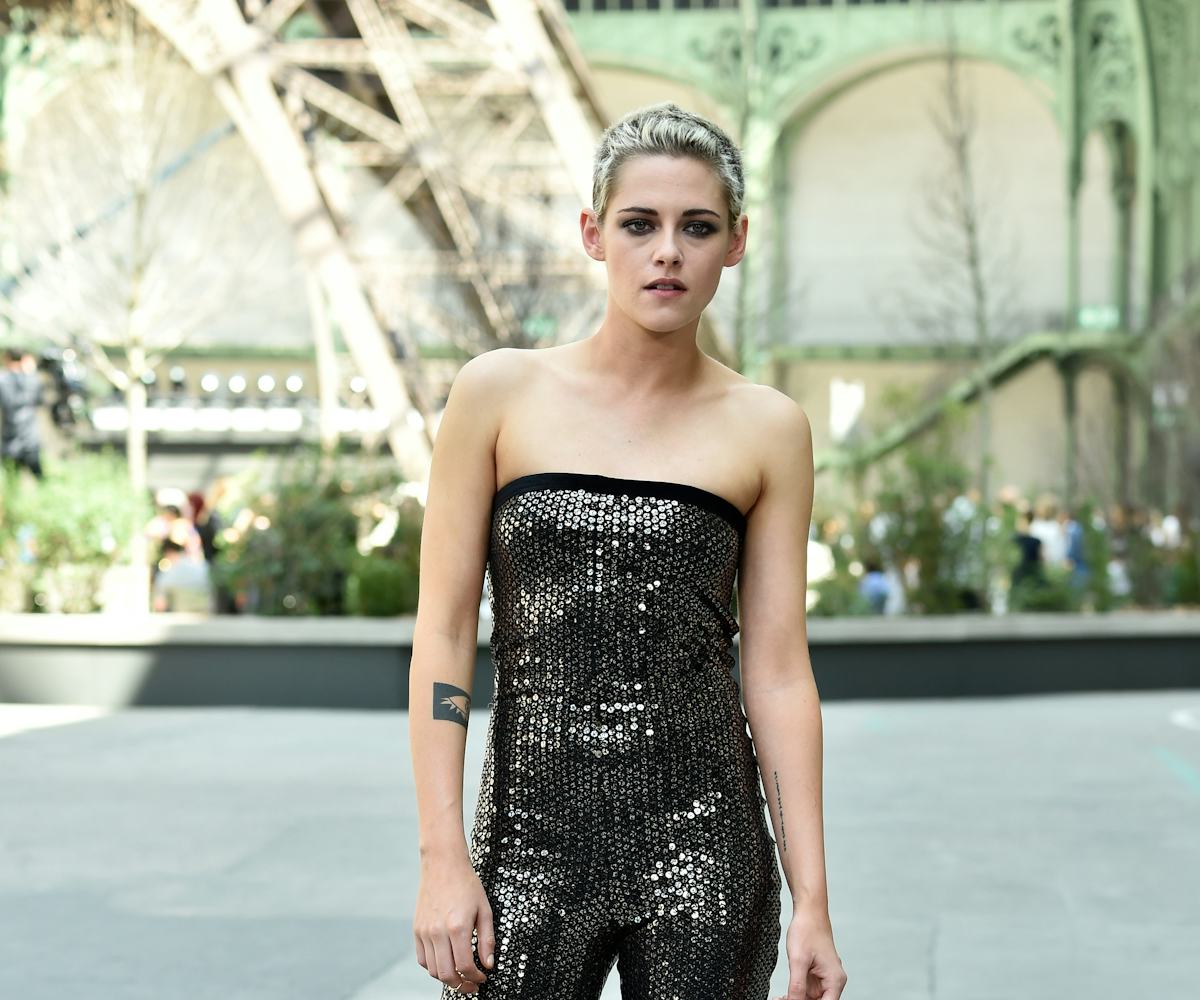 Photo by Pascal Le Segretain/Getty Images
8@8: Your Morning Scoop
Kristen Stewart brought back the two biggest trends of the aughts
Today is...
National Bikini Day!
News of the Day:
+ Kristen Stewart's latest fashion statement included biggest trends of the '00s: sequins and capris. The actress donned a sequined jumpsuit during the Chanel Haute Couture Fall/Winter 2017-2018 show, and absolutely nailed it. And since we're pretty sure only K-Stew can pull this look off, we won't even attempt to recreate this throwback number at our next outing. 
+ If you're looking to get inspired before booking your next trip to the salon, Chrissy Teigen's new hair will do just that. The model unveiled her new strawberry blonde tresses on her Twitter page a few days ago, captioned "New color" and followed by a series of heart emojis, sparking serious summertime hair envy across the internet. 
+ Twitter's latest viral poll isn't over what North West should name her new puppy but rather, how to correctly pronounce the word "Reese's" in Reese's Peanut Butter Cups. Twitter user Deloryasss created the poll in an attempt to understand whether the name of the candy was pronounced as  "ree-sis" or "ree-sees," which quickly led to an intense debate on the matter. The most interesting part of this whole debacle? Reese's claims there's no wrong way to say the name, so as long as you enjoy the treat along the way. 
+  CupcakKe's new video for "33rd" will be your new anthem to ward off all haters. Watch the inspirational video, below.
+ Gigi Hadid's latest photo of Zayn Malik has us swooning for more than one reason! The model shared an adorable photo on her Instagram story of a shirtless Zayn and his dog out and about, and we're beyond here for it. Check out the photo, below.
Deal of the Day:
Today is the last day to shop 30 to 60 percent off select spring and summer styles at Aritzia online and in stores. 
Advice of the Day:
"The hardest thing to find in life is balance—especially the more success you have, the more you look to the other side of the gate. What do I need to stay grounded, in touch, in love, connected, emotionally balanced? Look within yourself." —Celine Dion
GIF of the Day: