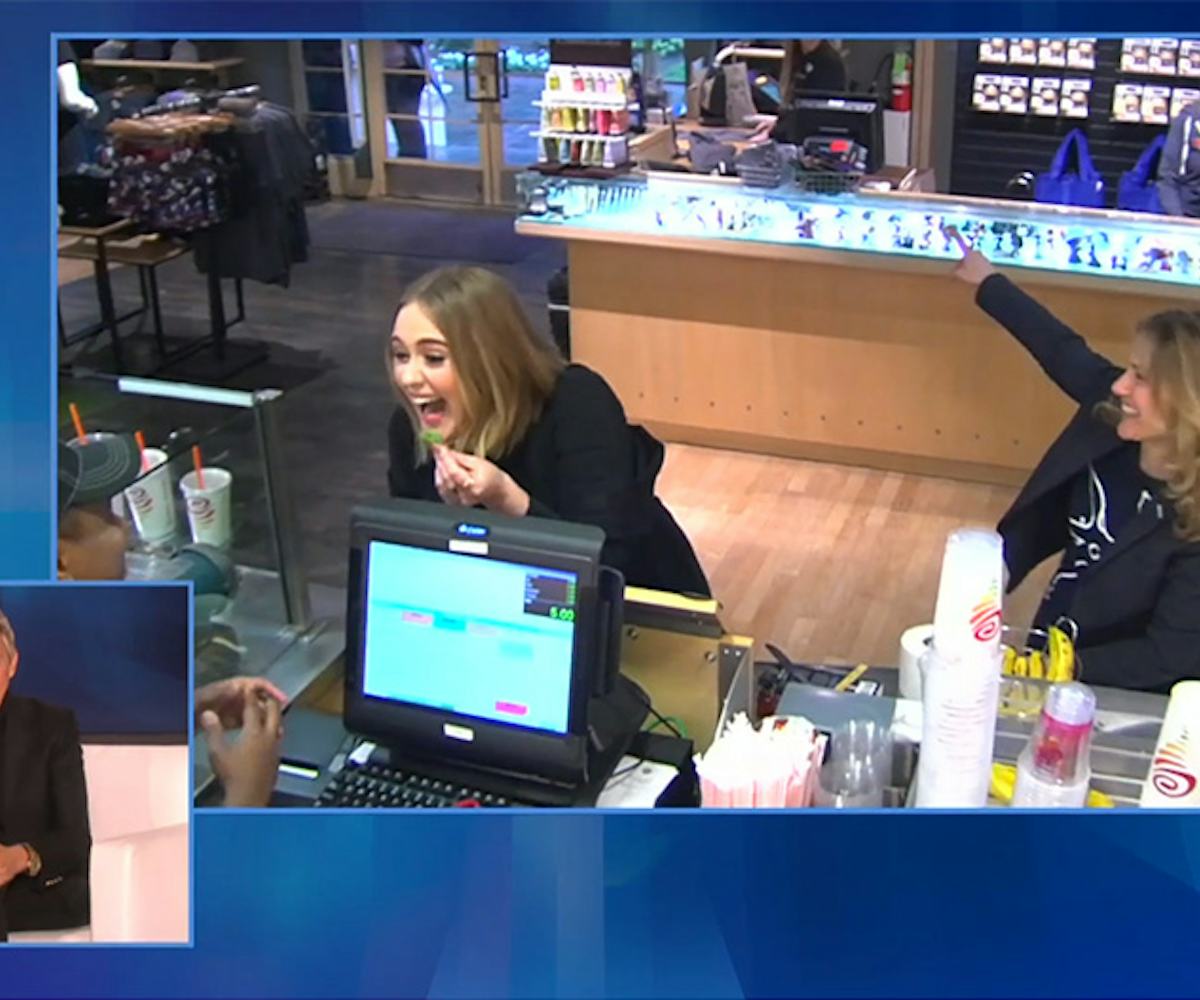 Photo via Ellen.
Watch Adele Prank A Jamba Juice
hello, adele needs a television show
Adele is a national treasure. Obviously, she's incredibly talented in the music department, but she's also a surefire humorist. She'll do just about anything: from dressing up as an Adele impersonator to pranking unsuspecting Jamba Juice employees.
The "Hello" singer stopped by The Ellen DeGeneres Show this week for a nice chat about what happened at the Grammys and her trip to Disneyland. For the comedic bit, DeGeneres had Adele prank a Jamba Juice. Prior to her entry, the staff was told that Adele would be coming in and to treat her like a regular customer. DeGeneres then fed Adele things to say through a little earbud. What unfolds is wonderfully fun. Adele's poker face is something to be reckoned with. Anyone else would likely crack under all that pressure because the things DeGeneres had Adele say and do were just plain silly. Every talk show needs someone like Adele.