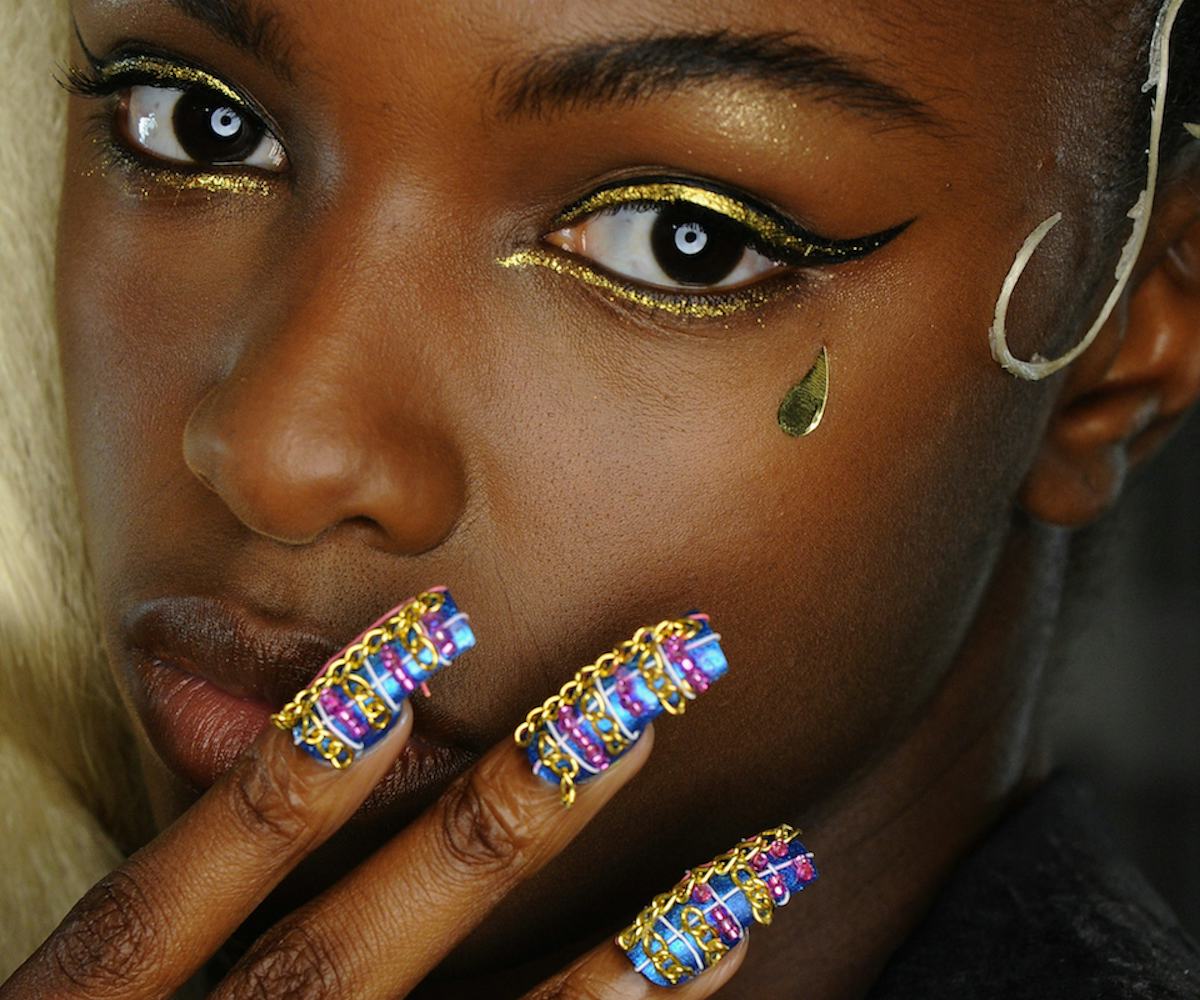 Photo by Jennifer Graylock / Stringer
Cocoa Swatches Is A Beauty App For Women Of Color
In case you haven't been participating in the latest discussion, there's a huge gap in the industry when it comes to reaching women of color. The lack of diversity hits all sides of the field from the models we see walking on the runway to the people styling hair and makeup behind the scenes.
When we spoke to visual artist Ashley B. Chew about her experience in the fashion industry as a model, she expressed her frustration in regard to the ways that people of color are incessantly underrepresented. "People of color are consumers too. I think that is forgotten when it comes to representation so we get left out," she said.
Last week, we were delighted to hear about Sephora launching a hair collection for black women in honor of Madam C.J. Walker. While there are many companies that already exist to cater to the needs (and wants) of black women, it's nice when highly accessible mainstream brands make an effort to be more inclusive. Instead of waiting around for them to fully get on board and restructure their target, Ofunne Amaka decided to create a space where women in the black community could congregate and share their beauty tips and launched Cocoa Swatches app.
While digital influencers on social media have relationships with beauty brands that hook them up with the latest makeup products on the market, Amaka noted that they often cater to the light, white gaze. "Most traditional beauty advertisements utilize women with lighter complexions, and the same rings true for the new wave of influencer-based marketing that has conquered the beauty market," she told Black Girl Long Hair. "After a number of disappointing purchases, where I ultimately guessed completely wrong about how a product would look on me, I thought to myself, I wish there was a resource that allowed me to see swatches of the latest makeup products on darker complexions."
The purpose of the Cocoa Swatches is to improve the shopping experience for consumers of color by helping them make informed purchasing decisions in regards to makeup. Amaka explained that her app has grown from a page on Instagram to a platform that showcases "original and curated content that serves as a source of inspiration and information for beauty enthusiasts." Cocoa Swatches' main focus is on complexions that the beauty industry overlooks. Amaka is already moving forward on collaboration with select beauty connoisseurs to share their favorite products with the community. In the future, she hopes to work closely with brands too.
Cocoa Swatches is currently available to download as an app on iOS.