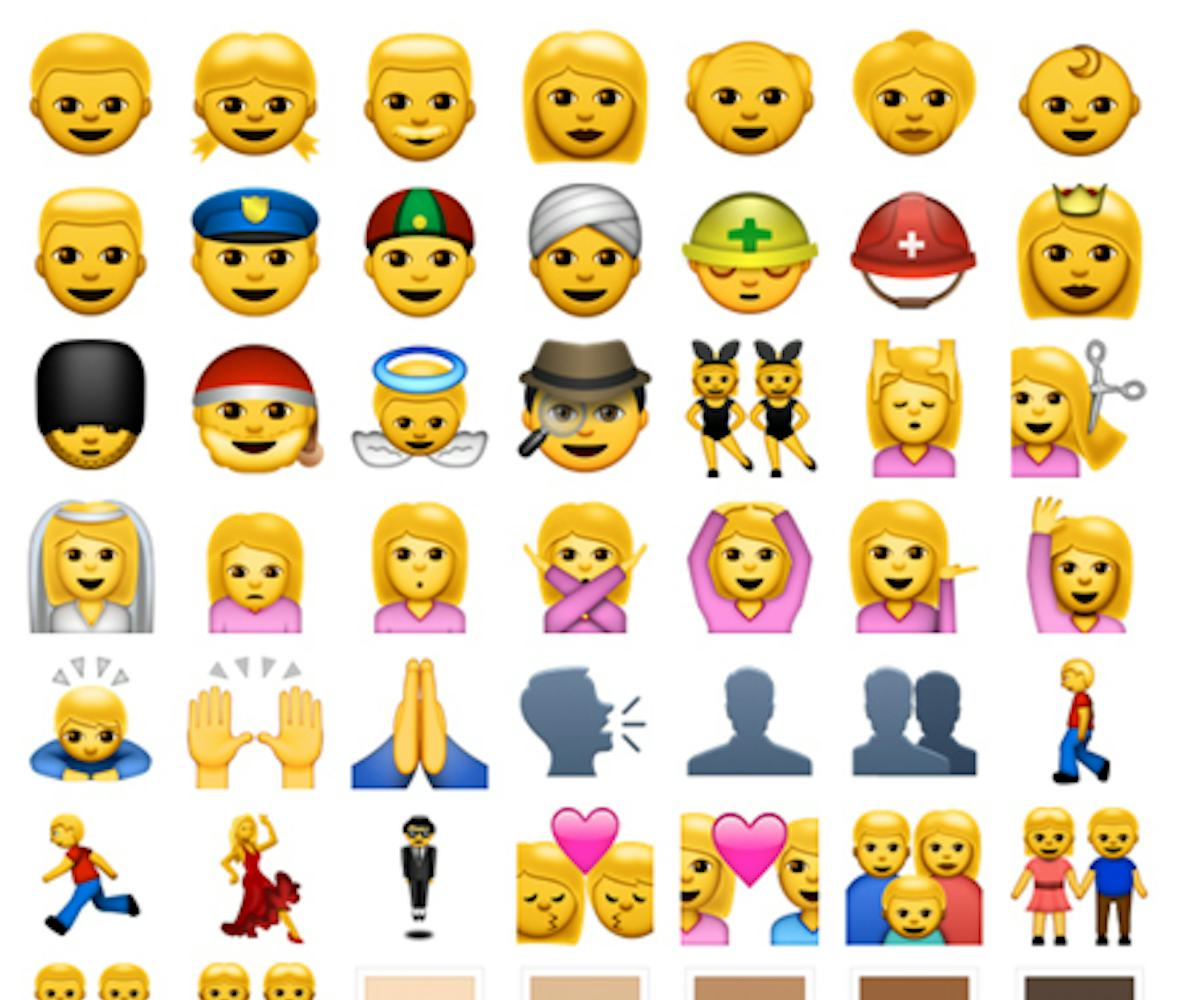 Photo courtesy of Emojipedia
Emojis Can Be All-Inclusive If This Proposal Is Passed
insert prayer hands emoji
As far as emojis are concerned, every update gets better and better. Obviously, the most exciting in recent months was implementing the option to diversify the ethnicities of our emojis, with the taco coming in a close second. It turns out, there are even more emojis lined up for the next iOS update, but we won't know what's officially coming until around September. Now, The Independent reports that soon we could be able to customize the gender and design of our emojis, too.
This enhanced feature would mean that the dancing woman could turn into a man or the detective could transform into a woman. (So you can pretend that you're Carmen Sandiego instead of Inspector Gadget.) Oh, the infinite possibilities! On top of that, there might be an option to change hair color. (At last, redheads may finally be able to represent themselves.)
Hopefully, the proposal that was submitted to the Unicode Consortium is passed so we can have access to all-inclusive emojis at our fingertips come fall. (Read the entire proposal here.) Companies that carry the app, like Apple and Google, will have to approve the paperwork in order for the change to be implemented but since the proposal was written by emoji specialists from these specific companies, we feel like our digital fate is in safe hands.
The game is about the change, literally.