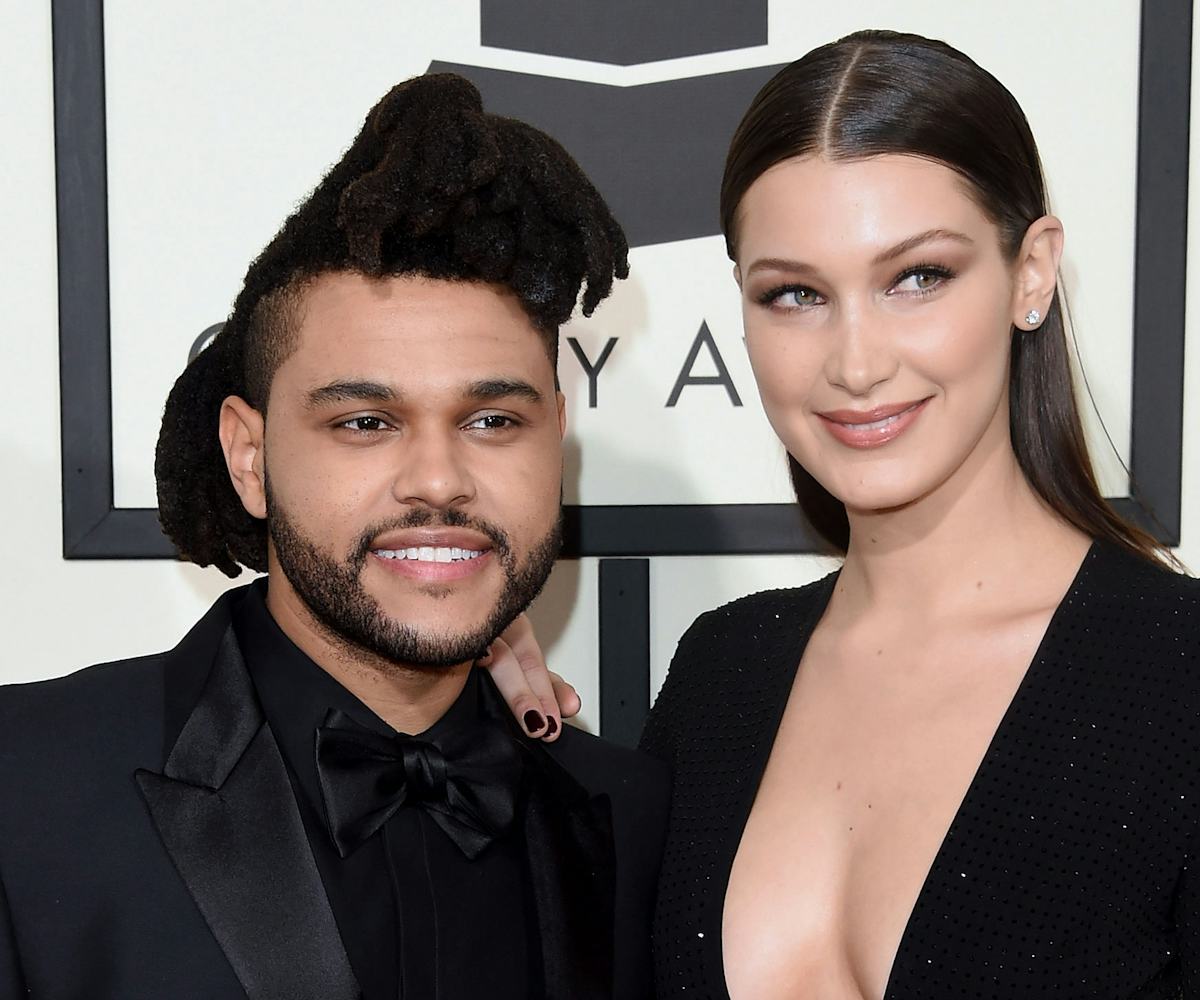 Photo by Jason Merritt/Getty Images.
The Cutest Couples At The Grammys
Along with some powerful performances, last night's Grammy Awards were filled with shade, mishaps, tears, and letdowns. And while that was all highly publicized, it was also filled with another thing: love. Because when you're forced to endure a camera-heavy, hours-long stressful affair, it helps to do so with your biggest supporter by your side. 
Today, we're celebrating the couples who made us all clutch our hearts and involuntarily say "aww" at the mere sight of them. Click through the gallery to see the cutest couples of the night.
Ciara & Russell Wilson
With these two on the carpet, it's always a celiba—erm, celebration!
Chrissy Teigen & John Legend
You know when a couple is just so insanely happy together that they make you feel warm and fuzzy inside simply by looking at a photo of them? Well, that's what Chrissy and John do to us.
Justin & Jaxon Bieber
Let's be honest here: Justin and his little brother Jaxon, aka "Bieber Jr.," melted hearts and set the Internet ablaze with their cuteness.
Pharrell & Helen Lasichanh
A case study for the phrase "the couple who doesn't age together stays together."
Blake Shelton & Gwen Stefani
Is their courtship really just an elaborate charade, or is it the start of the first true competition show-based Hollywood romance? Only time will tell, but one thing's certain: They look damn good together. And if Gwen's happy, we're happy.
Kendrick Lamar & Whitney Alford
Last night, King Kendrick won five Grammys and gave one of the most provocative performances in Grammy history, and he did it all with his fiancée by his side. In his acceptance speech for best rap album, he paid tribute to his high school sweetheart, saying, "Whitney, I will always love you for supporting me and keeping me motivated and for being the best person."
Abel Tesfaye & Bella Hadid
What happens when one of social media's most beautiful couples hits the Grammys red carpet? Well, a whole lot of love and support both on the red carpet and the interweb. As Hadid wrote in an Instagram caption, "This is YOUR day baby! I'm so proud of you. I feel so lucky to be by your side."