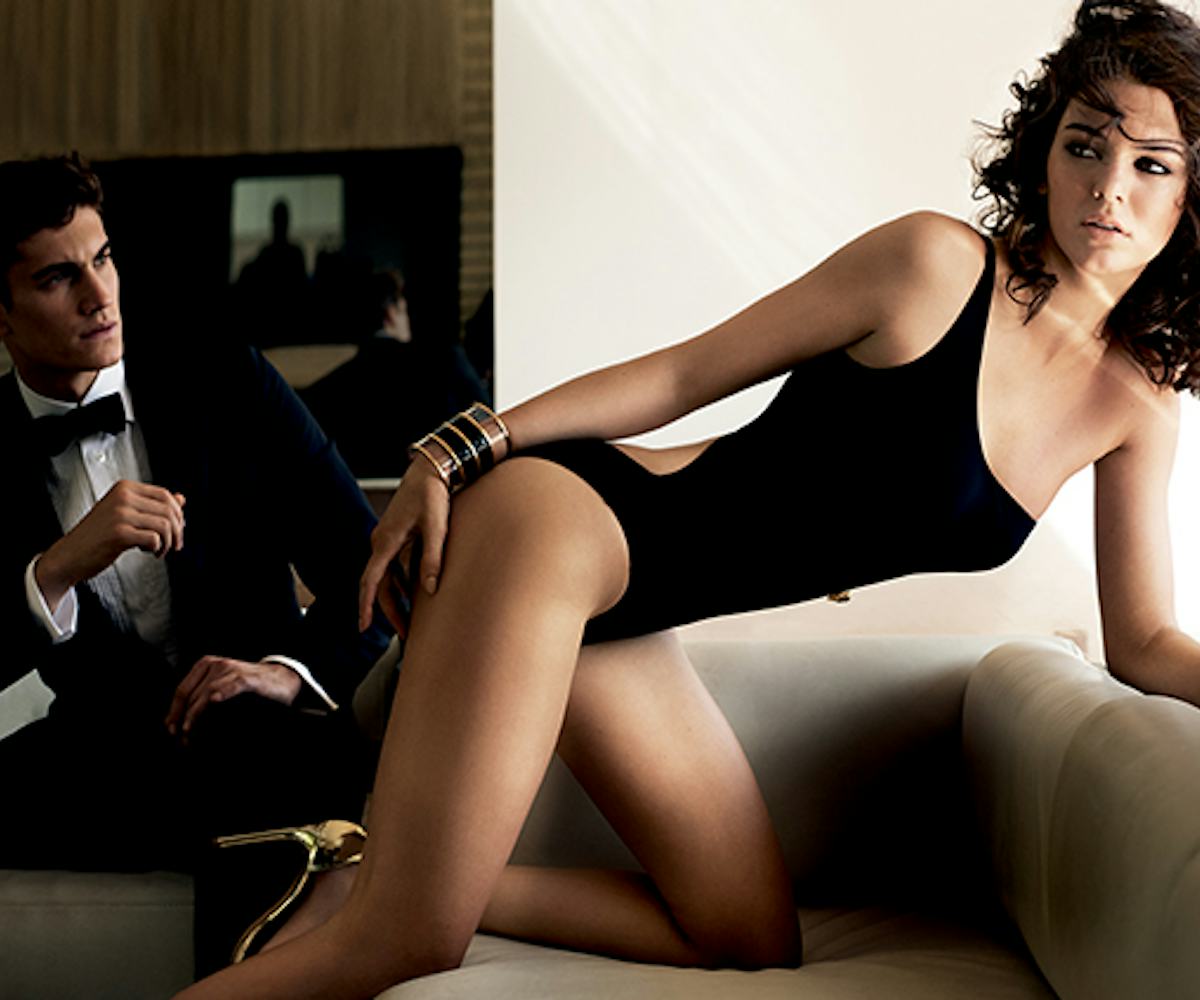 photo by mario testino for 'allure'
kendall jenner wants to distance herself from the kardashians
to create her own career.
Kendall Jenner spent her childhood and adolescence learning how to Keep Up with the Kardashians. But now it's time for the 19 year old to leave the nest. As Allure's March cover star, the up-and-coming model talks about her struggle to distance her career in fashion from her family, and she hopes to achieve success on her own. 
Jenner stepped into the spotlight at age 11 as a part of her family's reality show, and hasn't been out of it since. While her fame can be directly attributed to her membership in the Kardarshian Klan, the model says that she's trying to keep out of her sisters' shadows, which is admittedly a hard thing to to. Even during Fashion Week, the reality stars are front row fixtures—though Jenner has made an effort to make sure that doesn't steal her own spotlight. When she was set to appear in her first Marc Jacobs show, the cover girl made sure that her family would not be in attendance for her modeling milestone. "As selfish as this sounds, I wanted the attention to be on me for five seconds rather than my family," she told Allure.
As Jenner starts to take on more major campaigns and lands impressive runway shows, it's clear that she has some seriously modeling chops. But try as she might to rid herself of the Kardashian shadow, family is forever.
Read Jenner's full interview at Allure.