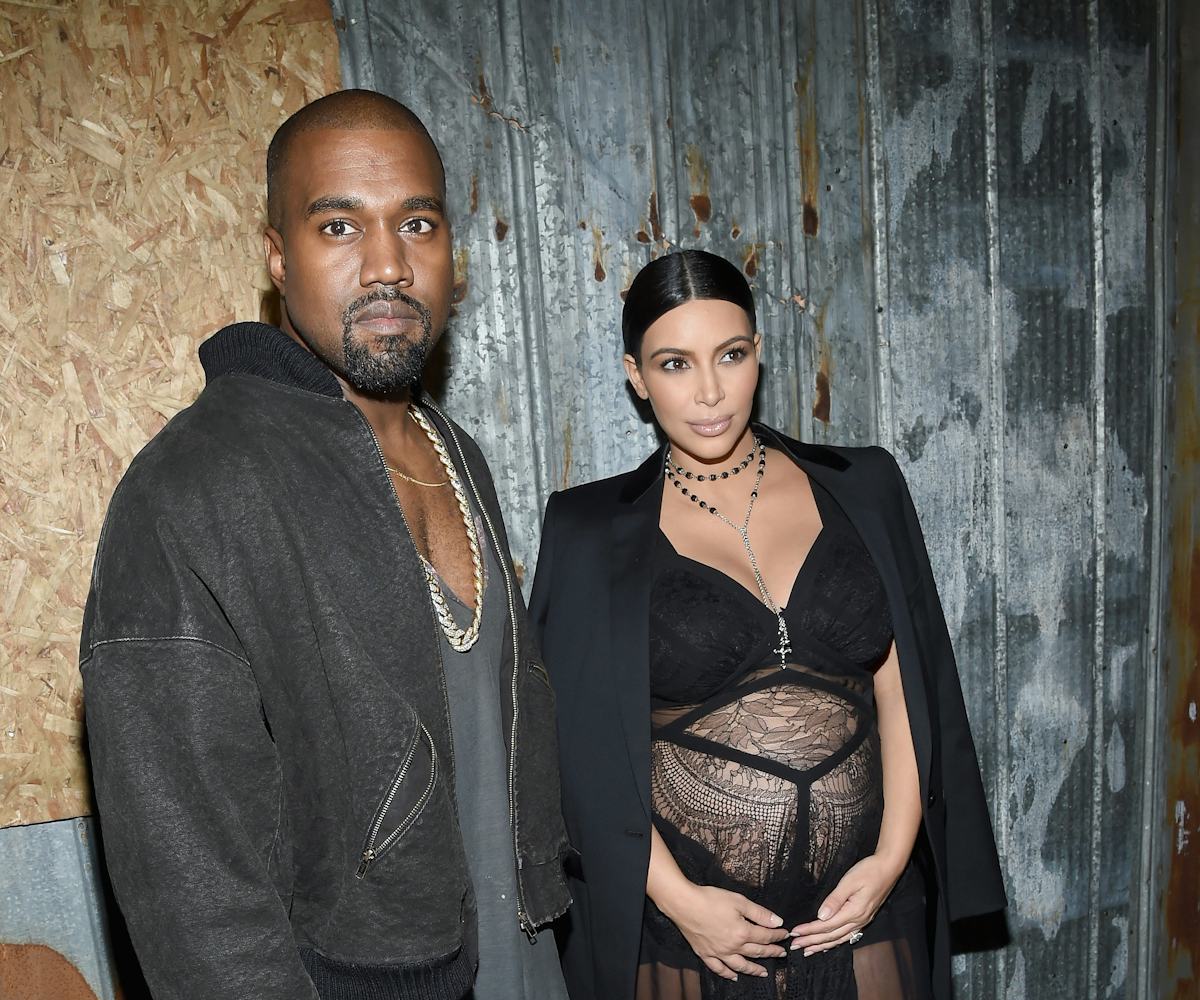 Photo by Larry Busacca/Getty images.
The Most Important Vote Of The Day Comes Courtesy Of Kim Kardashian
The Iowa caucauses will finally unfold Monday, with the outcome set to play a major role in determining who might eventually become the next president of the United States. And while we don't want to downplay the importance of tonight's vote, Kim Kardashian just tasked Americans with making a choice that might be of more consequence than Bernie vs. Hillary, or Donald vs. Ted. 
Okay, not really.
Earlier today, Kardashian polled her nearly 40 million Twitter followers to find out which of Kanye West's possible album titles for his upcoming record they prefer. Is it Waves, the current name that incited a war of words with Wiz Khalifa? Is it Swish, the somewhat meh moniker that Kanye axed just last week? Or, is it So Help Me God, the album's original title that was set to continue West's appropriation of religious representation. (Kim originally left out So Help Me God in the poll, but quickly fixed her mistake.)
At the time of writing, nearly 30,000 votes had been cast, with So Help Me God holding a slight edge over the other two. What this means for the album's February 11 release remains to be seen. West has been particularly skittish over the last couple weeks, as evidenced by the now infamous, ever-changing notepad, which suggests that despite there being just 10 days to go before the album's Madison Square Garden premiere, West still has some tinkering to do. 
Let's rock the vote.