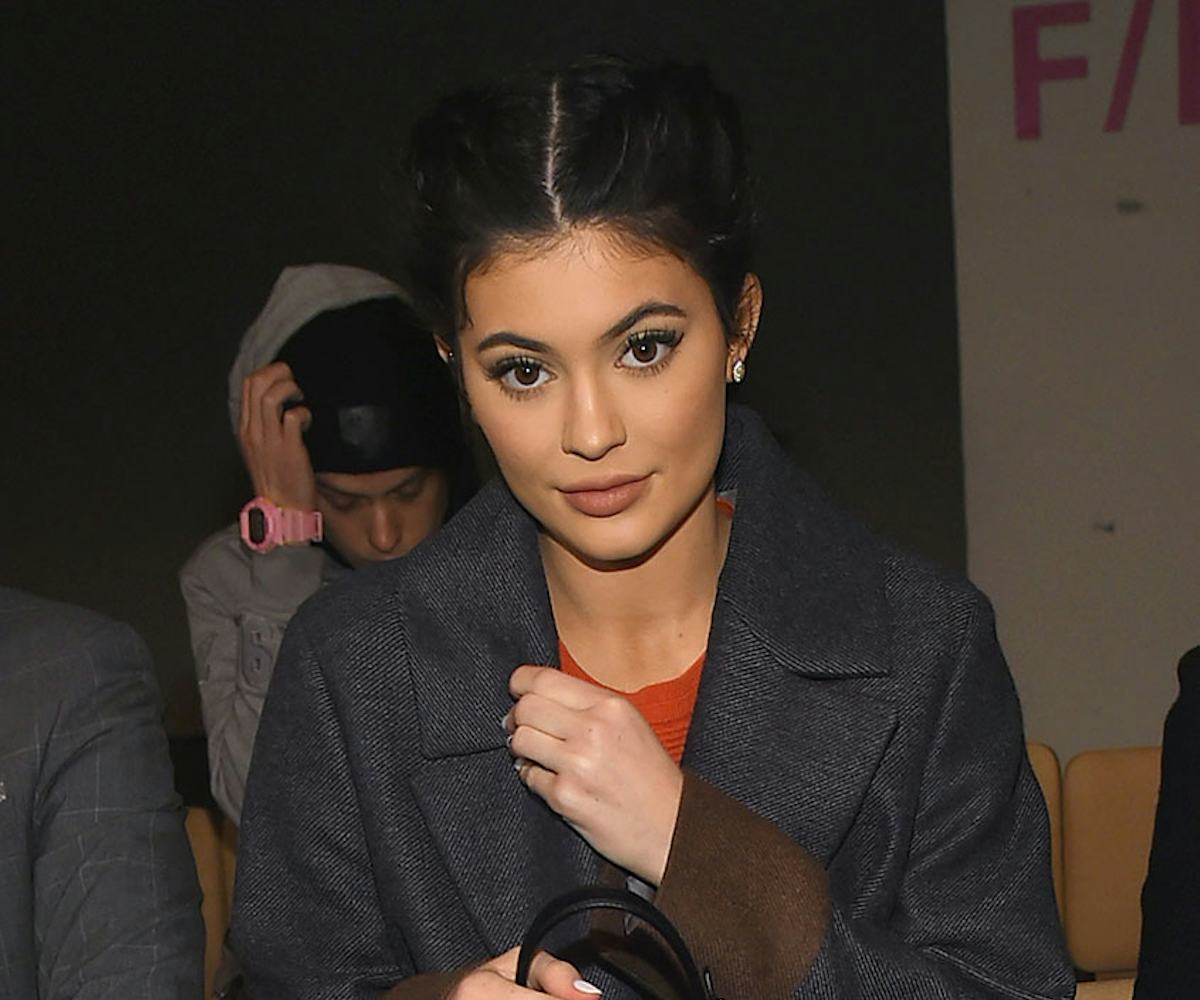 Photo by Ben Gabbe/Getty Images.
Kylie Jenner Has A Cooking Show Now
and you actually have to pay for it
Kylie Jenner has single-handedly taken over the beauty and fashion industry with her lip kits, nail polish, and clothing line with her sister Kendall. It seems that the 18-year-old has moved on to her next endeavor—food.
As if you couldn't get enough of the Kardashian-Jenner clan, Kylie has now launched a brand new series, available on her website, TheKylieJenner.com, and The Kylie Jenner Official app—which will cost you $2.99 a month for membership—called "Cooking With Kylie." We appreciate that she didn't spell it "kooking," how we imagine her older sister Khloé would have for her "kocktail"-making series.
In the first episode, she teaches her subscribers how to make candied yams, showing them how to chop the yams "sideways, not longways." If comfort food is Kylie's thing, then we can't wait to see what she cooks on the next episode. 
Apparently this caused Blac Chyna, who has an Instagram account hosting her own cooking snaps, to lash out. She posted a clip from one of her own series with the caption "B*tch bye" within minutes of Kylie's post, insinuating that Kylie may have copied her. The post was later taken down. 
Check out a sneak peek of the first segment below.