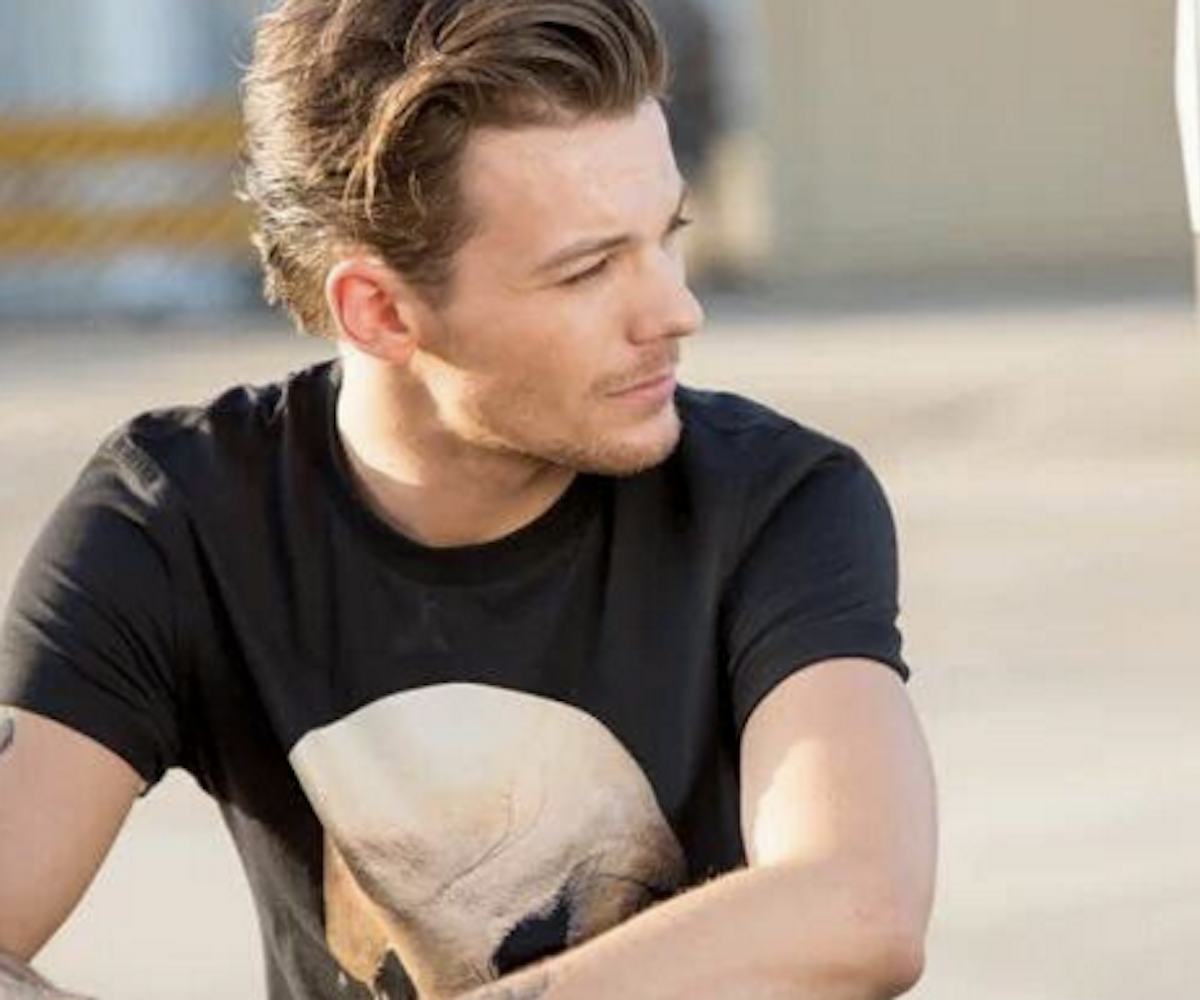 Photo via Instagram
Louis Tomlinson's Instagram Of His Son Freddie Will Warm Your Heart
Zayn Malik's career is taking off, but you know who doesn't care? Louis Tomlinson.
That's because the One Directioner has bigger fish to fry, or shall we say bigger diapers to change. Tomlinson—the one with the windswept hair—is the first member of the chart-topping boy band to give fatherhood a whirl, and based on his latest Instagram post, he's all in on his brand new role. The gram in question features a shirtless Louis, and his newborn son Freddie in full embrace. It's perfectly captioned, "Lad and Dad."
Okay, now that we've waited a few minutes for you to recover from your cuteness overdose, are you with us? Good. Since becoming a dad in January, Tomlinson has embraced his new role as a father. Considering the inroads that Zayn has already made as a solo artist (and the one Harry is about to make), this new look for Tomlinson is a good one. Despite the fact that he and Freddie's mom Briana Jungwirth are no longer together, it looks like the pop music heir apparent is going to grow up in a very happy home. 
Check out Louis' touching Instagram below.