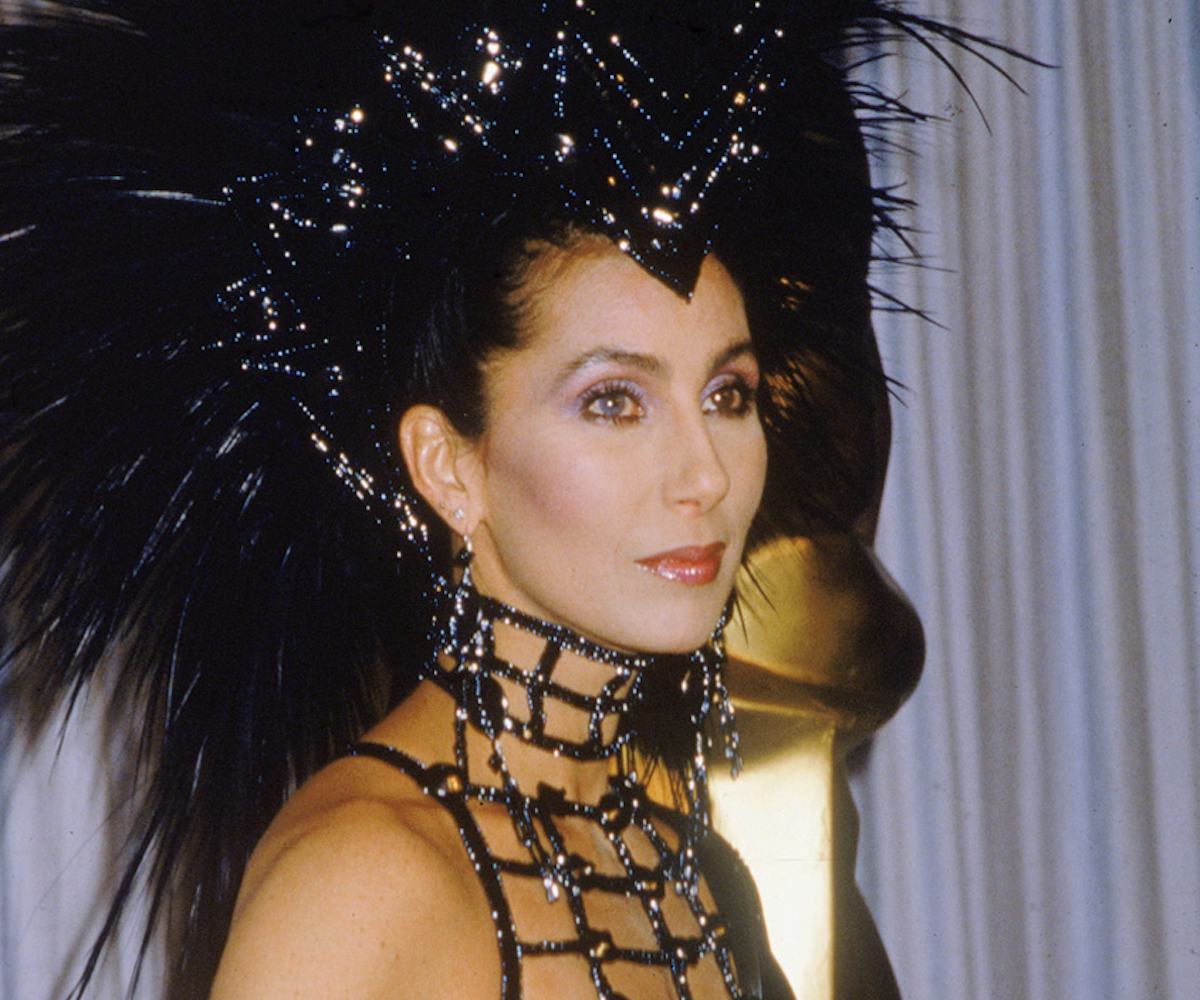 Photo by Hulton Archive / Getty Images
6 oscar outfits that said 'IDGAF what you think'
a retrospective of badass moments
By the time the Academy Awards roll around, filmmakers and musicians are most likely pretty worn out—they already got wasted at the Golden Globes, received criticism from their peers at the SAG Awards, and have had their films and contributions ripped apart by the general public and media alike. And while it seems like most celebrities pile on the pressure, subjecting themselves to crash diets, multiple styling consultations, and hours in the hair and makeup chair, there are some celebrities (read: our favorite celebrities) that deal with the whole ordeal in their own special way—by saying "fuck it." 
Earlier this week, we profiled 11 iconic Oscar looks that lost all of their street-cred to the hands of time. Here, we celebrate the most badass, IDGAF Oscar looks of all time (that will most likely always remain awesome). Stay tuned for our live updates this weekend—hopefully there will be some to add to this list. After all, should we really be taking something with the name "Oscar" so seriously? Probably not.
Tilda Swinton at the 2008 Oscars
Photo by Vince Bucci / Getty Images
Tilda Swinton is the closest thing on this planet to a pure, omniscient extraterrestrial being, so (to be honest) we probably magnify every Swinton-related happening to resemble the second-coming. But we're pretty sure we'd love this asymmetrical satin black Lanvin dress on anyone at the Oscars—after all, it's essentially a big "F you" to traditional Hollywood standards. No juicing, squeezing, or excessive primping need be involved in this look.
Celine Dion at the 1999 Oscars
Photo by Getty Images
Celine Dion has always done her own thing and has never been afraid to be her weird, weird Canadian self—and we love her for that. This backwards suit jacket look has made it on multiple "Worst Dressed of All-Time" lists, which only proves how this ensemble is so ahead of its time. The best part of the outfit though (matching fedora and sunglasses not included)? As cliché as it may sound, it's the confidence that Dion brings that really makes the outfit work. I-C-O-N-I-C.
Angelina Jolie at the 2000 Oscars
Photo by David McNew / Getty Images
This look—which, yes, so clearly channels Morticia Addams—isn't only witchy and commanding, but was also extremely relevant to why Jolie was at the '00 Oscars to begin with. That night, she took home the Best Supporting Actress Oscar for Girl, Interrupted. The film itself is about mental illness and inner demons. With a long, black Gucci dress and Elvira hair extensions, Jolie both acknowledges the spirit of the film and suggests that you can control those dark thoughts and inhibitions in a constructive way. We miss goth Angie. 
Erykah Badu at the 2000 Oscars
Photo by David McNew / Getty Images
It takes a certain amount of self-assuredness to wear a large headdress to an awards show. The people sitting behind the singer-songwriter maybe didn't appreciate it at the time, but they probably came out with some great stories.
Cher at the 1986 Oscars
Photo by Hulton Archive / Getty Images
Is it a bird, is it a crane? Oh no, it's just Cher. There are exceptional beings and then there is the strange presence of Cher. What could be more anti-Oscars than wearing a Bob Mackie stage outfit (headdress and all)? Nothing, that's what. 
Bjork at the 2001 Oscars
Björk—Iceland's pride and joy—has always challenged boundaries in the name of art. Although many didn't understand this Marjan Pejoski swan ensemble (she has said it was to promote her Vespertine album), that's precisely the point. It was done in jest and the fact that she laid golden eggs along the red carpet proves that. Please never change, Björk. Never.
Related Articles:
11 Oscars Dresses That Haven't Aged Well
The 15 Best Grammys Looks Of All Time
The Official Oscar 2015 Nominations List
The 14 Most Stunning Looks From The Golden Globes