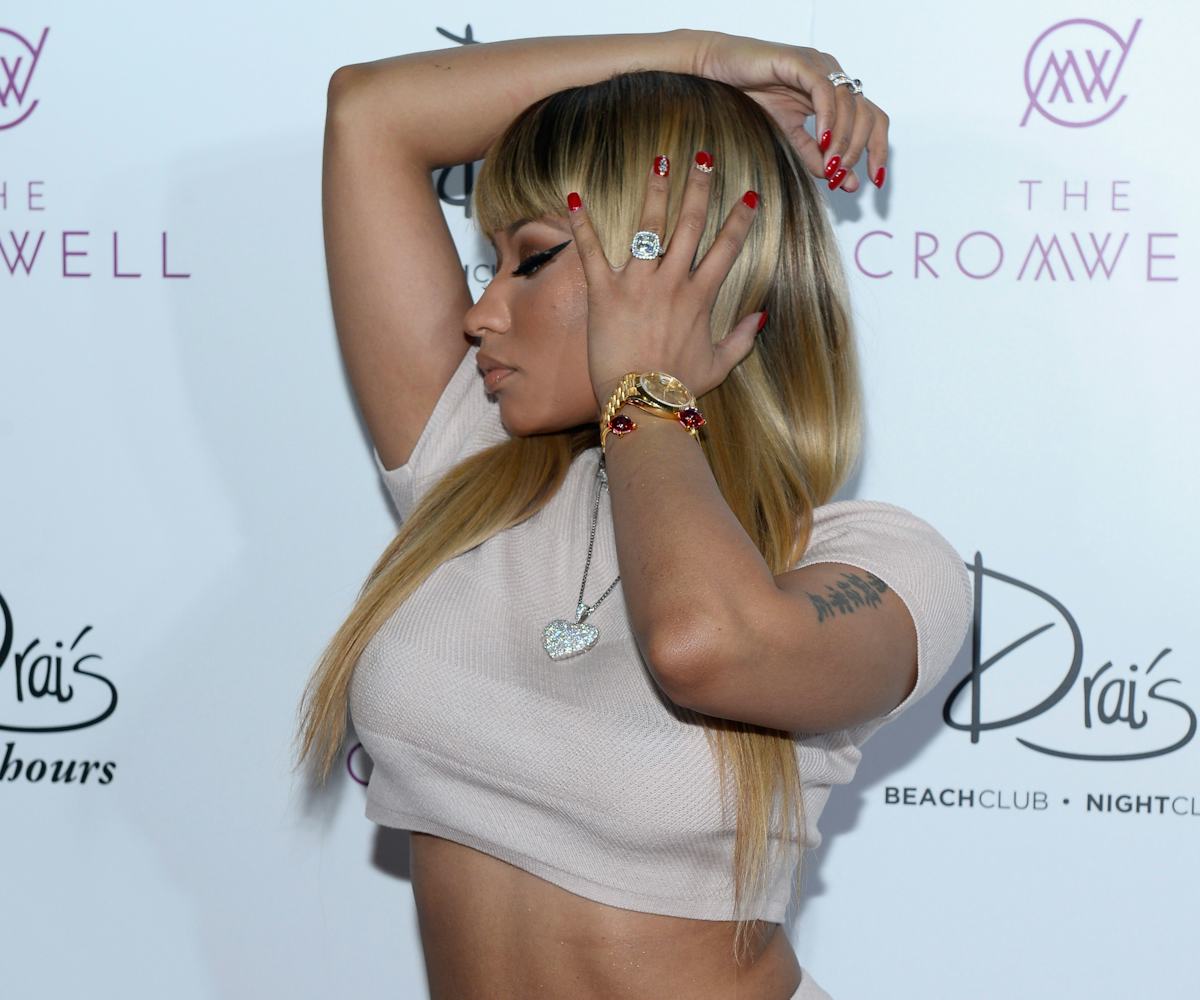 Photo by Bryan Steffy/Getty Images.
Nicki Minaj Fires Back On "Down In The DM" Remix
It feels like the MTV VMAs took place a lifetime ago, but it's only been six months. With Miley Cyrus hosting the annual event, there were too many WTF moments to count, but the one we still haven't gotten over is when Nicki Minaj graced the stage to accept her award, grabbed the mic, and then said three unforgettable words: "Miley, what's good?" The confrontation seemed too heated to be staged—Minaj's delivery was too sharp to be scripted, and Cyrus' raw reaction confirmed that no one saw it coming. In an industry where reality is a manipulated perception, nothing on that channel has ever been more real than what went down in those 30 seconds. Fast forward to the present where we have Yo Gotti​'s remix of "Down in the DM." 
There's nothing we love more than a powerful woman shutting down fuccbois for trying to slide in the DMs, but Minaj also takes this opportunity to address the intense exchange that evening at the VMAs: "I said Miley, wuss good / I said could you pay my bills like O'Reilly, wuss good? / I just sit back and observe / All these n****s that I done curved / If it goes down in your DM then baby boy you lucky / Cause 99.9 percent of these fuccbois can't fuck me."
It wouldn't be 2016 without Kylie Jenner getting a shoutout too, so there's also that. The moral of the story is: Don't slide in the DMs, and don't ever mess with a queen. The fuel in the feud has been lit once more. Listen to the entire track here.