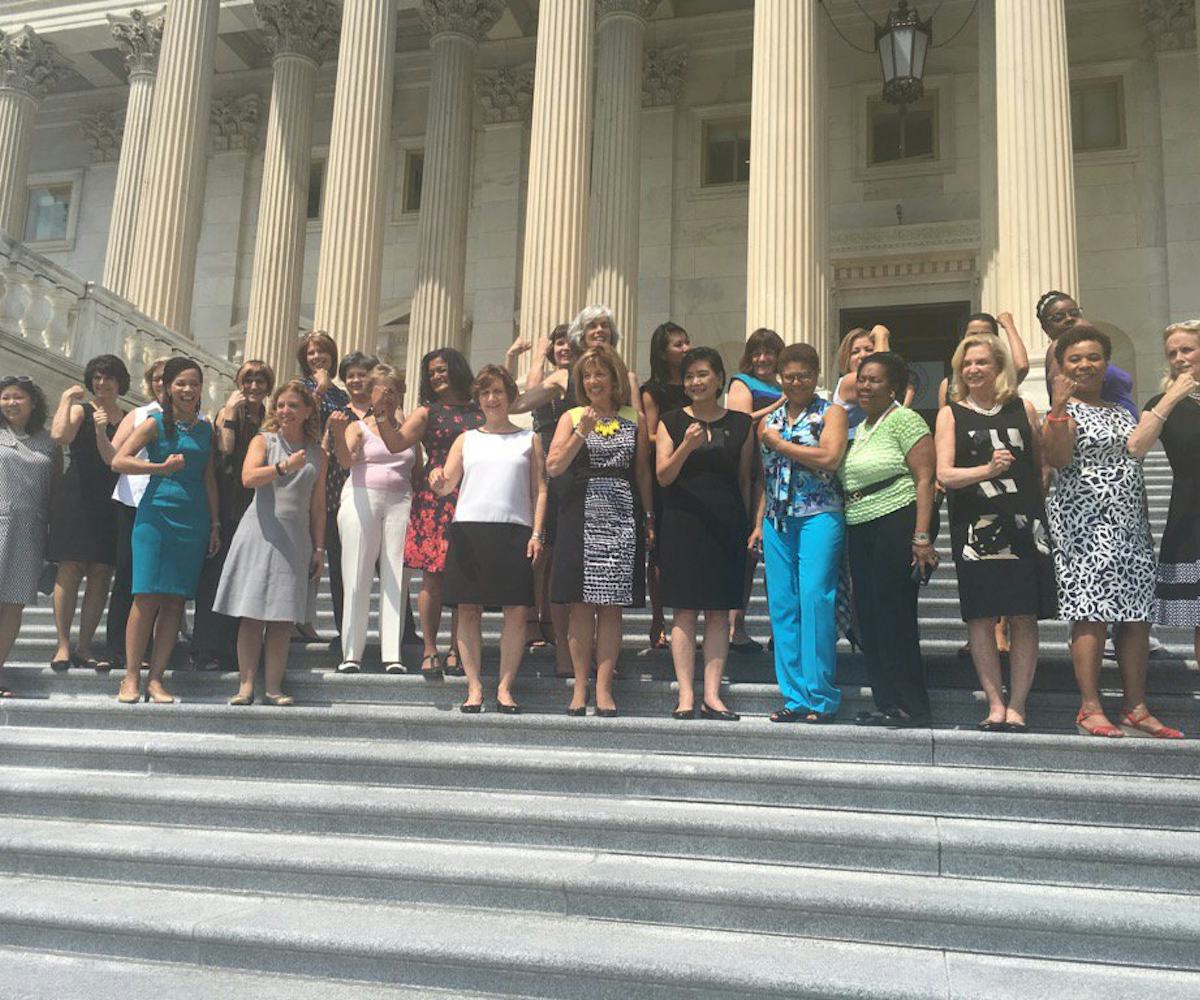 Photo via Twitter @RepSpeier
Congresswomen Take Photo In Sleeveless Outfits After Paul Ryan's Dress Code Amended
"I'm standing here in my professional attire, which happens to be a sleeveless dress and open-toed shoes."
Earlier this month, Speaker of the House Paul Ryan came under fire for his office's ludicrously conservative dress code, which barred women from wearing sleeveless tops–even in the summer. Now, after harsh criticism from basically everyone (including Republicans!), Ryan has updated his sartorial policy. Congresswomen have celebrated the new rules with a triumphant photo on the steps of of the Capitol.
"Decorum is important, especially for this institution, and a dress code in the chamber and the lobby makes sense, but we also don't need to bar otherwise accepted, contemporary business attire," Ryan said Thursday. "So look for a change on that soon."
The backlash against the policy began when a female reporter was ejected from the Lobby over a dress that revealed her shoulders.
Notable women in both parties were openly opposed to the repressive restrictions. On Thursday, Arizona Republican Martha McSally concluded an address with the statement: "Before I yield back, I want to point out I'm standing here in my professional attire, which happens to be a sleeveless dress and open-toed shoes."
And Minority Leader Nancy Pelosi tweeted the following after the changes were implemented:
Now if only Republicans would stop oppressing women in basically every other way imaginable...