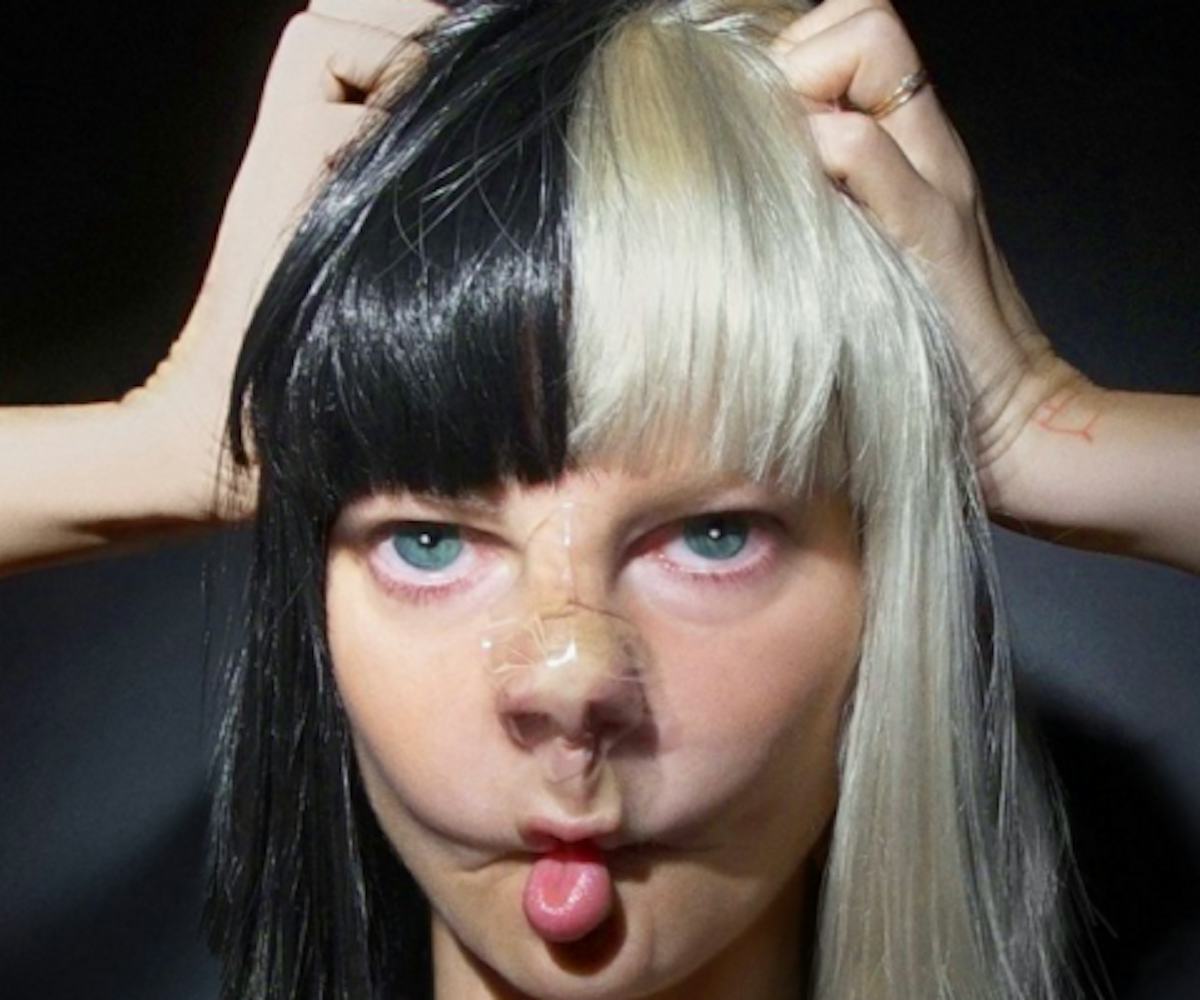 Photo courtesy of RCA Records.
Sia's New Album 'This Is Acting' Is Streaming Right Here, Right Now
After months of build up, single release after single release, and one charming video featuring Natalie Portman, Sia's new album, This Is Acting, is finally available in all its streaming glory. The reviews for the album have been mixed, but we've been listening to it for a few days, and if you like heart-swelling, emotionally raw, power-pop anthems, then this record will do you right.
Even though the story behind the record is well-known by now—it's full of songs that were written for other artists like Adele and Beyoncé—this is undeniably a Sia record, in part because she possesses a singular voice in pop music. Album cuts like "Broken Glass" and "Cheap Thrills" (which was originally written for Rihanna) are thrilling reminders that Sia is a wizard when it comes gluey hooks and big feelings, and when she's really on her game, like the Kanye West-produced album standout "Reaper," there is no one else that comes close. Listen to the whole album below.