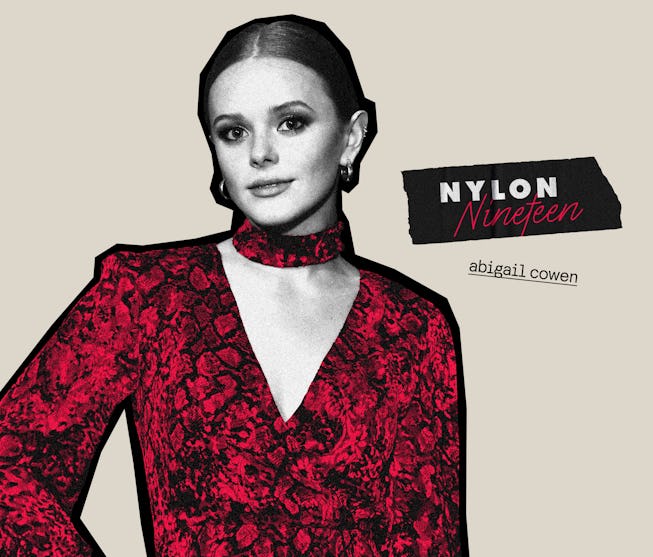 Photo: Neilson Barnard/Getty Images
Abigail Cowen On 'Winx,' Bad First Dates And Wanting To Be Hannah Montana
The 'Chilling Adventures of Sabrina' actress is now starring as fire fairy Bloom on Netflix.
"I've been acting since ever, since I came out of the womb," Abigail Cowen says. She's reflecting on whether she was into magic as a child, given her past role as Dorcas on The Chilling Adventures of Sabrina, and her current starring role on season one of Netflix's Fate: The Winx Saga, based on the animated Nickelodeon series and developed by Brian Young. "I definitely was into anything that dealt with your imagination," she says. "I mean, when I was younger, I was always just outside playing and making up stories and that's a part of acting."
Cowen stars on Winx as Bloom, a fairy who learns to harness her fire powers at a Hogwarts-esque boarding school in the Otherworld. There, she meets fellow fairies Stella (Hannah van der Westhuysen), Aisha (Precious Mustapha), Terra Harvey (Eliot Salt) and Musa (Elisha Applebaum), and the five become friends as they tackle magic school and take on the Burned Ones, who have returned to threaten harm to the students.
"I think that Bloom just resonated with me and my younger self, a lot," Cowen says. "Any teenager, I feel like would relate to Bloom and her journey of self discovery and battling insecurities and just figuring out where her place is in the world."
Cowen hopped on the phone with NYLON to complete the NYLON-19 questionnaire in honor of Fate: The Winx Saga, now streaming on Netflix. Read on for her answers.
Season one of Fate: The Winx Saga is now streaming on Netflix.