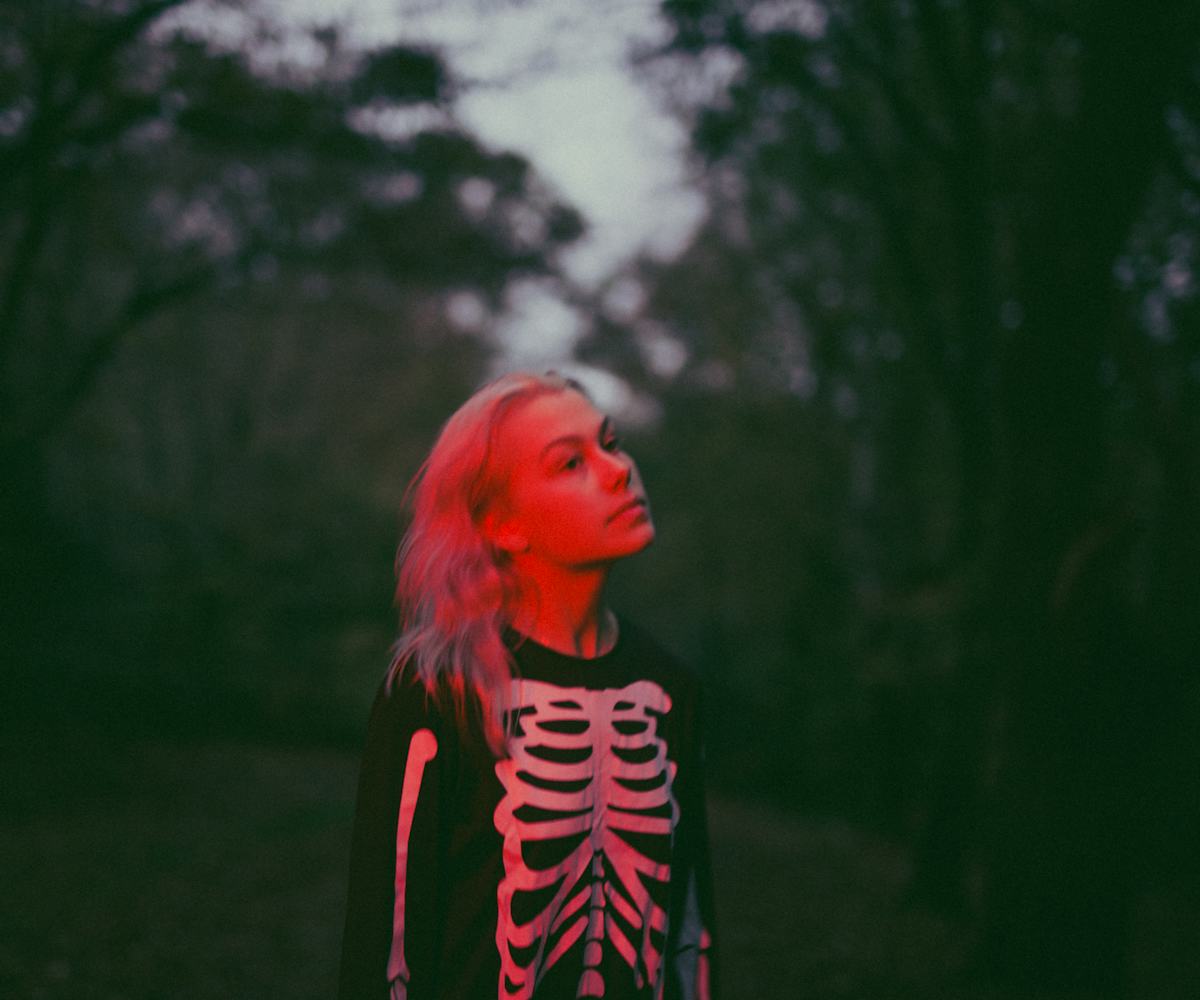 Olof Grind
13 Phoebe Bridgers Lyrics That Deserved To Be Your AIM Away Message
If there is one thing the current social media landscape is still missing, it's the 2020 version of the AIM away message. What other part of the early 00s internet landscape so effectively captured the wide-eyed newness of being online and melodramatics of formative angst? Your away message was just another part of your outward facing identity. They were your anthems, your current mood, your swirling insides. And let's face it — more often than not they were silly artifacts of now cringe-inducing memories. But that still doesn't invalidate the point that the music lyrics you chose to represent all of that was everything.
So of course, this is where sad music thrived. If one couldn't actually film a music video to our favorite sad song while looking out of the car window while raining, well, there was always the away message. When NYLON began brainstorming which artist we'd be turning to for our AFK message today, there was no one more fitting than Phoebe Bridgers. Indie rock's resident sad song-maker, irreverent jokester, earnest-sarcastic friend — there's no other artist writing quite like her right now.
Below, 13 of her most gut-wrenching, away message-worthy lyrics pulled from 2017's Stranger in the Alps, and her most recent project, Punisher.