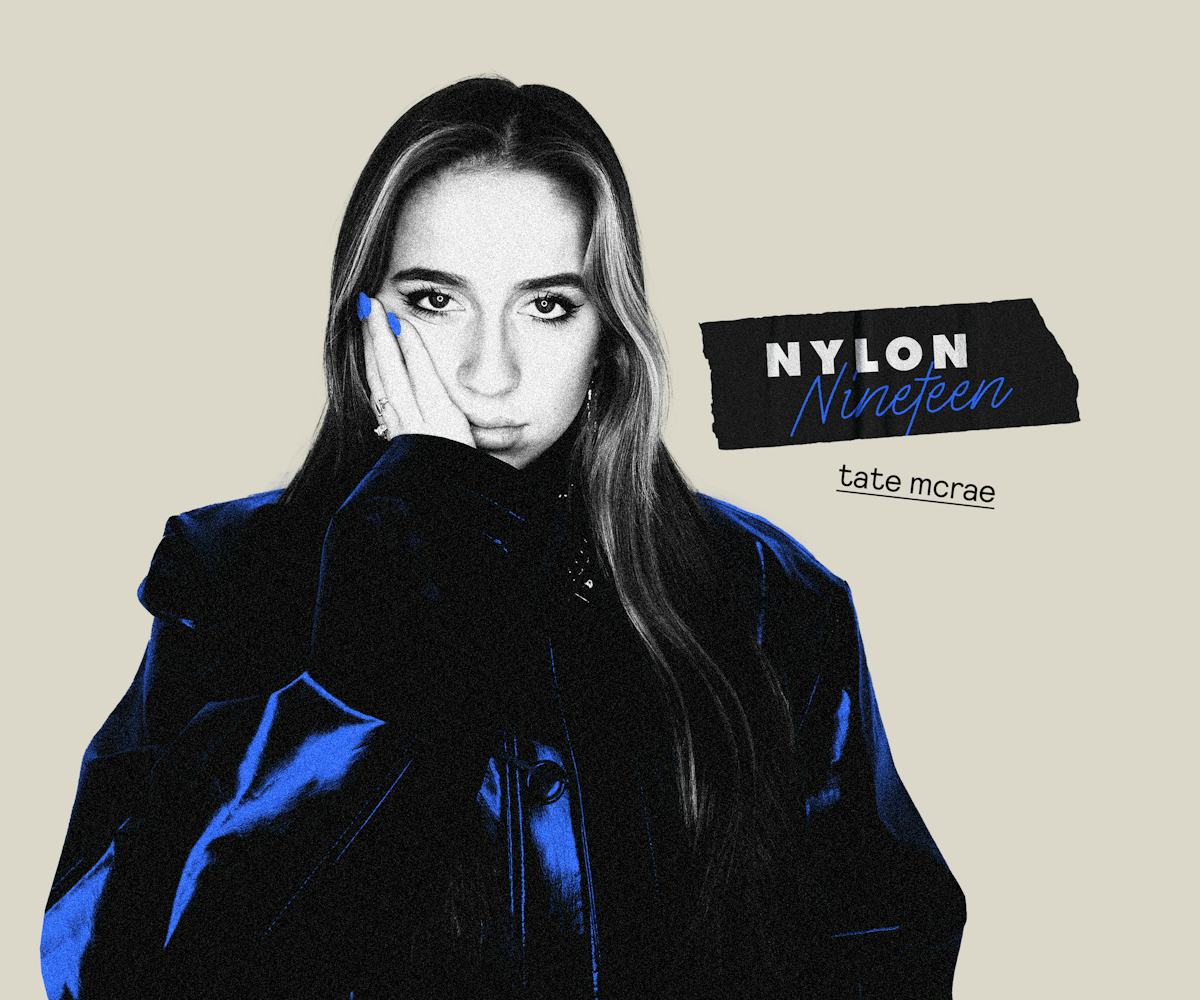 Pop Singer Tate McRae Used To Talk To Ghosts
The 18-year-old singer and summer's breakout star takes on the NYLON 19.
One of NYLON's favorite song of the summer contenders this year is a bit of a dark horse. "You" by DJ Regard, Troye Sivan, and rising singer Tate McRae may not be the season's biggest chart topper, but the underrated pop banger is dangerously addictive in another way. With its dark but breezy pulsing dance beat, the song is exactly what you want blasting through the club when you're messy drunk and trying to take your mind off that failed summer romance.
Alas, some of the best summer bops are the saddest — a fact that McRae can attest with her own angsty pick: "My Spotify song of the summer would have to be WILLOW's 't r a n s p a r e n t s o u l,'" she tells NYLON. "I think it is an absolute summer smash, and I've been listening to it on repeat lately."
McRae, 18, stepped into the music scene back in 2017 when an original song of hers went viral on YouTube, and she has been having a bit of a moment the past year and a half. After her ballad "you broke me first" heavily made the rounds on TikTok in 2020, she released her debut EP Too You To be Sad and followed that up with a couple of high-profile collaborations, including the aforementioned bop and "Working" with Khalid. Earlier this month, the breakout star became the face of Spotify's new Summer Breakouts playlist, and even headlined its corresponding concert attended by A-listers like Dixie D'Amelio and Madison Beer.
Ahead of the show, NYLON caught up with McRae as she took on our NYLON Nineteen questionnaire, where she talked about everything from her experiences with ghosts, dancing with Justin Bieber on stage when she was 12, and why her beauty routine will always be "less is more."