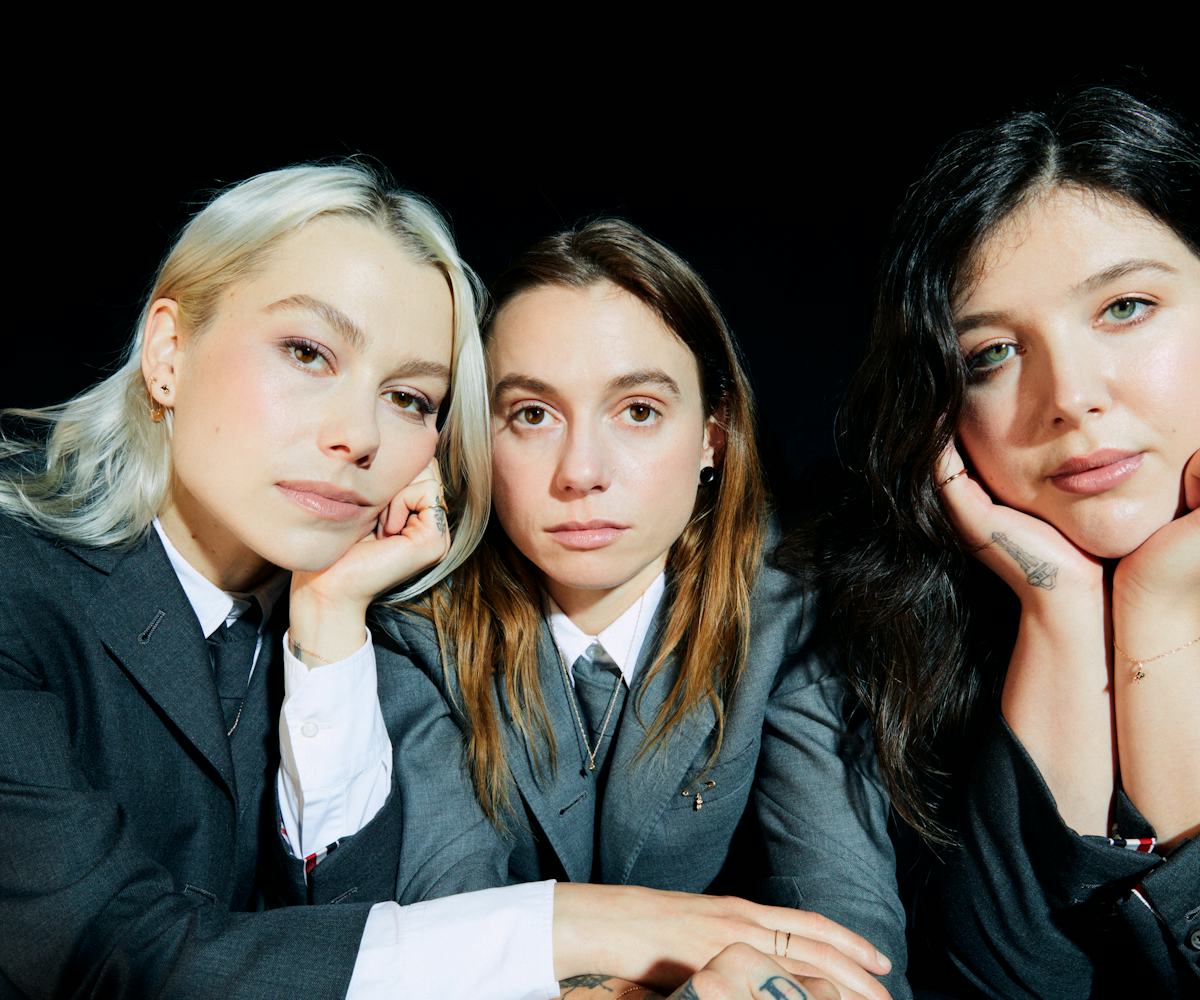 Photo: Courtesy of Catbird
The Boygenius x Catbird Collection Broke the Internet
Or the jewelers' website, at least.
Boygenius is adding yet another accomplishment to a busy year. After receiving several Grammy nominations and delving into acting with their latest appearance on Saturday Night Live ,the three-member band has taken on a new route into the world of accessories, launching their first-ever collaboration with fine jewelry brand Catbird that may or may not have already broken the Internet.
The "Bite the Hand" line, nodding to their song of the same title, comes on Tuesday, Nov. 14, just in time to channel your inner sad girl indie ahead of the holiday season. With Catbird known for commemorating special moments and relationships, the collaboration embodies just that, taking inspiration from the musicians' deeply bonded friendships.
The highlight of the newly-released pieces centers around a tooth-shaped motif similar to the trio's signature matching tattoos, crafted from 100% recycled 14-karat yellow gold and silver. The miniature tooth is not only available as a charm but also as a pair of stud earrings and on lapel pins, replicating the band's custom-made ones worn on their Coachella stage in April.
Before the last-minute partnership for their festival performance, the Brooklyn-based company collaborated with band member Phoebe Bridgers earlier this year with a special collection, with one of the necklaces sported by Taylor Swift during the Eras Tour. Like Bridgers' line, which sold out in less than a day, the "Bite the Hand" drop was wiped out within minutes of its launch, and a temporary shut down of the site itself.
Prices for the collection range from $74 for a single silver charm to $268 for the gold lapel pin. In addition, proceeds from the collection and Catbird's Giving Fund will also donate $20,000 to the National Center for Transgender Equality. The boygenius and Catbird "Bite the Hand" collaboration is now available to purchase on catbirdnyc.com and boygenius.store — that is, if you can get the page to refresh.