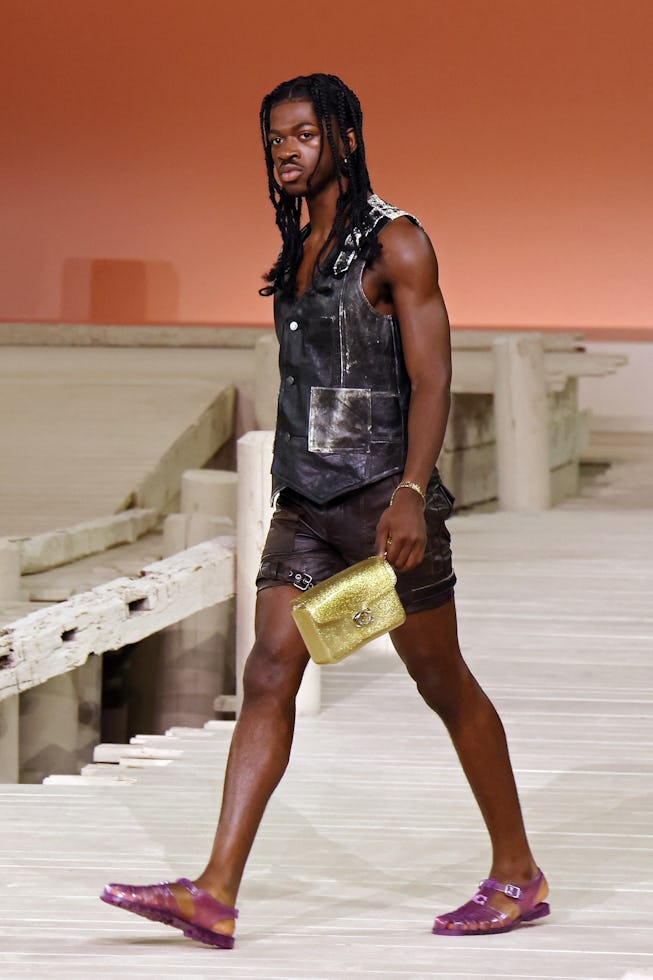 Taylor Hill/FilmMagic/Getty Images
13 Of The Buzziest, Can't-Miss Moments From NYFW
Here's everything you missed.
It's the most wonderful(ly wild) time of the year.
New York Fashion Week wrapped up on Thursday, leaving in its wake all of the epic runway moments, celebrity shenanigans, and Julia Fox sightings we can count on it for.
Notably absent from the mix was the previously more hopeful amount of size inclusion we've been happy to grow slightly accustomed to in recent years. But while fashion has many strides to make in that department, it never disappoints when it comes to buzzy, memorable moments.
With the rise of TikTok and social media — designers and attendees have both upped their game to create even more outrageous and potentially viral visuals and celebrity crossover cameos. Attendees brought their biggest pants and sleekest suits to the streets, while Vogue put on an elaborate event to celebrate it's 130th anniversary with the usual suspects Gigi Hadid and Kendall Jenner walking alongside the likes of Mikhail Baryshnikov and Serena Williams.
There was also, as expected, plenty of Kardashian content (kontent?) to be consumed thanks to Kourtney's partnership with Boohoo and Kim's appearance in the front row at Fendi.
Ahead, 13 of the buzziest, most memorable moments from New York Fashion week's spring 2023 shows.