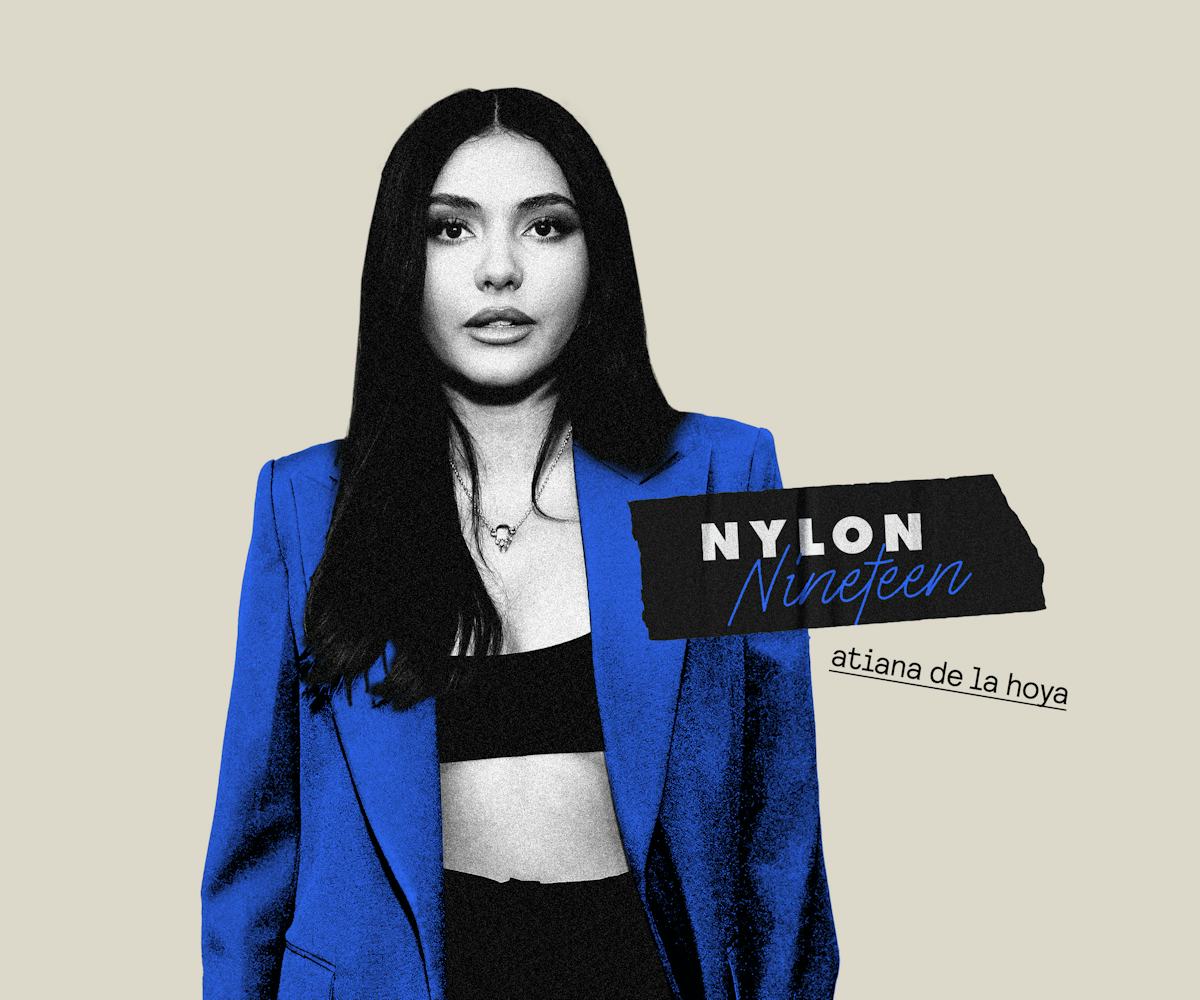 Photo: Emma McIntyre/Getty Images for ABA
Atiana de la Hoya Thinks She'd Be Great On The Amazing Race
The model, actress, and artist takes on the NYLON 19.
Following in the footsteps of her siblings, Landon and Alabama Barker, Atiana de la Hoya — stepdaughter to Travis and Kourtney Kardashian Barker — is kicking off the fall shopping season with a fashion gig for DSW. In the new campaign, she showcases a slew of major shoe trends, from dressy boots to punk-inspired Dr. Martens.
"DSW and I have worked together in the past on a smaller scale so to be able to join them on a campaign," de la Hoya tells NYLON. "It was such an amazing time." As for what she's currently eyeing on her footwear wishlist? A pair of hiking boots.
"I'm really loving basics and layering right now. Honestly, I just like to be comfortable; I usually only wear sweatpants," she adds about her personal style. "I feel like I'm really discovering what I like and don't."
The 23-year-old stays somewhat out of the spotlight — save for a few cameos on Hulu's The Kardashians and her growing social media presence — but she's bound to be one to watch. Though, she's in no rush. "Right now I'm just enjoying life and figuring out what feels right for me," says de la Hoya. "I'm lucky to be in a position to do so."
Below, de la Hoya takes on the NYLON 19, revealing her go-to smoothie recipe, (a very obvious) first concert, go-to sad song, favorite red carpet looks, and more.
See more NYLON 19 questionnaires from Noah Beck, Vanessa Hudgens, and Maitreyi Ramakrishnan.