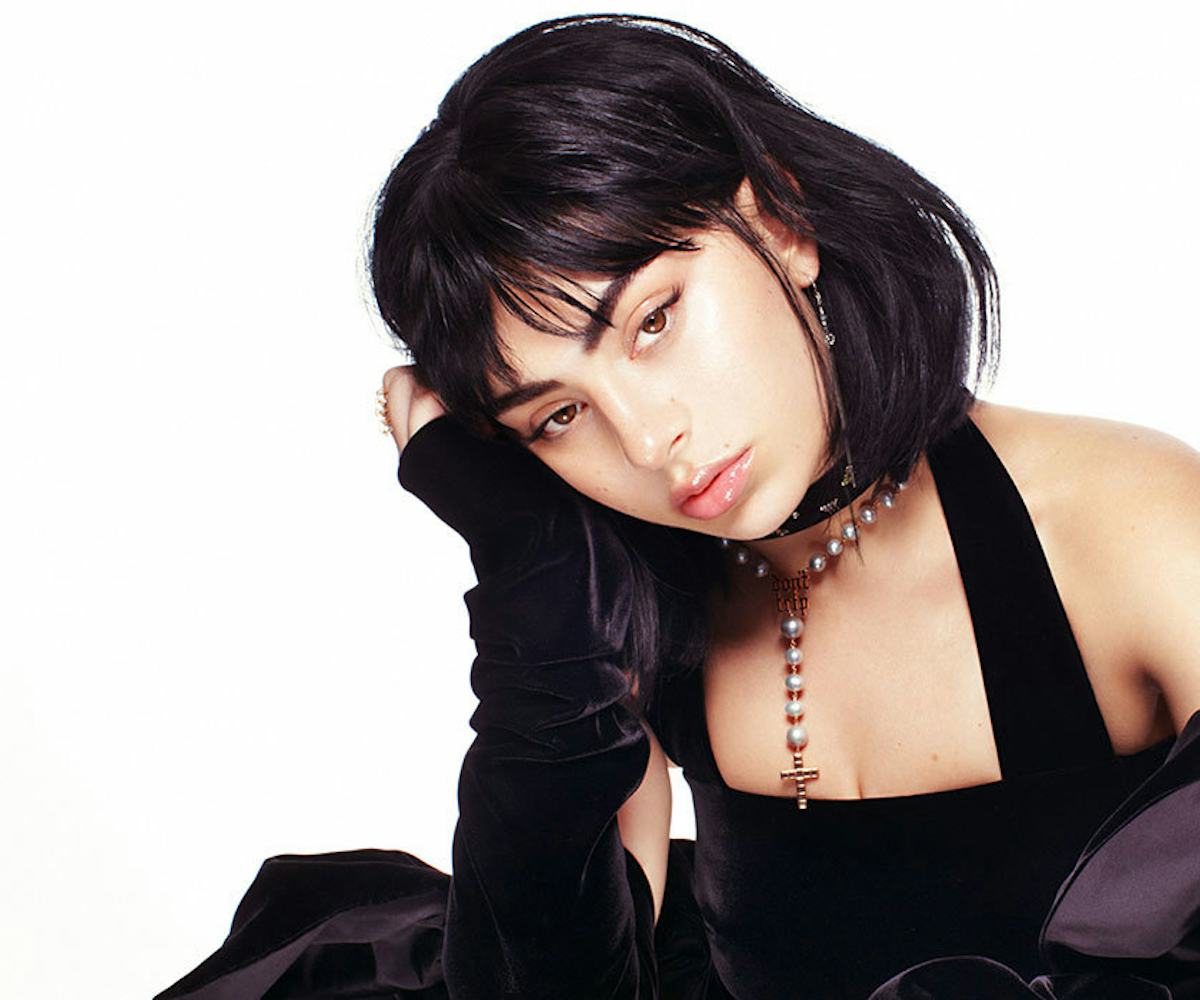 Photo by Charlotte Rutherford
Charli XCX Shakes Up "Best Of" Year-End Lists With 'Pop2'
Two years ago, a saxophone kicked off a pop love affair impossible to shake off. That saxophone, of course, is the one in "Run Away With Me," the first song off of Carly Rae Jepsen's masterpiece, E•MO•TION. Its desire for romance was earnest and perfectly dreamy; Jepsen rolled up to the table with one of the best pop albums to come out in years, catching people up in her blissful world of love. Today, Jepsen's back; only now, the honeymoon phase is over and a wall of synths has played the saxophone out. The bliss still bangs, though, just with the pain of a romance that burned too bright.
Charli XCX did well in enlisting Jepsen to join her on "Backseat," the first song off of her excellent new mixtape, Pop2. It puts the comedown from the party of Number 1 Angel, Charli's mixtape from March of this year, in motion. The people have gone, the one night stand she sang of on "1 Night" has left, the boys she fills her time with on "Boys" have, as well; now all that's left to do is, as she says in "Backseat," feel like a star running through a city and go to parties to "escape the voices" in one's head. Talk about a different kind of running away.
Pop2 is polished, synthetic and deeply felt. Charli XCX's work with SOPHIE, A.G. Cook, EASYFUN, and more of the who's who of the PC Music and PC Music-adjacent production world has never sounded so tight. The cockiness of "I Got It" is infectious. Her Britney Spears nod, "Lucky," echoes with silence, a felt distance. Charli's got a strong sense of space within music and sound; as a producer herself, she knows when it's right to pull everything apart and then smash it together. The chopped and pitched vocals, belonging to Caroline Polachek and herself, fight with a wall of sound that invites you to run straight into it on "Tears." Tommy Cash traps us with his feature on "Delicious" before Charli comes in again to throw a party you feel like you shouldn't be at but know is good, so you stay and just let it all wash over you.
The party tracks, too, go hard despite their bubblegum. "Unlock It" and "Out Of My Head" keep things cute in their respective flirtations and hedonism. Plus, the features Charli's got on here are everything that's right with pop music right now: Tove Lo, ALMA, Kim Petras, Jepsen, Mykki Blanco, Polachek, Jay Park, and MØ. At this point, Charli and CupcakKe should just make a joint album together, and bring Brooke Candy along for the ride. By the time "Track 10" and all the glitter and synths come crashing down, we're back to that impossible to shake off love affair, blaming it for everything.
Pop2 shows Charli and co. are always two steps ahead, pushing the boundaries of where they should be. Pop2 is only the latest in a series of planned mixtapes from Charli, too. Wherever pop music is heading, it's in good hands. Run away with that.