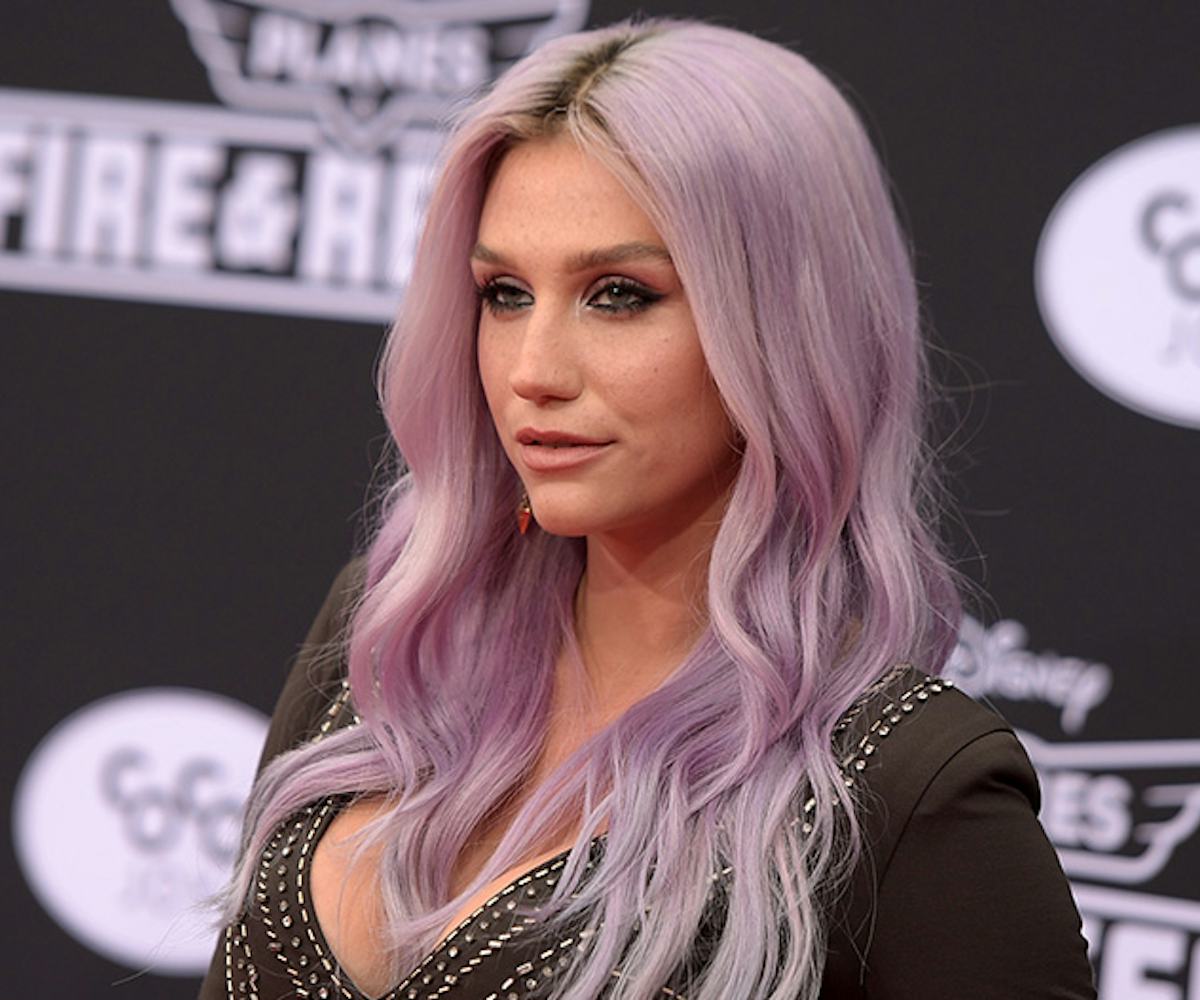 Photo by Jason Kempin/Getty Images.
Kesha Breaks Her Silence With A Loving Instagram
"thank you is not enough"
Since the New York Supreme Court's decision to dismiss Kesha's injunction to work without Dr. Luke, the singer-songwriter has seen an outpouring of support from fans and celebrity peers alike. The Free Kesha hashtag hasn't stopped trending since Friday's court announcement. Yesterday, Kesha took to Instagram to break some of her silence.
"I am beyond words in gratitude," she began her Instagram caption. "Thank you is not enough but it is all I have. A million times over and forever thank you. The support I have received has left my face swollen from tears. I love you all so much."
Over a year ago, Kesha filed a lawsuit against Dr. Luke, alleging that he had sexually, emotionally, verbally, and physically abused her since signing to his label at 18. Due to her contract, she hasn't been able to record music without Dr. Luke having his hand in the work. His lawyer claims she is "already 'free' to record and release music without working with Dr. Luke as a producer if she doesn't want to." True as that may be, she's still under his label and, therefore, he still has control of the work she produces. Lena Dunham perfectly summarized this in an essay she published via Lenny, her newsletter, saying, "What's happening to Kesha highlights the way that the American legal system continues to hurt women by failing to protect them from the men they identify as their abusers." Taylor Swift, for her part, has already donated $250,000 to Kesha as a show of support. And the outpouring of support hasn't stopped there. Jack Antonoff and Zedd have both offered to produce music with Kesha. 
In an Instagram post shared the day before her Supreme Court case, Kesha said she "had nothing to hide." Her most recent 'Gram hints that a longer statement is to come. We will continue to stand with Kesha and update you as more news break.