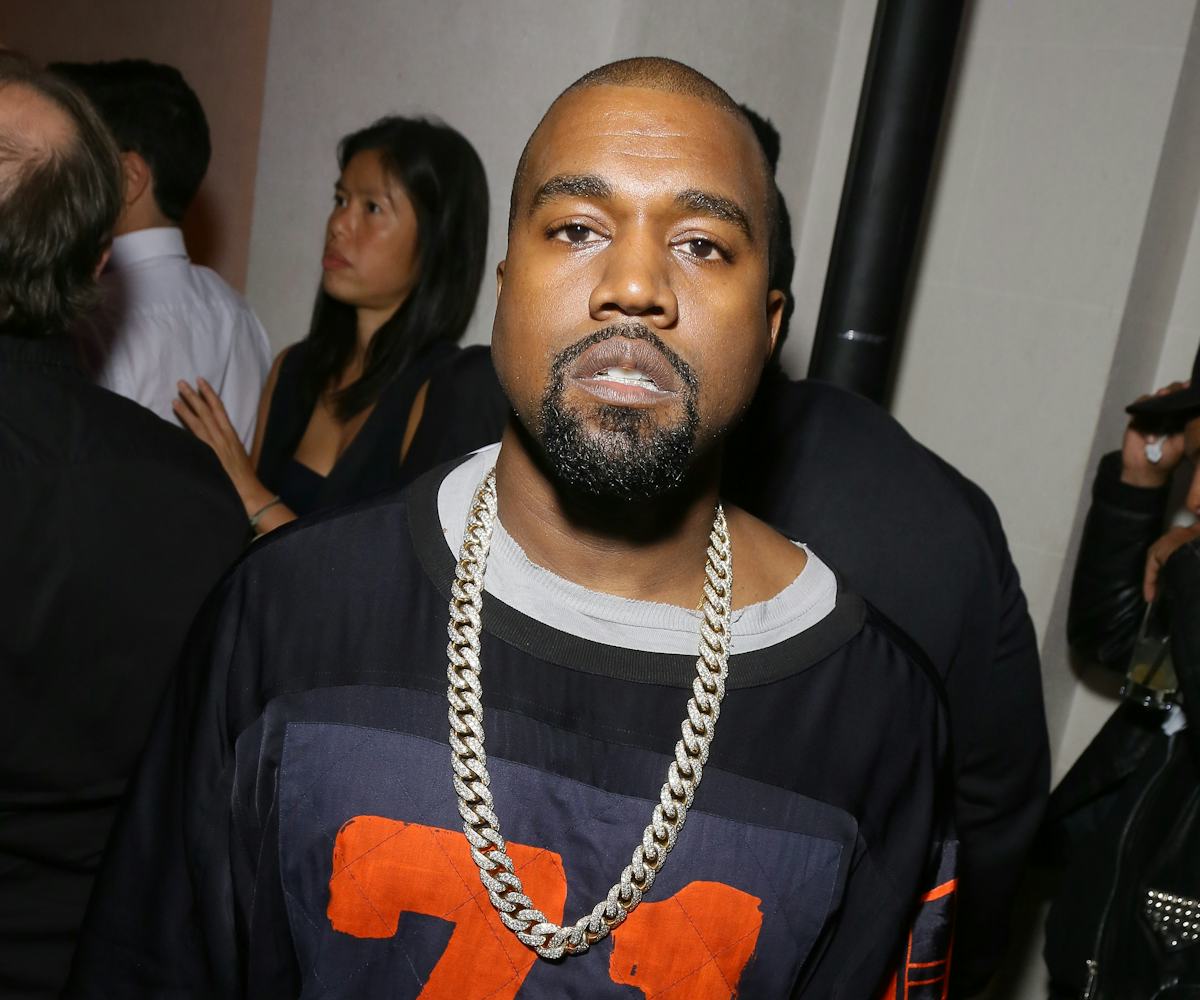 Photo by Victor Boyko / Getty Images
We Finally Know That Kanye's Album 'T.L.O.P.' Stands For 'The Life Of Pablo'
Our long national nightmare is finally over. After days of intense speculation online, Kanye West has revealed that his new album T.L.O.P. stands for The Life of Pablo. If you've been paying close attention to the record's unusual roll out, which has played out at breakneck speed via constant Twitter updates from Kanye himself, you'll know that this is the album's fourth official title, with So Help Me God, Swish, and Waves coming before it. And with the album's hugely anticipated release set for February 11th, it's safe to assume that the fourth title, will also be the final one. 
As for it's meaning, Kanye has made no secret about his admiration for Pablo Picasso over the years, saying at a 2015 Oxford University lecture that his goal, if he were making fine art, would have been to become the Spanish painter, "or greater." Other possible Pablo's? Perhaps the Columbian drug lord Pablo Escobar, whose obsession with power and wealth seem to fall in line with Kanye's quest for world domination.
Also revealed today was the final tracklist for The Life of Pablo, which looks similar to the previous iterations we've seen, except for one glaring omission. The Kendrick Lamar-assisted "No More Parties in L.A." has been scratched, while songs "Freestyle 4" and "Feedback" have been added. Will all the last minute shuffling result in a meticulously crafted masterpiece as Kanye claims? Or will it be one grandiose flame-out by an ambitious polymath who bit off a little more than he could chew?
Find out on February 11, when Kanye plays the album in its entirety at the YEEZY season 3 show at Madison Square Garden. For those of you not in attendance, the listening party/fashion show-hybrid will be streamed live on Tidal. See the full The Life of Pablo tracklist below.