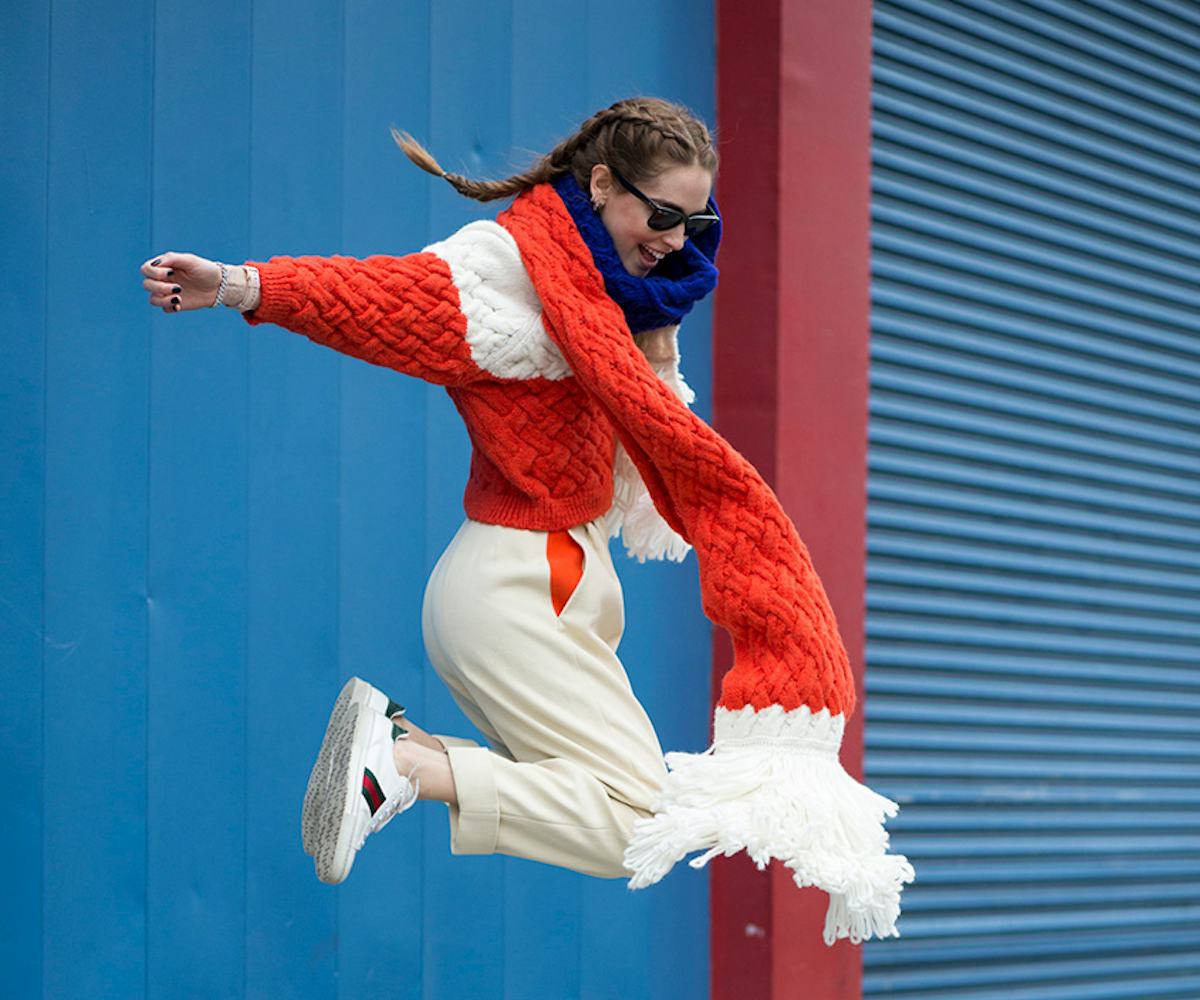 Photographed by Jack Maffucci.
Warm Winter Street Style Inspiration From NYFW, Day Seven
Well, we're almost done. Just a few more shows to get through and New York Fashion Week is officially over. This season saw snow, rain, wind, sunshine, and everything else in between. It tested street style stars' wardrobe choices and many rose to the occasion. Between all the coats, fluffy clutches, and hats there was enough outfit inspo to bookmark and have on hand until next year. Sure, the runway shows were exciting, but the true fun was had out in the streets. New York City is made of sidewalk runways and this season was no different. Dressing warm doesn't mean looking like the Michelin man, after all. Trust us; the following street style pictures are enough proof.
This Way For More New York Fashion Week Street Style:
Florals for spring? Only if they're as pretty as this.
Refinery29's Global Editor-In-Chief Christene Barberich setting the bar for power coats real high.
So fluffy! So tall.
This look will take you from being almost famous to full-blown famous.
A definite look to try.
Minimalism for the win.
Get a load of that coat!
Fringe benefits.
Leave it to Vogue's Willow Lindley to kill it in Converse.
NYFW is almost done!
Now that is a silhouette worth obsessing over.
Let's get into the layering business, shall we?
Get a load of THAT coat!
Well, we know what our next DIY project is going to be.
Eye see you, too.