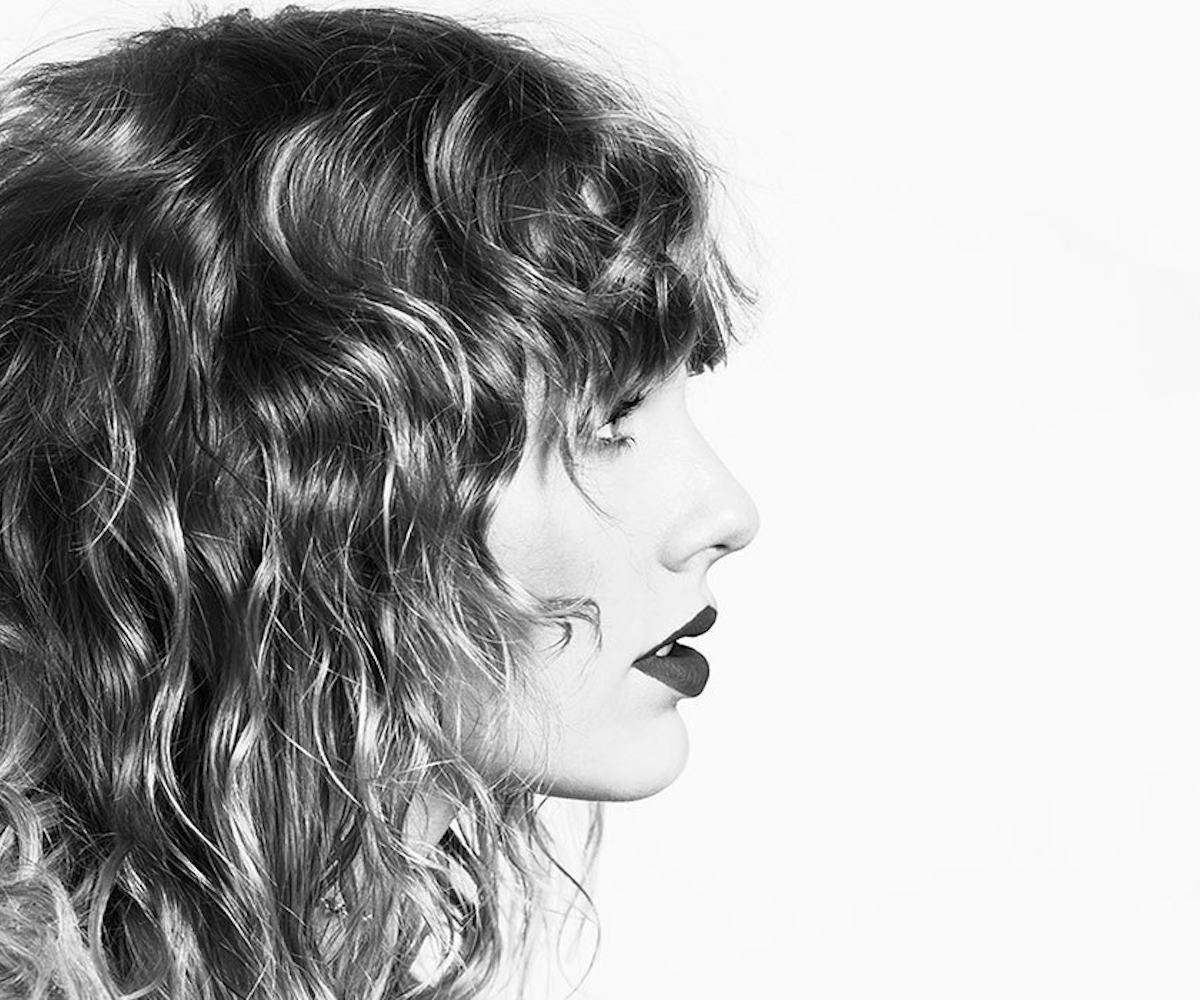 Photo by MERT and MARCUS
What Is Taylor Swift's Reputation Anyway?
Let's face it: We don't know who Taylor Swift is. Forget about the secret listening sessions she throws for her fans or what she writes in her liner notes; neither of those things actually bring us any closer to her world, the one that exists after the fans leave and she logs off the internet. All there is, as Swift writes in her Reputation magazines, is just that: reputation. There's the illusion of intimacy, yes, but it's saccharine at its best and quasi-Machiavellian at its worst. Swift has bent this new album cycle on sticking it to the media, but Reputation practically demands media attention. What Asgard is to Hela, the media is to Taylor Swift: the more coverage she receives, the bigger and more powerful her reputation becomes. She knows this. We all know it. Her reputation, the character she's crafted for the public eye, precedes her.
Now that Reputation, her sixth studio album, is officially out, the four jumbled pre-release songs make more sense: "Look What You Made Me Do" covers the album's pointed vengeful attitude; "... Ready For It" flirts with her storied past relationships; "Gorgeous" sets the tone for her year of magical coupling with Joe Alwyn; "Call It What You Want" is the light at the end of the tunnel where "Look What You Made Me Do" began. Swift's knack for sticky hooks and #relateable takes on romance are strong on reputation. Turns out, her takes on breakups and revenge (or whatever narratives she wished to be excluded from) translate similarly in song. Throw in a few—okay, many more—references to alcohol, gettin' it onnnnn, and one swear word (a musical first for her!), and you've got the New Taylor Swift, which is just like the old, dead Taylor Swift only with more "rapping," drinking, and sex. (Did we mention she drinks and has sex? Once more for the ones in the back?)
Her character was tarnished by a Snapchat video, but one fallen castle does not a ruined empire make. If anything, Kim Kardashian West revealing Swift's complicity in Kanye West's song "Famous" did more good for Swift's reputation than bad. It put the ball in Swift's court, adding hype and weight to whatever move she was going to make next. She had the media (and her fans, of course) wrapped around her fingers like a snake ring the moment she wiped clean her social media channels and kickstarted the Reputation era off with serpentine imagery. 
And it worked; she's on her way to breaking records. As of its first weekend, Nielsen Music reports Reputation has sold over 925,000 copies and is on track to break one million before its first week, making it the fastest-selling album of the year. The LP hasn't even hit streaming services yet. Swift's reputation, this time as a savvy business person, again, precedes her.
It's appropriate, then, that an album dedicated to Swift's so-called "big reputation" is just as big and expansive. Since 2012, Swift's dalliances with pop music have only gotten more serious. Who else would she turn to but the master himself, Max Martin, to push her into the pop world? All she had to do was combine her talents with Martin's and enlist Jack Antonoff's of-the-moment sound to push her to the top of that world. Together, all three of them make a powerhouse of a team, one whose final products seamlessly blend their respective skill sets into one gargantuan polished package. It's not 1989, an album that feels like only Taylor Swift could make, but Reputation does well in marrying her attitude with bombast in ways that allow her to wear her grandiloquence rather than that grandiloquence wear her. 
Reputation is a good pop album. (It may not be a strong Taylor Swift album, though.) It lives up to the hype and certainly represents a new turn for Swift's carefully constructed character. The nuances of "King Of My Heart" and its successor, "Dancing With Our Hands Tied," are exemplary. Swift's off-and-on eschewing of the media has only gotten more people talking about her, the album, and whatever it is her reputation courts. After all is said and critiqued, it's gone according to plan. That said, the question of where Swift and her reputation go from here stands. She can't win every time, and, in a way, Reputation isn't the win in the way that 1989 was. You could argue Reputation is to Swift what Prism is to Katy Perry: a solid follow-up to a career-defining album (Teenage Dream being Perry's.) It builds off her pop sensibilities, but it doesn't move the needle. I guess that's what you get when you've already moved the needle so far in the first place. It's in Swift's reputation, however, that we'll be talking about her, her music, and politics—well, maybe not politics—for the foreseeable future. She may say "[her] name is whatever [we] decide" in "Don't Blame Me," but one thing's for sure: Whatever Taylor Swift's reputation is, it wouldn't be as compelling by any other name. Full stop.