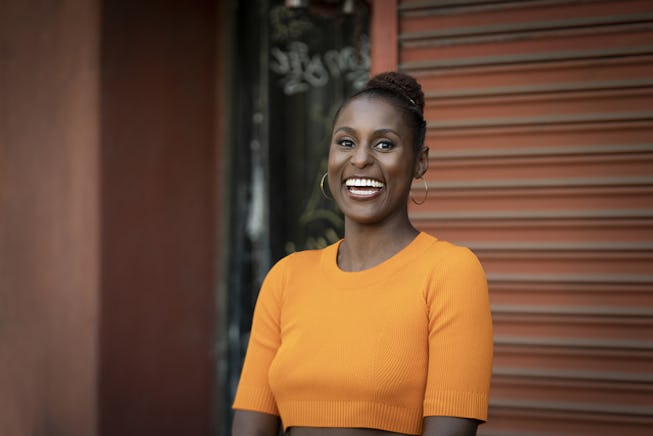 Photograph by Merie W. Wallace/HBO
10 Black Female Directors Breaking The Trauma Binary
From Issa Rae to Karena Evans, these directors are helming dynamic projects with range.
In the past decade, Black directors have climbed the ranks in Hollywood, helming critically-acclaimed projects starring predominantly Black casts. Television series and films like When They See Us, 12 Years A Slave, Judas And The Black Messiah, and even The Help have all investigated the often traumatic Black experience. However, their mainstream celebration is a part of a larger system that pushes Black trauma onto our screens.
The issue is not with the content itself, because it's undoubtedly important and worthwhile. It's the lack of diversity in Black storytelling that's concerning. What if I just want to see Black people have a good day? Or fall in love? Or get themselves out of a funny situation? Why are the options so limited?
Excess suffering runs rampant in both television and film. This creates a sort of trauma-binary, implying that Black stories must be devastating to grip the audience's attention — as if pain is the only interesting part of the Black experience.
Do we battle police brutality, racism, unfair beauty standards, slavery, and systemic poverty? Yes, but we're more than that.
Black culture is also teen crushes, dramatic friendships, epic adventures, comedic downfalls, and everything in between. Those stories — which others have unlimited access to — deserve to be championed as well.
Keep reading for a list of 10 Black female directors, breaking the trauma binary, and making projects as dynamic as we are.