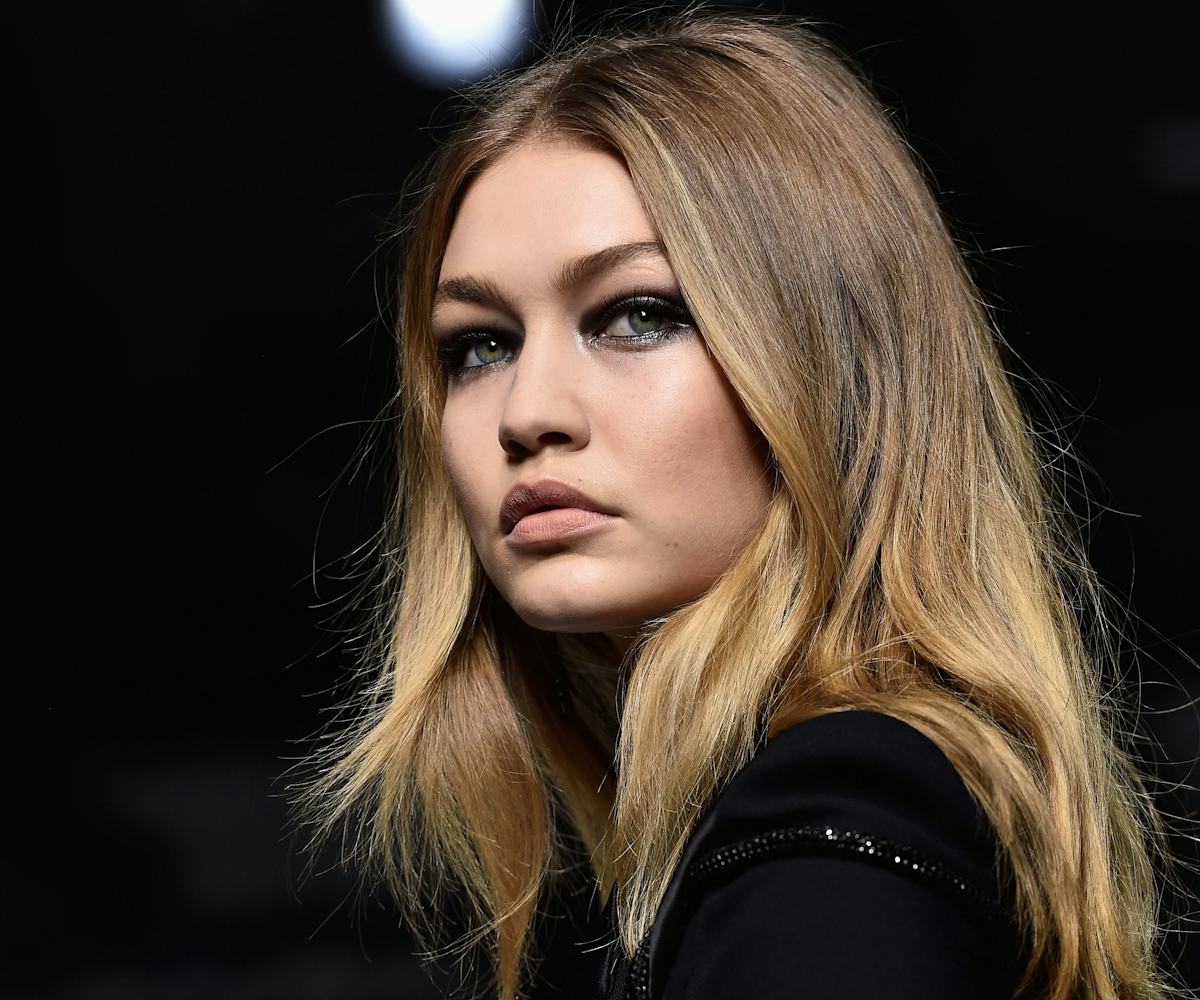 Photo by Pascal Le Segretain/Getty Images.
Gigi Hadid Opens Up About Life As A Supermodel
"'i was always told as a kid that you need five vogue covers"
For a 20-year-old, Gigi Hadid is living the kind of life that most girls dream about. Throughout 2015, Gigi made major runway debuts, became an official brand ambassador, racked up magazine covers, and even starred in multiple music videos. All of this has contributed to her reaching supermodel status, which was why she was more than deserving of being crowned model of the year. All the while, Gigi has climbed her way to the top with her BFF Kendall Jenner and her little sister Bella by her side. We thought it couldn't get any better than that, but in the latest issue of Love Magazine, Gigi filled in some of those blank spaces with even more highlights of her glamorous lifestyle. 
So what didn't we know? Naomi Campbell became Gigi's modeling mentor after making her confident about her strut down the catwalk. "I was with Naomi a couple of weeks before the VS show," she said. "[Naomi] said, 'Don't apologise, don't do it. You are perfect the way you are. Everyone said my walk was weird too."  From there, Gigi was invited to Campbell's hotel where they practiced walking down the hallways. (No big deal, very casual.)
In addition to her modeling career, preserving female friendships is one of Gigi's top priorities. "It's not just us, it's a lot of women in the entertainment industry that are really supporting each other and showing that it's less cool to be mean than it is to be nice. I think that that's a very unique thing to our generation," she said. We are all aware that Gigi's circle of trust is filled with many women in the spotlight, but they all constantly motivate each other and protect one another from all the trolls sending negativity their way.
Despite all of her impressive accomplishments, Gigi is still a star on the rise. As always, we look forward to seeing what move she'll make next. "I was always told as a kid that you need five Vogue covers to be a supermodel," she said. "I don't know if I consider myself a supermodel but that was what I was told you need to do... I think I got six, shooting another tomorrow, another comes out in a couple of weeks in the UK. Crazy, right?"