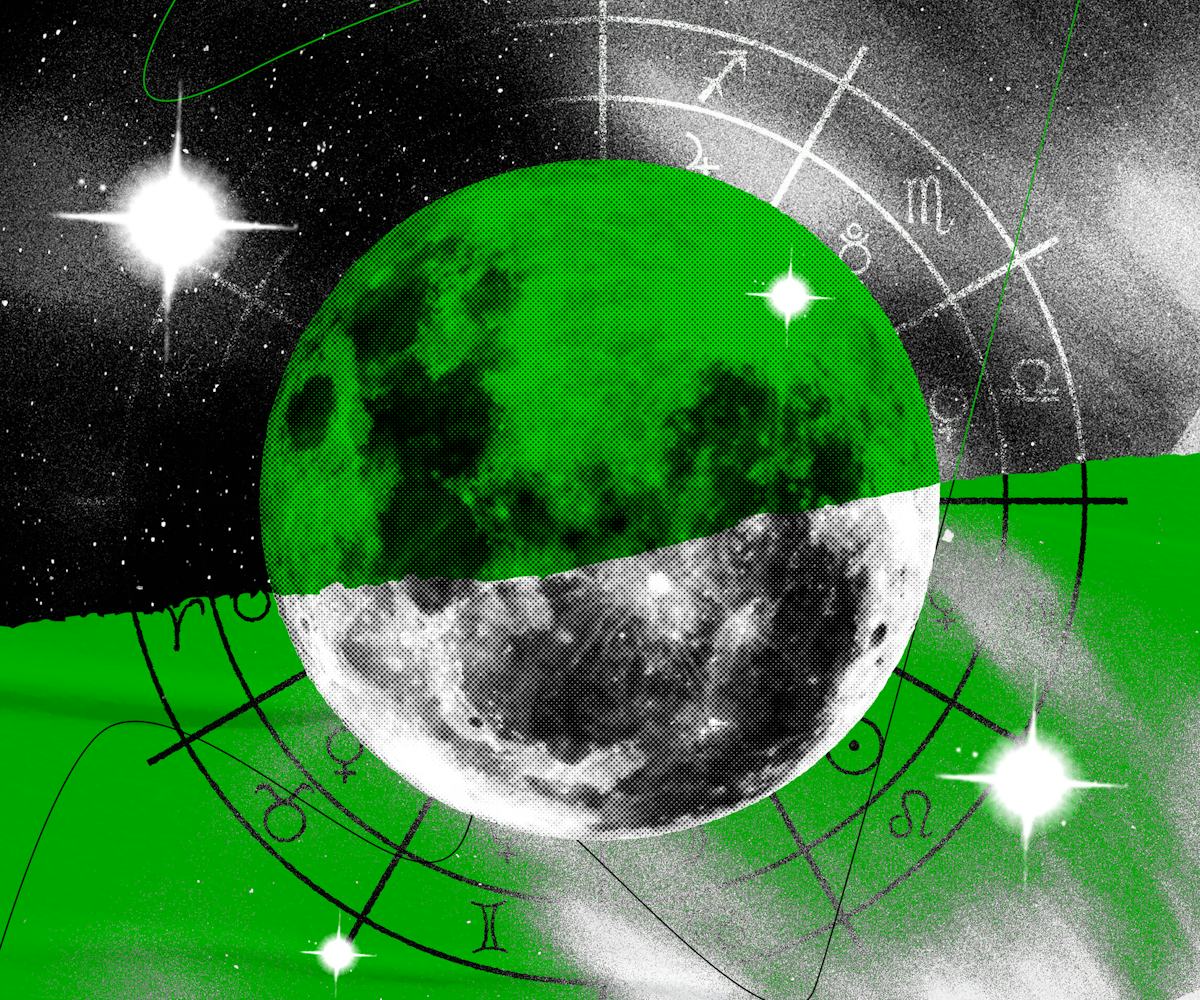 March 2023's New Moon In Aries Initiates A New Era
Going dark following the vernal equinox, March 2023's new moon in Aries blasts forward into a new chapter.
For those in the northern hemisphere, the dreaded waiting game is finally over: spring has officially sprung. The vernal equinox — aka the onset of Aries season — hits at exactly 5:24 p.m. EST on March 20, refreshing both the living world and the astrological calendar.
In a special moment of renewal, the equinox is followed by a New Moon in Aries on March 21 at 1:23 p.m. EST. Fueled by its go-getter cardinal energy, this lunation is a true harbinger for change. Yes, new moons are potent times for manifesting, but March 2023's new moon in Aries is bringing cosmic shifts on a generational level, clearing the slate for one of the year's most pivotal transits: Pluto in Aquarius.
Pluto has been in Capricorn since 2008, and its entrance into Aquarius on March 23 marks the beginning of a shift in consciousness and power dynamics from the tiniest individual to global corporations; think of the differences between Boomers and Gen X, Millenials and Gen Z. Pluto's two-decade span in Aquarius will influence the collective, humanity, and technology — an impactful transit we'll only begin to understand in its wake.
If March 2023 had a motto, it would be the booming "But wait! There's more!" voiceover from a 90s infomercial. Along with Pluto in Aquarius, Mars is finally leaving Gemini on March 25, after spending roughly seven months wrecking havoc in the air sign. This also follows the beginning of Saturn's swim in Pisces, and a new crop of future Saturn Return survivors. There is simply way too much going on in the skies — making the new moon in Aries all the more crucial to mark the beginning of a new chapter.
Look to where Aries lands in your birth chart: That particular house is being activated by the new moon and is ready for action. Aries is ruled by the sun, the embodiment of vitality and the self. Aries initiates change head-on, and you're going to need that fire for the major transits ahead. Use the courageous energy of the March 2023 new moon to start something in your life. It doesn't need to be polished, but it has to be bold.
"You've been over the global discourse for some time now: the late-capitalist meltdown, the generational battle royale, and all the drab cultural moralism," write NYLON astrologer David Odyssey. "Now that the seasons are finally changing, are you going to stay in a fugue or embrace the bright possibilities? Clean up your act, make a plan, and get ready. This is only the beginning."